EN5ider
is getting downright classy for today's article with a suite of superb symphonic spells penned by one of our best designers. If you or any of your fellow gamers are playing a bard,
this entry is a must-have
.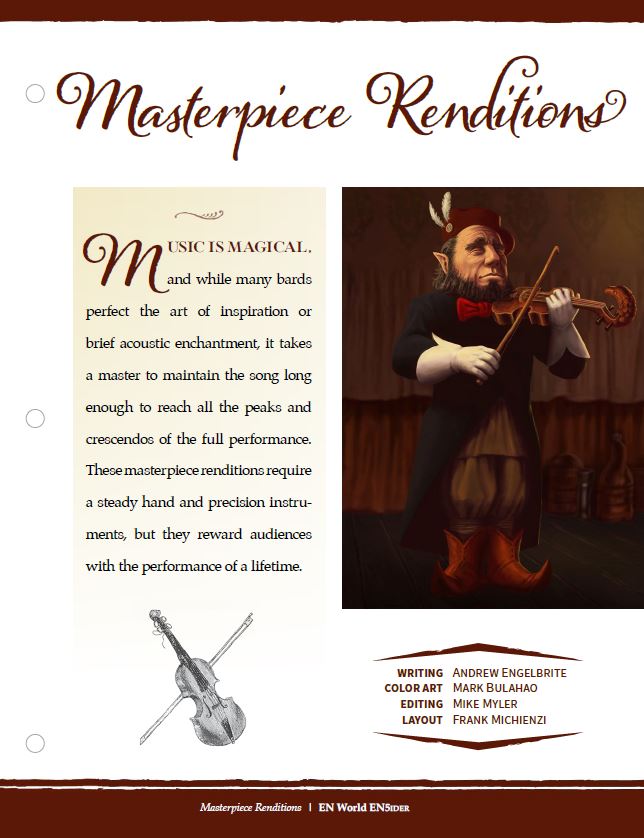 13 Free Articles
covering 5 adventures, magic items, elemental domains, a soul-sucking dragon, and 2 new classes (the savant and geomancer)!
Join EN5ider for Immediate Archival Access:
At the cost of $1 per new article we publish (5 per month—so $5 a month) you become a member, and all members get access to the library of
300+ articles
!
Lately on EN5ider: