Tired of casting
magic missile
and exhausted by the thought of yet another
eldritch blast
? Has
teleportation circle
lost its luster? Grit your teeth and overcome your proclivities to dive into
EN5ider
today as we explore the wonderful spellbook of worms that mortals know as the
Writhing Codex
!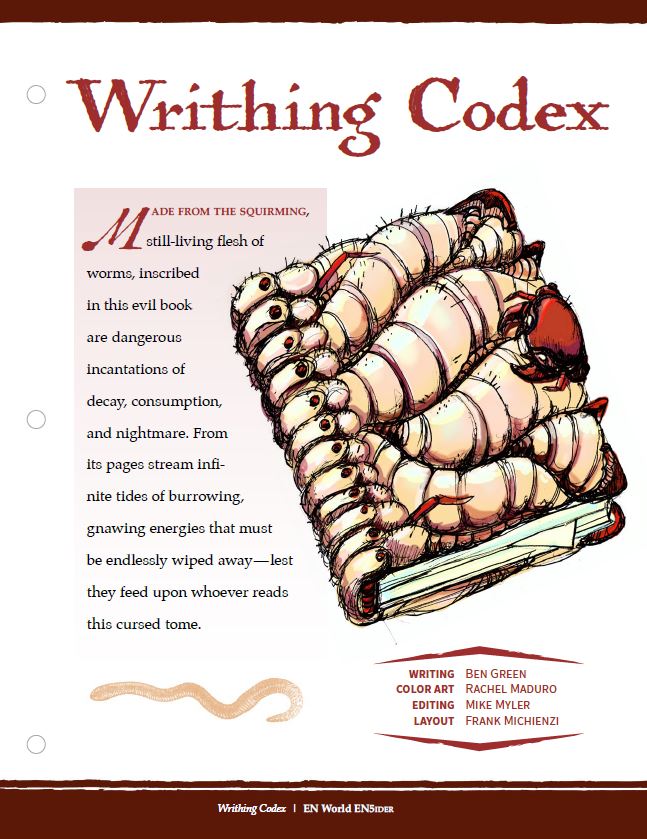 13 Free Articles
featuring a total of 5 unique adventures, a set of memorable magic items, elemental domains for clerics, the soul-sucking dragon Syndrathrax, the smart-fighting savant class, and the elemental manipulation geomancer class!
Join EN5ider for Immediate Archival Access:
You pay $1 per new article we publish (5 per month—so $5 a month) to become a member, and all members get access to the library of
330+ articles
!
Lately on EN5ider: