EN5ider
's 351st article brings us a set of 10 unique academic items! As enchanted trinkets these are fun and low impact magic items that can be destroyed for a more potent effect, but unlike the others a few have a more insidious and subtle cost...
https://www.enworld.org/threads/epic-monsters-bunyip.674775/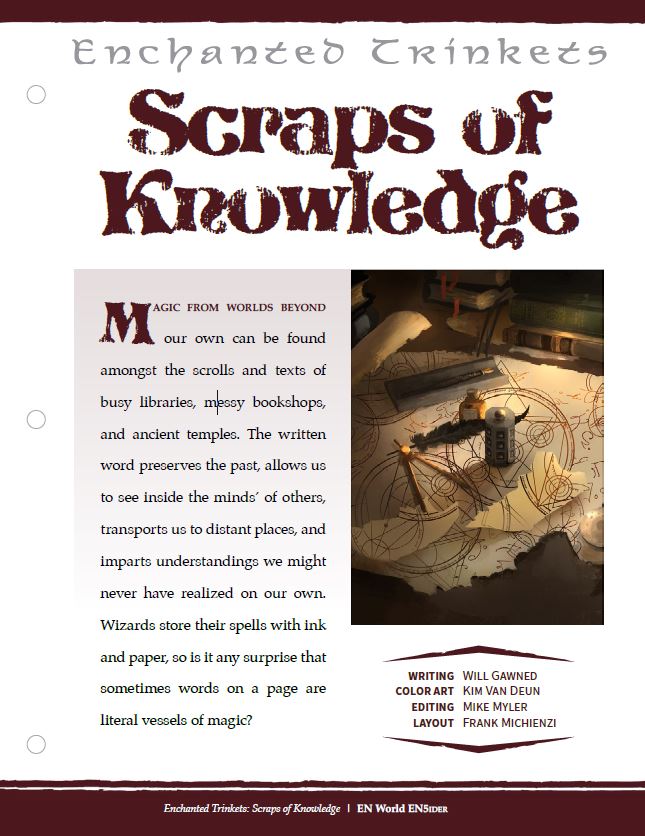 Free Articles
including a complete adventure, a sidequest adventure, and the smart-fighting savant character class!
⚔ Join EN5ider for Immediate Archival Access:
Pay as little as $1 each month to become a member and get
instant access
to the library of
350+ articles
at no extra charge!
Lately on EN5ider:
Last edited: