Spies make great adventurers and today on
EN5ider
we've got three new archetypes for our classes that make for excellent savant field agents, tinkerer drone operators, and noble masters of intrigue.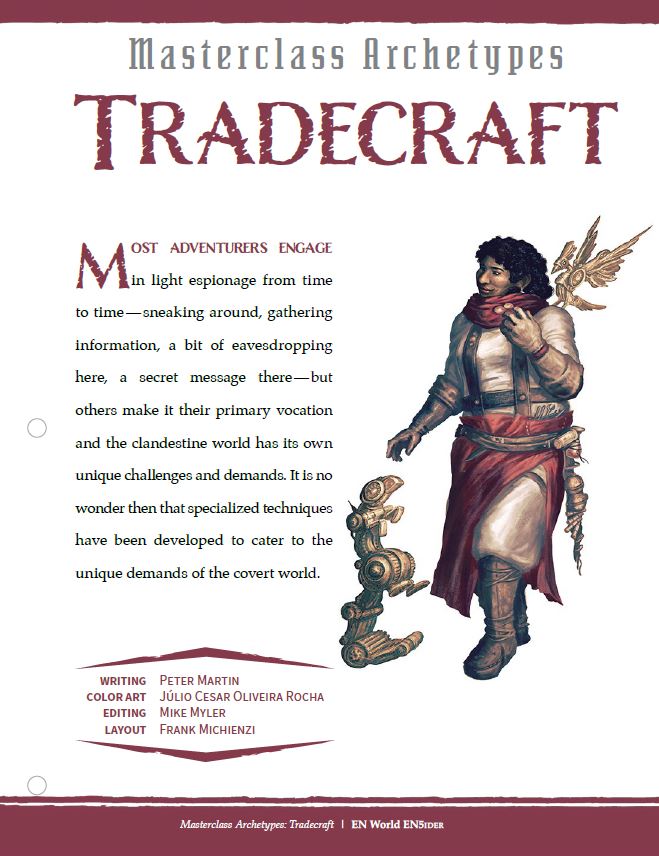 Free Articles
including a complete adventure, a sidequest adventure, and the smart-fighting savant character class!
Join EN5ider for Immediate Archival Access:
Pay as little as $3 each month to become a member and get
instant access
to
the library of 380+ articles
at no extra charge!
Lately on EN5ider: