Today
EN5ider
brings another solution to your adventuring woes! When there are simply too many enemy swords left on the battlefield or the treasure of the dungeon is too large to carry to town, the Vultures are the crew to hire to handle the grunt work. You'll be amazed at the suite of services they have to offer.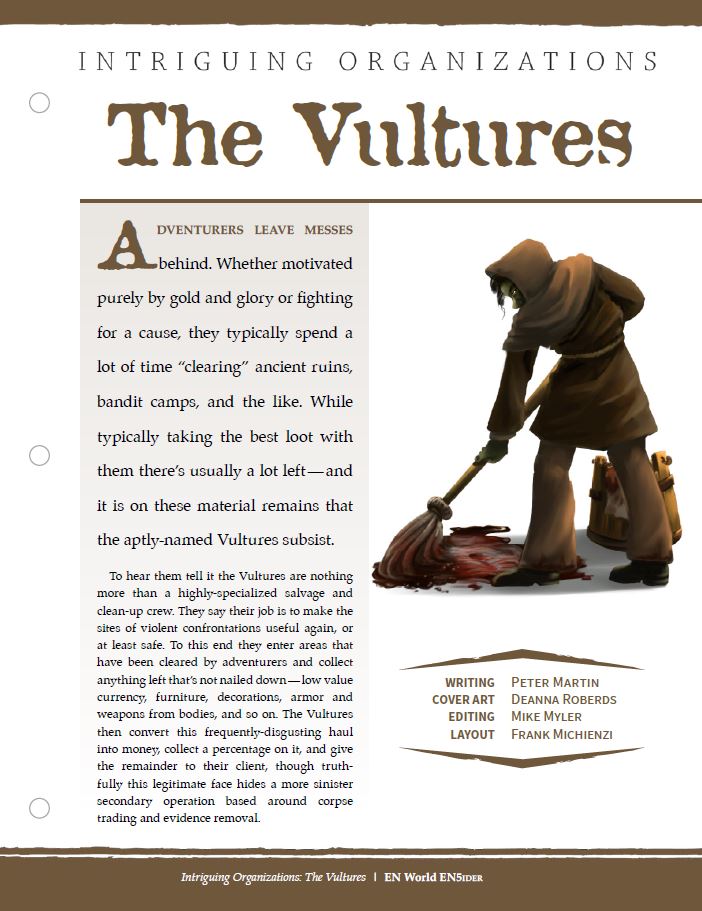 Free Articles
including a complete adventure, a sidequest adventure, a very silly and maybe familiar adventure, and the smart-fighting savant character class!
Join EN5ider for Immediate Archival Access:
Pay as little as $3 each month to become a member and get
instant access
to
the library of 450+ articles
at no extra charge!
Lately on EN5ider: