Flying Buffalo's CEO Steve Crompton
has indicated that
the company is being sold to an undisclosed buyer! Flying Buffalo a tabletop gaming company founded in 1970 - published Ken St Andre's
Tunnels & Trolls
back in 1975 (just a year after D&D launched), and is the oldest tabletop RPG company currently in existence.
"OTHER NEWS - FLYING BUFFALO TO BE SOLD SOON Sale PENDING

I'm letting you all know now - once the new company takes over Flying Buffalo, they have told us they plan to remove many of the items that are currently on our Drive-Thru page. So get them NOW before they are gone FOREVER..."
Tunnels & Trolls
was created as an alternative to D&D, with point-based magic and a d6 core mechanic. It has been through numerous editions over the decades, and is currently on its 9th edition (some of which were licensed to companies like Fiery Dragon and Grimtooth). There have been two video games based on the system.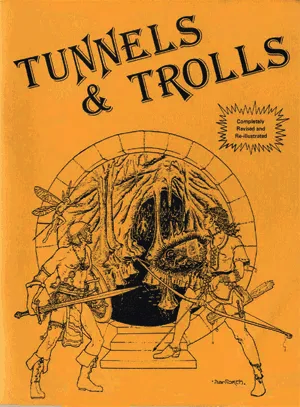 Last edited: