So I was looking through my box of old
Dungeon
mags looking for an appropriate short adventure to shoehorn into my Ghosts of Saltmarsh+ campaign and I started to notice some thing about the intros that struck me as very different from adventure design today. . . But then I thought, how would I know? The only 5E adventures I've read are conversions of earlier editions, so I am not sure how individual adventures of the type you might find on DriveThruRPG or even how the hardcover adventure path WotC puts out describes both what kind of characters the adventure is suited for and what to expect. Nevertheless, looking back from 30 years on, it strikes as a very odd way to approach it.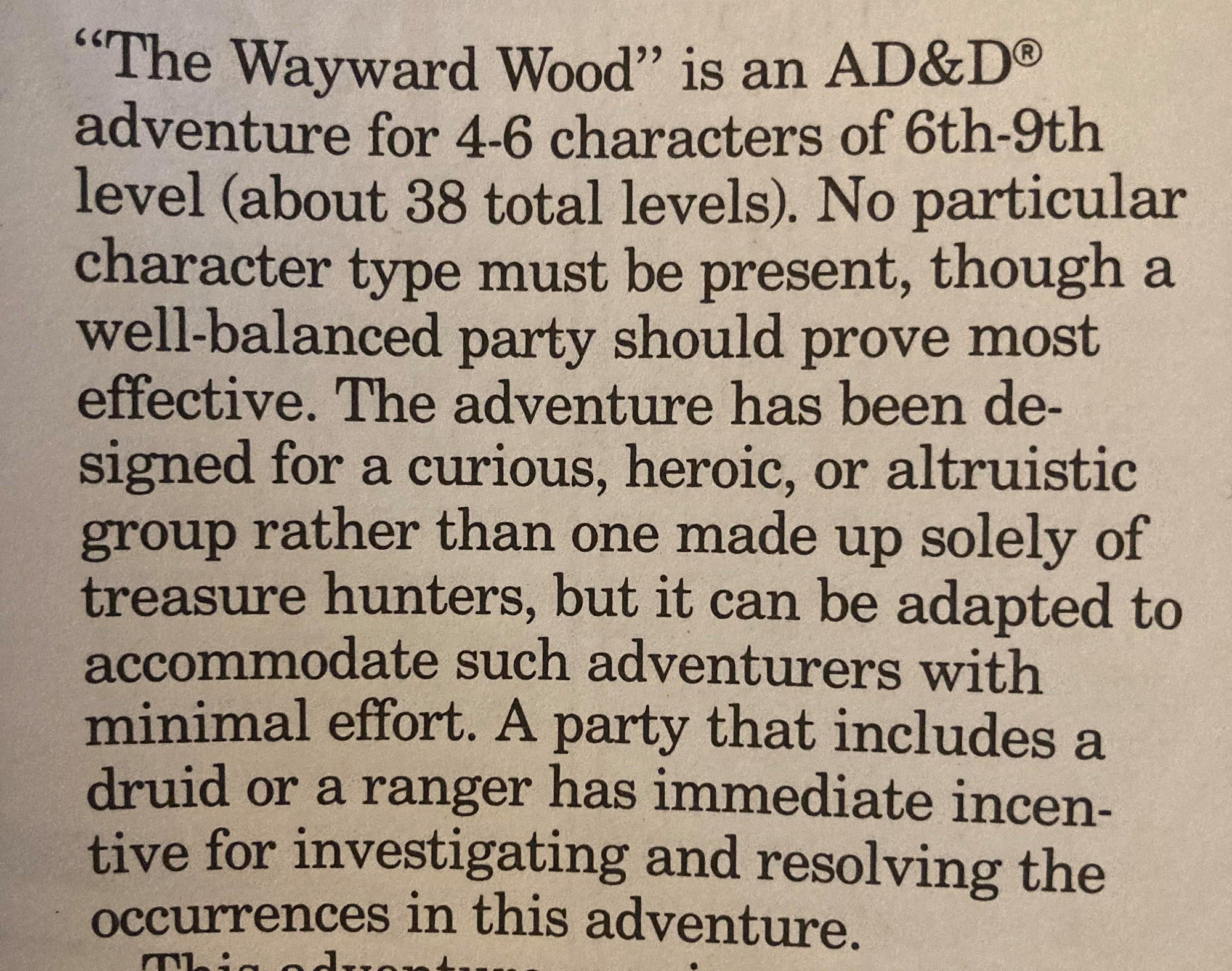 This is from "The Wayward Wood" by Leonard Wilson and it appeared in
Dungeon
#32 (Nov/Dec 1991)
Things that stuck out to me in no particular order:
4 to 6 characters of a range of up to 4 levels difference for a total around 38 levels. This means that even SIX characters of the lowest level would not reach the total level minimum (though they'd be close enough to be considered "about 38" and four characters of highest level would fall short by the same amount. Knowing what I know of the adventure (fighting tons of trolls) 6th level characters would find it tough. Essentially, it expects for PCs to be of different levels (which makes sense since in 1E/2E different classes had different XP tables).
All types of characters are appropriate for this adventure (or so it would seem), as it says "no particular character type must be present." In this case "character type" means class/race. No one spoke of builds back then. This strikes me as the assumption for current D&D.
By "well-balanced," I am pretty sure this author means, a varied representation of PC classes in the party - not "balanced" in terms of power level of the game or power between different characters.
It feels the need to say that "typical" D&D play (or at least what some people see as typical) would not be appropriate for this adventure. In fact, the follow up (see below) explains that there is absolutely no monetary reward for his adventure. PCs are expected to engage because of altruism and curiosity (which I think is a perfectly good motivation - but I think this caveat is a less explicit way of saying to the prospective DM running this, "Know what your group likes before deciding to run this."
The last bit about a druid or ranger seems obvious, but also strikes me as how classes have thematic links (or should have) to the story narrative (classes not just individual backstory) - and in addition to just a set of powers, there was a sense of ethos that went along with those classes that isn't just set-dressing (at least as written) as opposed to built into how classes like rangers and druids work and are expected to do.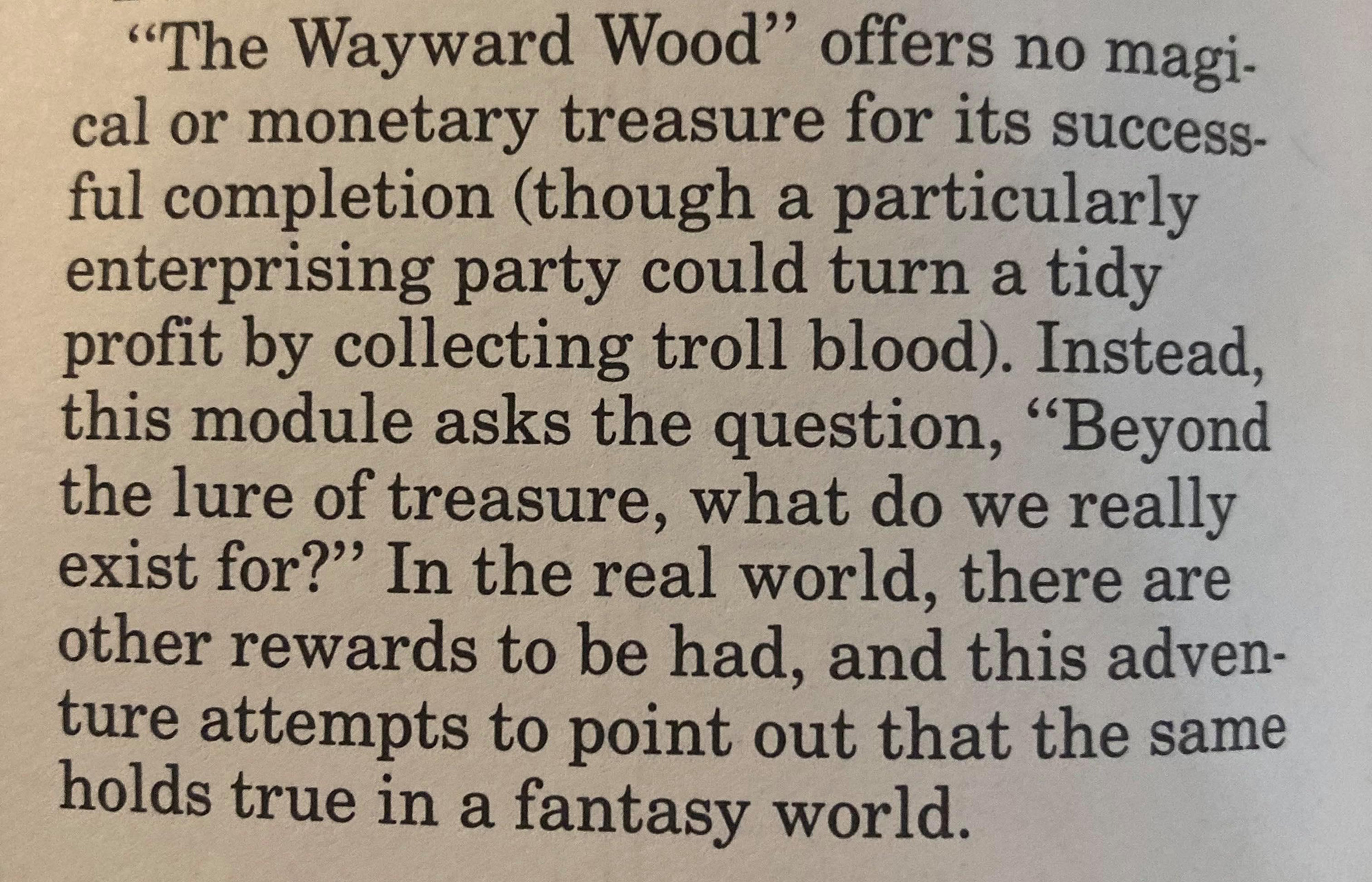 ​
So two questions:
1) Is there anything that stands out to you about this bit of introductory information and how it is presented/framed?
2) What do you expect an adventure to let you know from the outset about the kinds of characters most appropriate for it, thematically and/or in terms of power level/abilities?
Last edited: