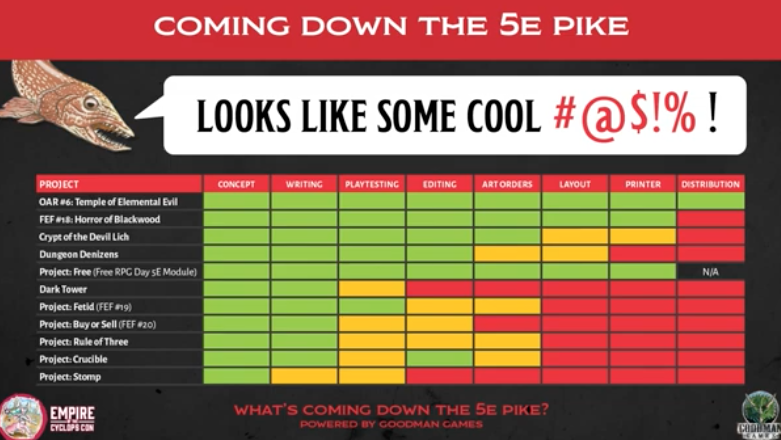 This is a dump of notes I made while watching it. Apologies for the raw nature of it. Also a dump of some screen captures.
Chris hosting
Project Stomp 7 authors, large project, about giants.
Moderator said "You heard nothing" to a comment about OAR? In another video they also hinted that Stomp wasn't an OAR.... so I'm not sure which.
Matt, Art Directory and artist.
Started with Goodman with Purple Planet KS videos.
OAR six was his most challenging book. Production (gatefolds) and art and slipcase etc. Also most rewarding.
Chris working on things destined for 2024, secrets!
Picked Star Wars and loved Gamma World and plays OSR and new stuff. Mixx up games all the time.
Brad McDevit(sp) does great anti paladins
Mummy Dragon
Dungeon Denizens
18 authors
3 editors
Taking their time
500 monsters
Color art
Token packs from the art.
All art in traditional media
Originals can be made for sale.
Never attempted a book like this before.
Not final yet, art, layout, or maybe even stats.
Next year will be more information.
Joe Russo, 5e writer, survivor of 2021 5e call for writers.
Started with AD&D PHB but first game was Moldvay Basic.
Favorite old school adventure. Sinister Secret of Saltmarsh
Realjob, engineering consulting firm. Trying to do RPG design full time! Cool! Congrats Joe!
Star Wars Fan.
Star Trek Fan.
Wrote lost level of Crypt of the Devil Lich.
Joe piched in when Goodman Games was in a bit of a pickle when their kickstarter had done TOO WELL and they needed new content.
They talked about what he wrote. 15th level. What does she do with the remains and left over waist radiant debris from the good characters. She collected other artifacts and hoarded them.
Dungeon Denizens, cover is Erol Otus take on the original monster manual.
Some monsters based off of his artwork. Green Guy with multiple eyes is the ocular worm.
One he made was a Demon Lord, Joes favorite. He likes the "big beefy" monsters. He wanted to put a spin that would surprise the players, Laurallich(sp?) It had a ton of moving pieces.
Demon lords stat blocks can be complicated.
Blood-tree Troll, from predator, what if it was a troll and move through the branches like predator.
They like how he takes a normal monster and puts a unique spin on it.
Joes goal is to put neat stuff in but make it good to run at the table. Help the DM.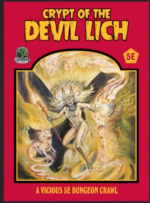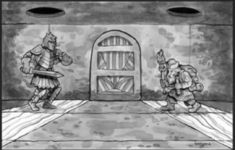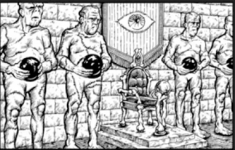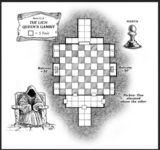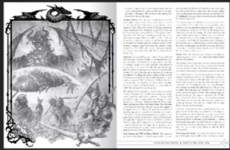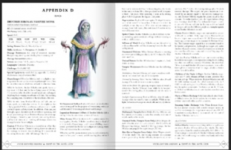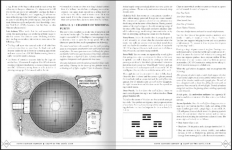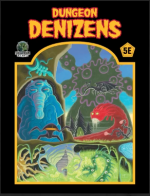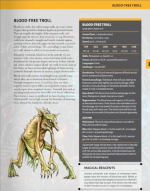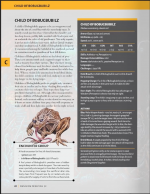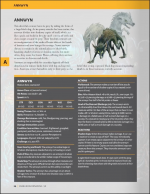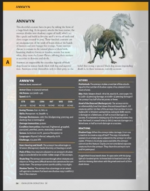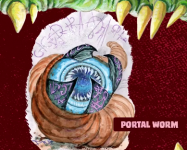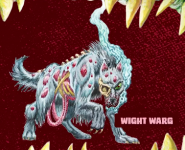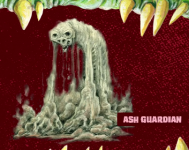 Last edited: