D&D was launched in 1974, 45 years ago. While the exact date is not known,
journalists like Jon Peterson
peg it at the last Sunday in January... which is today, D&D's 45th birthday.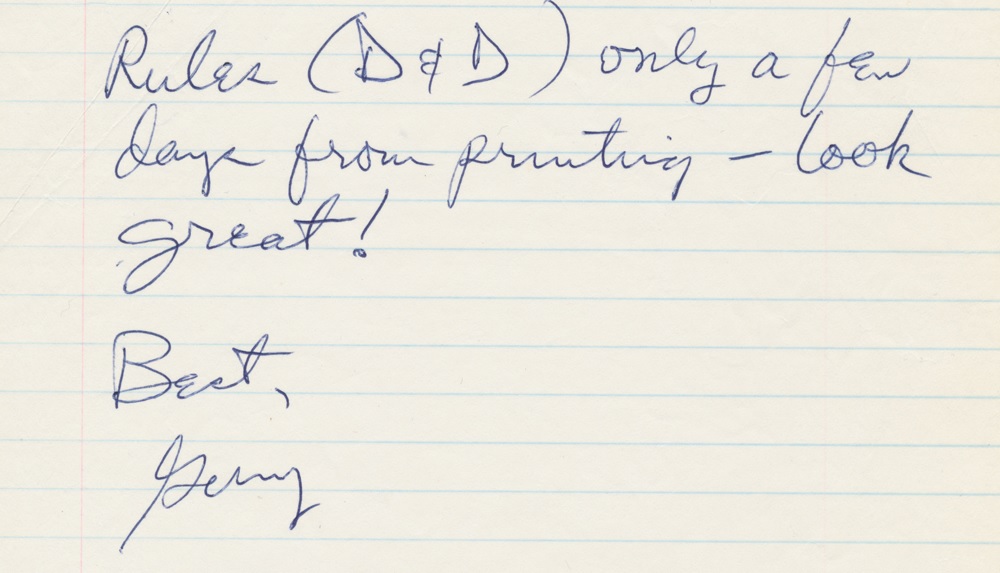 From a letter from Gary Gygax to Dave Arneson 45 years ago
​
Jon Peterson
writes more on his blog
. Not everybody agrees on the exact date - some say it's
January 26th
, as that was the last Sunday of January of 1974; others say it's
January 30th
, the date on TSR's belated copyright filing for the game, while others choose
January 15th
, as the trademark date. Whatever the exact date, it's 45 years ago, roughly around this time of year.
So, Happy Birthday to Dungeons & Dragons!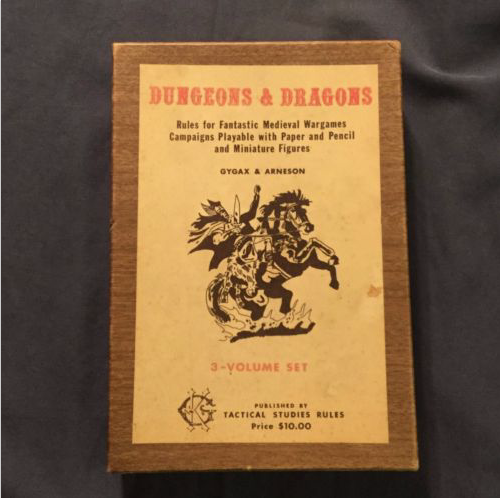 The first edition of D&D, published in 1974, was a boxed set by Gary Gygax and Dave Arneson. It included three classes (fighting-man, magic-user, cleric), four races (human, dwarf, elf, hobbit), and three alignments (lawful, neutral, chaotic).
The boxed set was comprised of three books:
Men & Magic
,
Monsters & Treasure
, and
The Underworld & Wilderness Adventures
.