Today, March 4th, is
International GM's Day
! A day which is close to my heart because it
started right here on EN World back in 2002!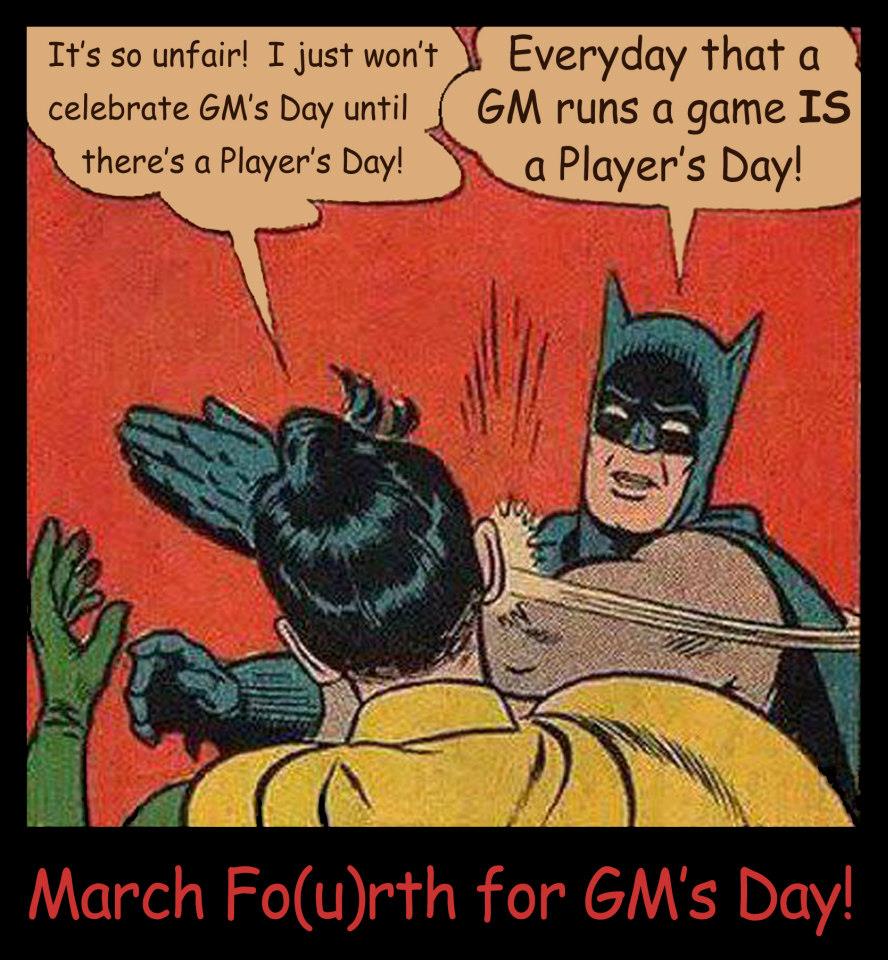 March 4th is, of course, also the anniversary of the day we lost Gary Gygax, co-creator of
Dungeons & Dragons
.
Today, be sure to thank your GM! And, if budget will allow, perhaps give them a small gift!
And remember….
MARCH FO(U)RTH FOR GM'S DAY!