Eight months after the launch of
Pathfinder 2E
,
Bestiary 2
will hit store shelves - 320 pages, to add to the 400+ in
Bestiary 1
. Here's a look at Wayne Reynolds' cover art for the book.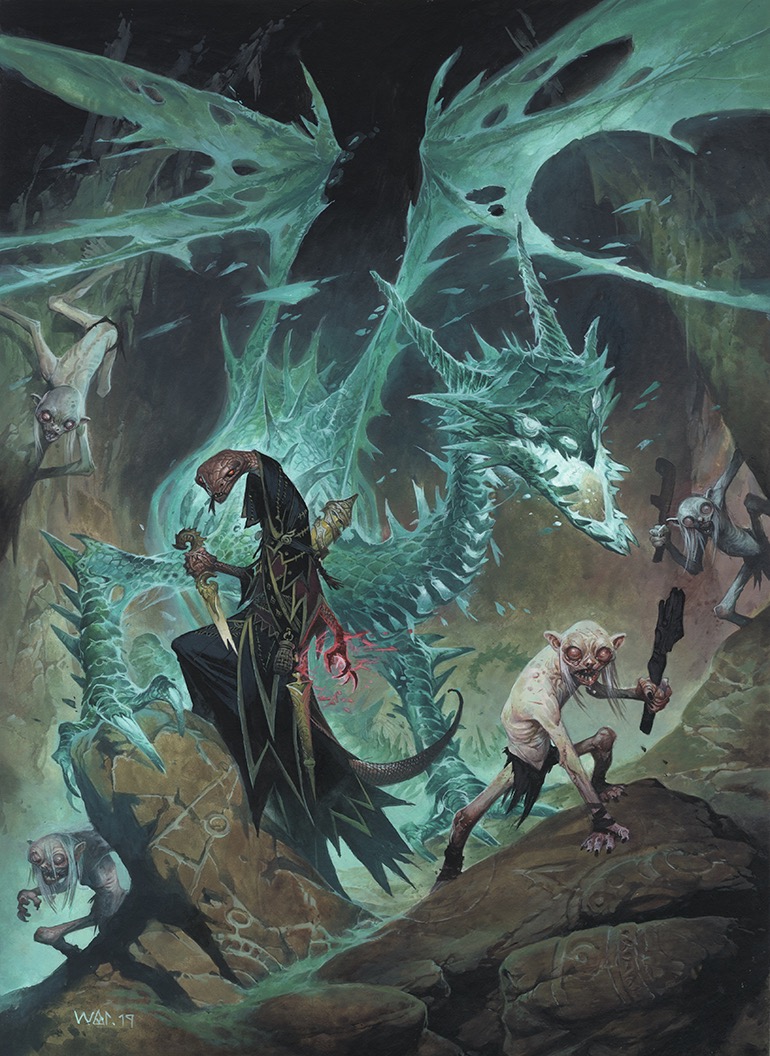 ​
"This 320-page hardcover rulebook greatly expands on the foes found in the
Pathfinder Bestiary
. From classic creatures like serpentfolk and jabberwock, returning favorites like the primal dragons or the Sandpoint devil, to brand new menaces sure to test even the bravest of heroes, this must-have tome of monsters designed to challenge characters of any level is an essential companion to your Pathfinder game!
It's never too early to invite these monsters to your table, so preorder your
regular
or
deluxe
edition today!"
Here's a look at that Deluxe Edition.