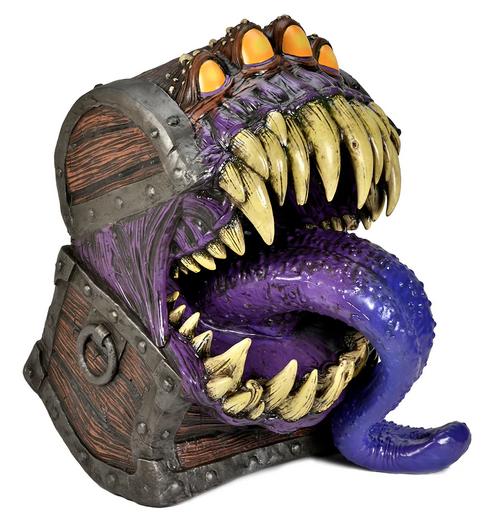 Put that in the guest room and none of your guests will stay more than a night or two. All for a mere $375 in the second quarter of this year.
It's every adventurer's rite of passage to encounter a Mimic in combat--now you can have one with you in the room while you play! This life-sized Mimic chest is 20" tall and made from soft foam that's painted to show off each eye and tooth, not to mention that long tongue! This replica creature is incredibly lifelike and stands mid-lunge toward its next victim
PRE-ORDER NOTICE: This is a Pre-Order item and will NOT ship until the product release date. Pre-Order release dates always subjected to change. If you include Pre-Order items in your order, the entire order will be held until all pre-orders become available. If you would like to receive each...
www.dndmini.com