From Jennell Jaquays facebook.
Goodman games working away on the Judges Guild history book volume two.
Goodman games recently received some unbound advance samples of the components that will be used for the second volume of Judges Guild history books. This is a sample of the cover of the slip case for the leather-bound version of the book.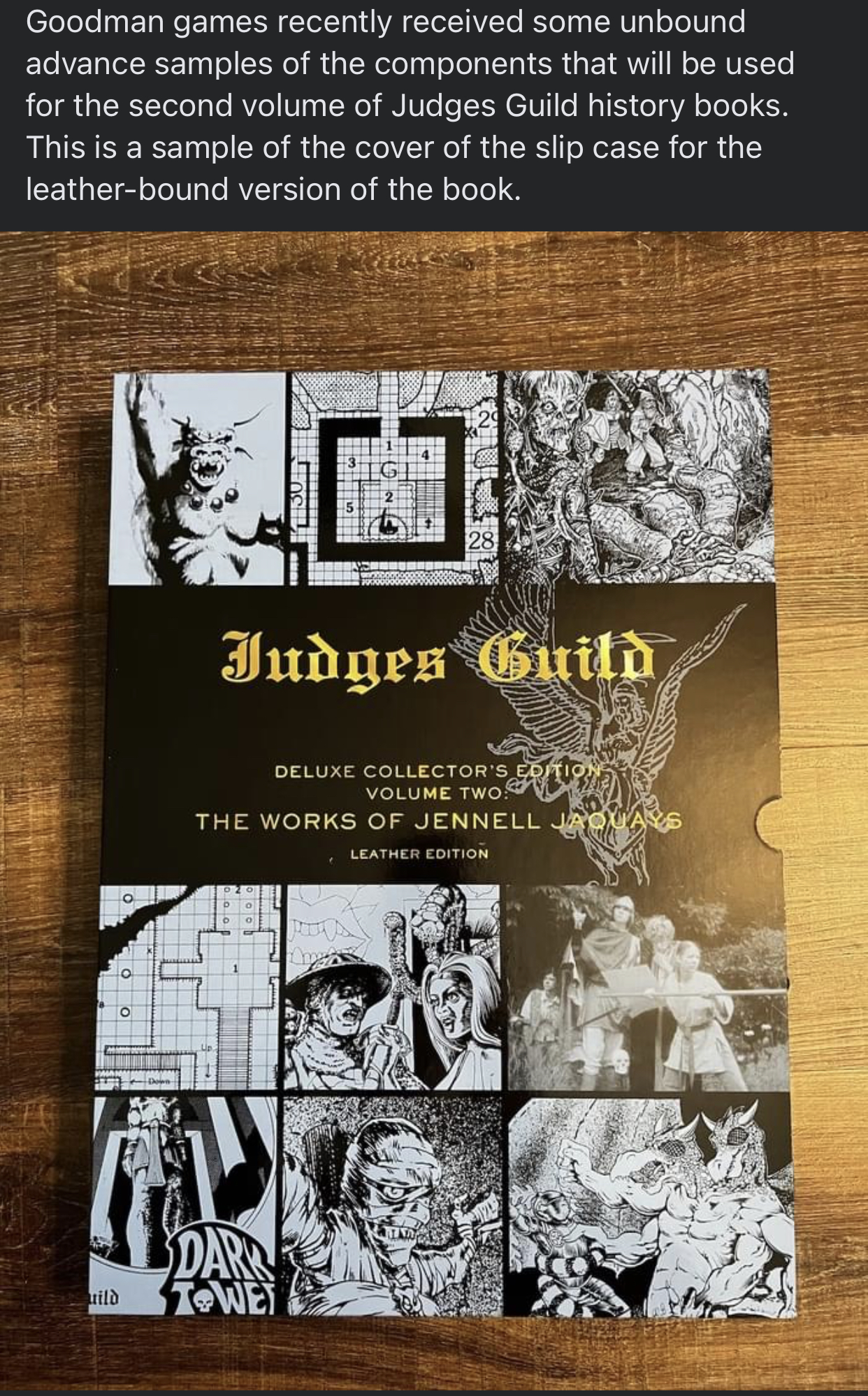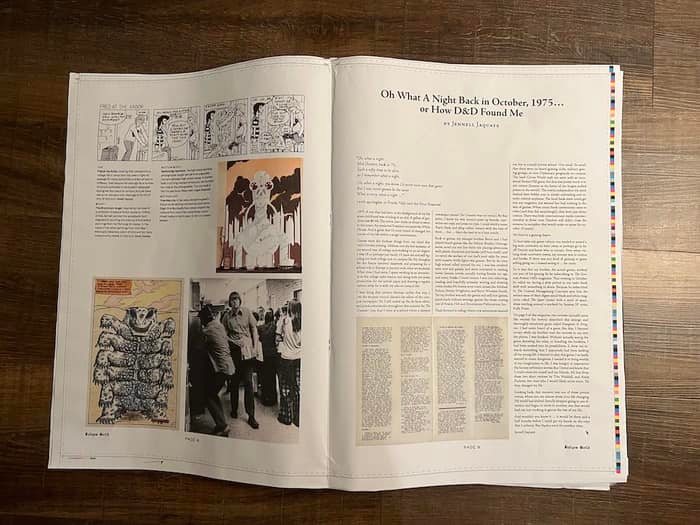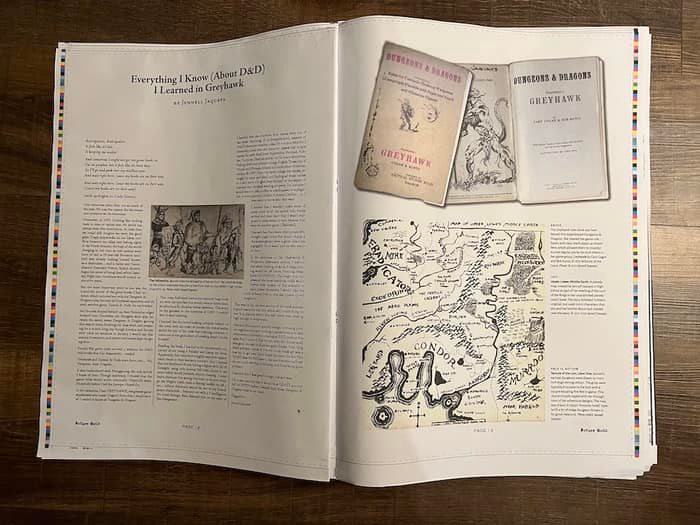 Please note that I think there is an agreement with GoodmanGames and Judges Guild that they will not profit from this.
Last edited: