A few small
Pathfinder 2nd Edition
tidbits have dropped in my inbox! I've summarised the latest below, and added it all to the
Pathfinder 2nd Edition Compiled Info Page
. This covers theatre of the mind play, monster reactions, PDF timing, German translations, and Pathfinder Society support for 1st Edition. (Thanks to
Jerome
for the email!)

There's a
2-hour Know Direction podcast interview
with Erik Mona and Logan Bonner. I'll be adding info from that to the bottom of this post when I finish listening to it.
First, some items from the Paizo messageboards:
Paizo's chief technical officer, Vic Wertz, also kindly dropped me a line to clarify some information.
Preordering print editions -- "The March 20–May 1 preorder window is only for placing preorders on paizo.com. Retailers who accept preorders will have different windows. (Distro has to place their order with us by May 1, so they will probably want preorders from their retailers sometime before that.)"
Translations -- I had mentioned the French translation, but Vic confirmed the German arrangements. "Note that Black Book will also be translating the Playtest Edition. And our German translation partner, Ulisses Spiele, is also onboard for Second Edition as well as the Playtest Edition. Here's their page."
On support for 1st Edition --

"Pathfinder Society will continue allowing playing and reporting First Edition characters in First Edition scenarios for the foreseeable future."
Paizo's Erik Mona mentioned a couple of things here on the EN World message boards:
Why no Kickstarter? --

"We considered that, but didn't feel like that would be fair to our brick and mortar retailer partners, who are a significant part of the Pathfinder ecosystem, and one that we're trying to support more and more."

On the new action economy --

"The revised action economy is very similar to the one we introduced in Pathfinder Unchained a few years ago, and any similarities to 5e are coincidental."

On depth of character creation --

"Just wanted to chime in here to say that the depth of options in character creation and advancement is a core principle of Pathfinder's design philosophy, and that has not changed with the new edition. If anything, there are even MORE ways to customize your character with the new rules, but we hope that they are better explained and work together a bit more seamlessly than all of that type of stuff does in the current version of the game.
Paizo designer Jason Bulmahn tweeted about some concerns regarding complexity and depth --
"Considering some of the worries I am seeing about Pathfinder Second Edition being streamlined and easier to play, think I might need to do a blog on this topic and how it relates to our design philosophy... reducing complexity doesn't mean less depth. As it turns out, complex burdensome rules that you are familiar with and understand are still complex and burdensome. I want to keep the options, the choices, the tactics, but I want your access to them to be easy and intuitive. Not that I want to seem like I'm undercutting a genuine concern, but I think it might be good to explain the methodology and design approach. Let's folks know the how and the why..."
He also posted a couple of photos of lucky people playtesting
Pathfinder 2nd Edition
at Gary Con. I am very jealous.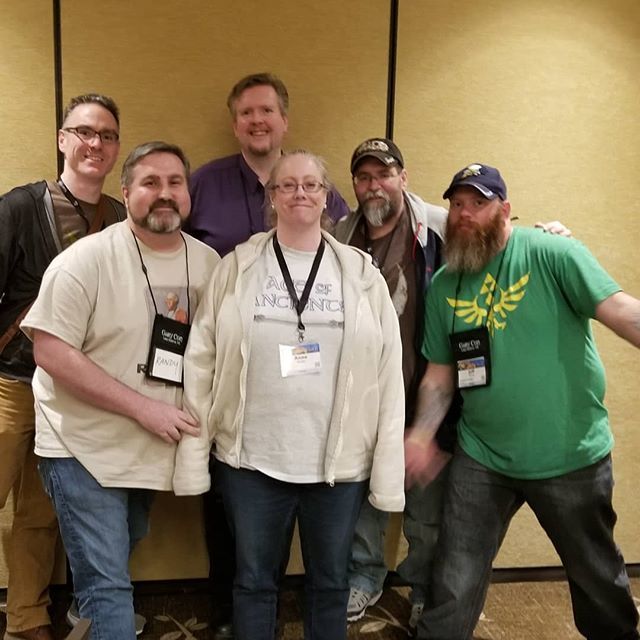 ​
As a final note, I'd like to add that it's SO much fun doing this again. It's how this site started with D&D 3E, and this really has that "feel" of those years about it.
[FONT=&amp]Save[/FONT][FONT=&amp]Save[/FONT][FONT=&amp]Save[/FONT][FONT=&amp]Save[/FONT]
[FONT=&amp]Save[/FONT][FONT=&amp]Save[/FONT]
[FONT=&amp]Save[/FONT][FONT=&amp]Save[/FONT]
[FONT=&quot]Save[/FONT][FONT=&quot]Save[/FONT]​