Last week the cover of the upcoming
The One Ring 2E
was revealed by Cubicle 7
. But that's only half the picture. Cubicle 7 has released the full art piece by Johan Grenier!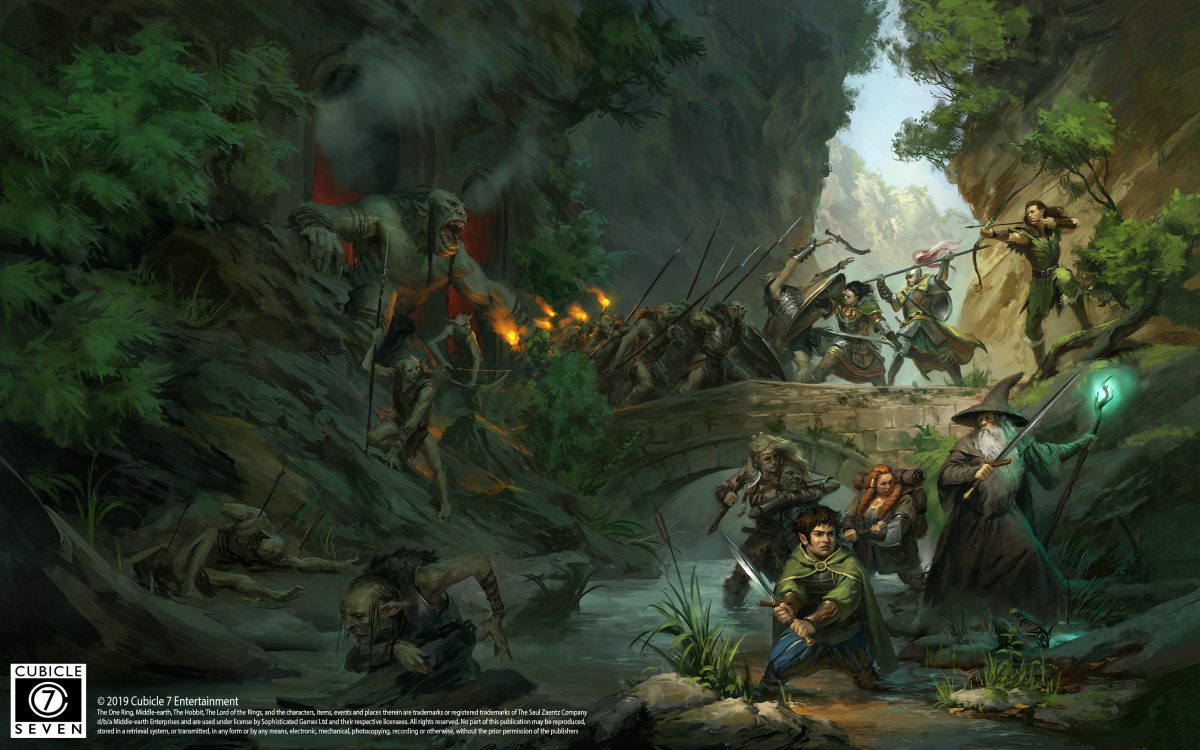 ​
While Gandalf was clearly one of the characters depicted, many people wondered who the others were. According to Cubicle 7
"The cover scene is titled "The Coming of Boldog" and depicts Gandalf along with our iconic party — a Hobbit of the Shire, a Beorning, a Dwarf of the Lonely Mountain, an Elf of Mirkwood, a Rider of Rohan, and a Man of Minas Tirith — fleeing from a horde of orcs and a terrifying cave troll. "The Coming of Boldog" will be a free adventure that will be released alongside the core rules so that you and your Company can begin your adventures straight away."