Back in the early 2000s when I was writing my storyhour here at EN World, one of the locations was the city of Eversink: a highly political swamp city that was oozing with adventure. Well, maybe not "oozing." Because that's gross. But the city was always sinking into the swamp, slowly, meaning it was an iceberg of underground dungeons and lost buildings. That has since become the setting for
Swords of the Serpentine
, Emily Dresner's and my new GUMSHOE sword & sorcery game from Pelgrane Press. I got to toss in all the sort of stuff I love (social combat, cinematic warfare, freeform sorcery, and political manipulation). After a very long pandemic delay it is hitting peoples' doorsteps this week, and it hugely fun to see what they think.
Plus, it's pretty and built like a brick.
Ask me questions - Setting, rules, game design, swords & sorcery, the huge paper shortage right now, barbecue, anything!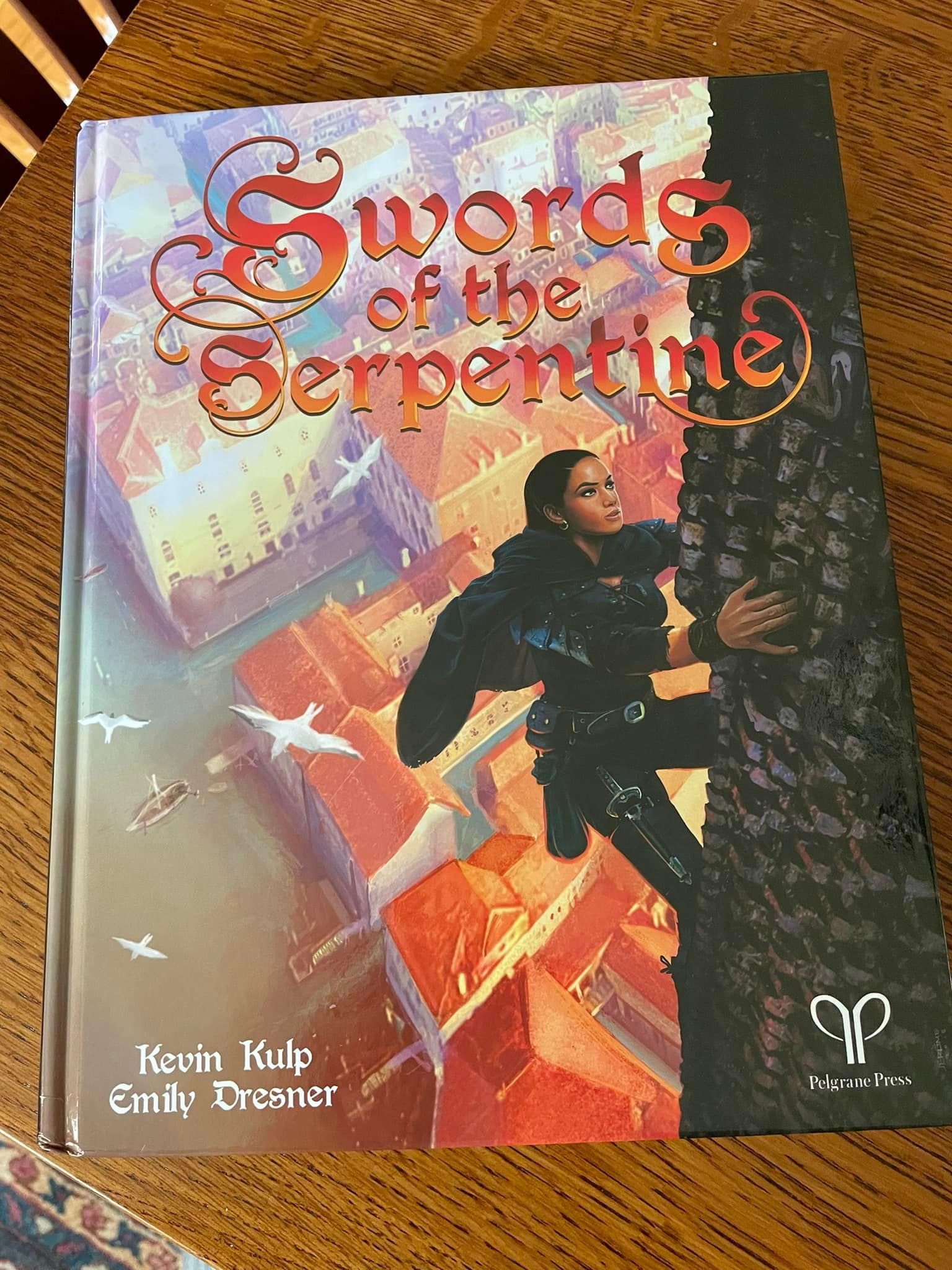 Last edited: