With this, every class in the
Adventurer's Guide
has been covered once! And for this final entry of the current season, we've got one of the absolute pinnacles of physical combat: adept/fighter.
Adepts can train as a Sentry, which makes them into an elite security expert. Able to wield polearms with greater versatility than most, they can also pick out threats quickly and use thrown weapons and items without putting their polearm down.
Fighters can become Militants, who are the ultimate martial dabblers. Instead of going deep, they go broad, learning a bit of everything, including rare weapons, an extra combat tradition, and the capability to switch weapons on the fly.
And as always, the new archetypes (or any adept/fighter combination you fancy) can be combined with the new Scrapper synergy feat chain.
As a side note: props to the A5E fighter and adept designers. This pairing works
way
better in A5E than it did in O5E!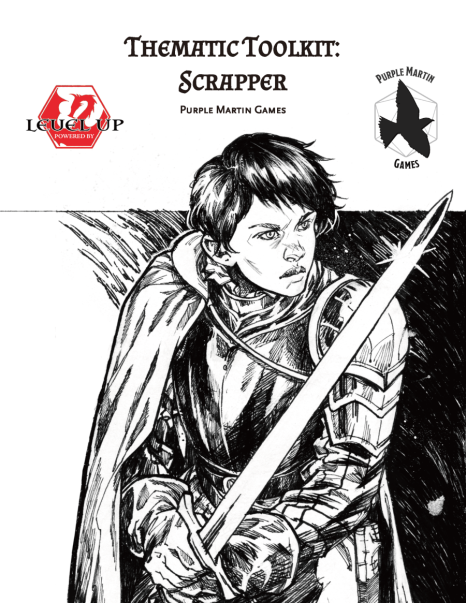 Thematic Toolkit: Scrapper (A5E) - Thematic Toolkits are small, self-contained products allowing you to make characters of a specific multiclass combinat
www.drivethrurpg.com
Last edited: