Monte Cook Games'
latest Kickstarter
contains three new hardcover
Numenera
books -
Voices of the Datasphere
(a 'metaphysical' space),
Liminal Shore
(a new continent on the Ninth World), and
Edge of the Sun
(secrets of why the sun hasn't swallowed the earth yet, a billion years from now).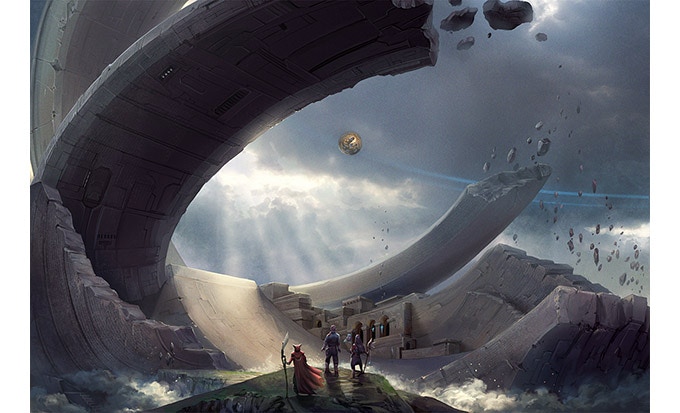 ​
"Explore a vast new realm. Uncover never-before-revealed secrets of how the ancients shaped the Ninth World. Face the legacy of those secrets—and, possibly, the utter destruction of the Ninth World. The Numenera: Liminal Shores Kickstarter seeks to fund three thematically linked, hardcover sourcebooks containing all new material for the award-winning phenomenon of the Numenera tabletop RPG."
Already at 170K after two days, this looks sure to be another of MCG's half-million-dollar Kickstarters. You can get all three books in PDF for $50, or hardcover for $135.
Last edited: