Ahlan
and well met, my friends!
Many of us have missed the storied lands of
Zakhara
, colloquially known as the
Land of Fate
. A land of genies, ghuls, mysteries, sultans, and sorcery, Zakhara draws inspiration in equal parts from
1,001 Night
s (also known as
The Arabian Night
s) and 1960s Hollywood glamor.
Now, from the team who brought you the Electrum-bestselling
Midnight in the City of Brass,
with the invaluable assistance from
Ahmed Aljabry
of d20Arabia, comes
Campaign Guide: Zakhara - Adventures in the Land of Fate
.
This
288 page tome
contains the following:
an overview of the great peninsula's geography
details on Zakhara's great cities
details on Zakhara's great wastes and desert tribes
details on Zakhara's prominent power groups
almost 100 monster and NPC statblocks
new subclasses
an optional take on character kits for 5th Edition games
a starter adventure for 1st level characters
appendices full of valuable information such as the local calendar, local terminology, names, and six pregenerated characters
Lavishly illustrated and presented in a style reminiscent of the classic product line from the early 1990s but with an eye toward modern sensibilities,
Campaign Guide: Zakhara - Adventures in the Land of Fate
has everything you need to either begin your adventures in the distant south or pick up and continue with your old campaign.
Available
04/13/2021
on Dungeon Masters Guild, in
PDF
and
Print on Demand
.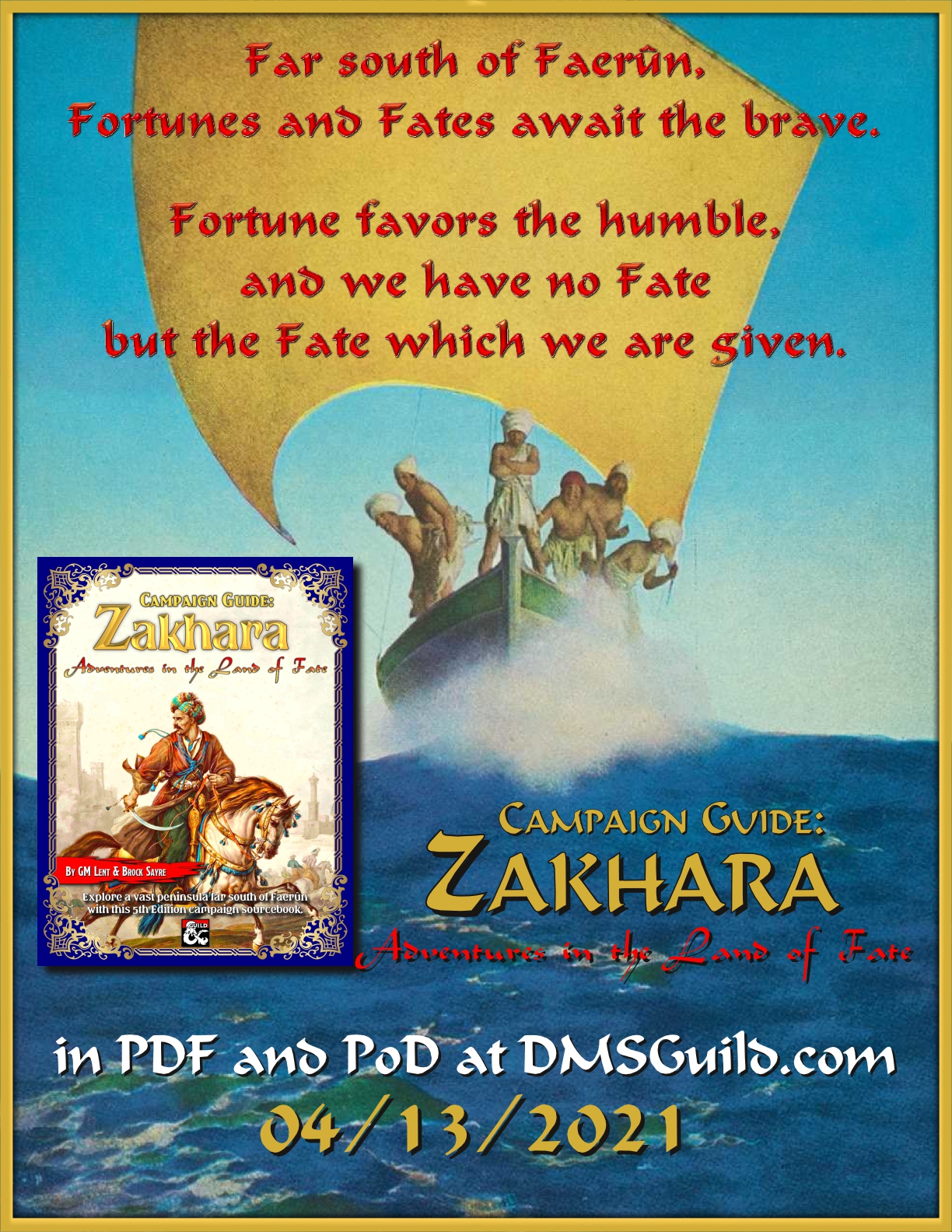 Last edited: