Ex-Bioware designer James Ohlen is in D&D news a lot right now! He's behind the
Odyssey of the Dragonlords Kickstarter
, the new
Heroes of Baldur's Gate
hardcover, and is now also heading up a game studio for WotC!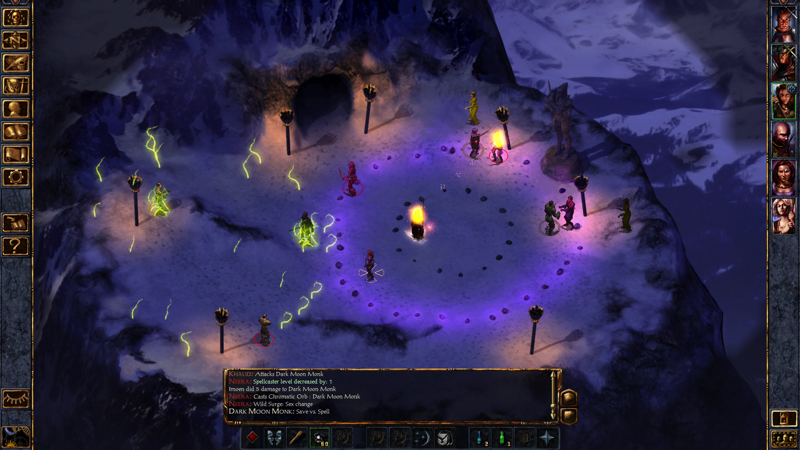 ​
Ohlen was a lead designer and writer for
Baldur's Gate, Neverwinter Nights, Knights of the Old Republic
, and
Dragon Age: Origins
and more.
According
to PC Gamer
, Ohlen is opening up a new game studio in Texas for WotC. He said
"I didn't think that I would be coming back to the game industry so soon but working with Wizards is a once-in-a-lifetime opportunity. Our mutual love of RPGs, world-building, and interactive storytelling is a perfect match."
It's not a D&D project though. It's original IP of some kind -- WoTC says it
"will focus on the creation of original IP outside of the Magic: The Gathering and Dungeons & Dragons brand."
Still, a WotC-owned game studio could mean D&D games in the future.
Is it a video game studio? Unclear! WotC says it's a "multimedia studio," with "freedom to develop different expressions."
Why not D&D or MtG? WotC's Chris Cocks says
"

[FONT=&quot]We think that we've been uniquely successful because we've developed franchises that endure. We want to continue to build off the strength of those brands and develop new content and experiences that will allow fans to experience them in many more ways."[/FONT]
Venture Beat
has a little more to add
. This new IP is NOT Ohlen's current projects at Arcanum Worlds (Odyssey of the Dragonlords). WotC's Chris Cocks said
"No, James still has Arcanum Worlds, and he's free to publish his previous creations there, but this will be something that nobody has ever heard of before"
. But it does appear to be digital in nature --
"We're focused on unlocking the potential of Wizards' digital experiences, and I think James is a key hire toward that goal. So as we develop our digital library, I don't think we're tied to a specific platform; it's more about finding the right ways to connect our franchises to people."
Ohlen starts work for WotC in May.
Last edited by a moderator: