Hello everyone, Darryl here with this week's gaming news! A new augmented reality tabletop system, the
Blade Runner
RPG from Free League coming to Kickstarter soon,
Pathfinder
official content coming to Foundry VTT, an update on investor requests for Hasbro to spin Wizards of the Coast off as its own company, and more!
For a quick summary of the week's news, Jessica Hancock will bring you up to speed with
This Week in TTRPG.
This week, Morrus, Peter, and Jessica talk about one-page RPGs.
Don't forget, you can keep up with all the week's gaming news in detail with
Morrus' Unofficial Tabletop RPG Talk
!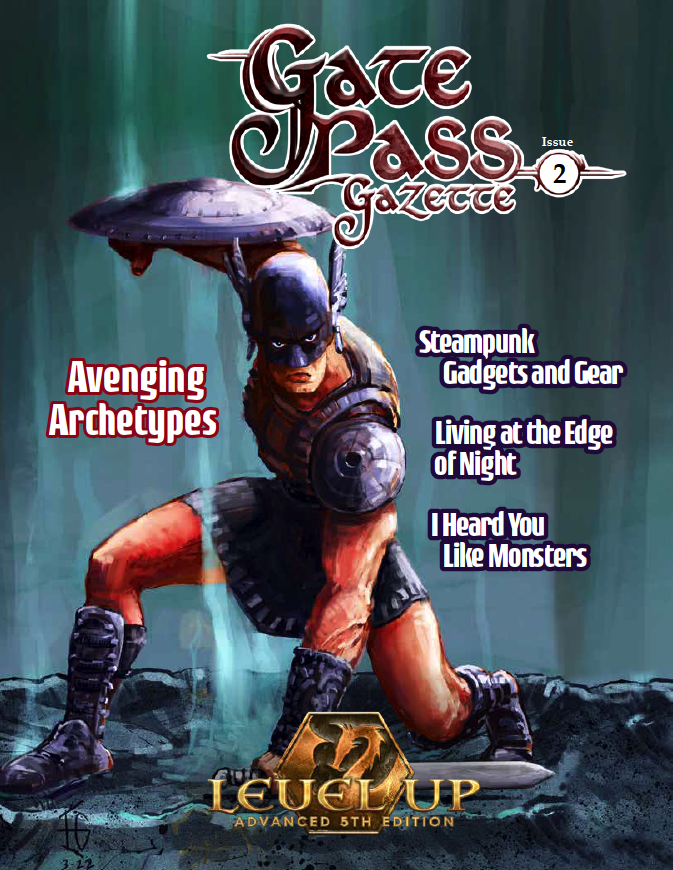 In case you missed it elsewhere on EN World this week: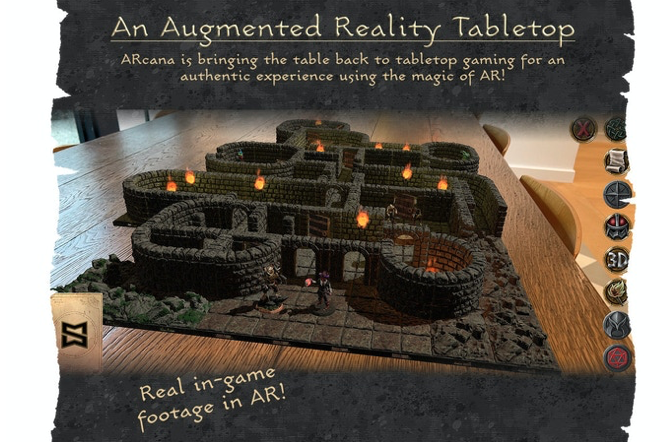 Mirrorscape launched a crowdfunding effort for their newest product, ARcana, a full augmented reality TTRPG platform
. The platform will launch on iOS and Android allowing users to create their own virtual landscapes that appear on your tabletop, including licensed terrain and miniatures from Dwarven Forge, Reaper, Hero Forge, Fat Dragon Games, and Death Saves. Yes, that last name means that actor Joe Manganiello is involved as the creative director with the company. The $30 pledge level gets you the app, a starter asset set, one digital terrain pack, Reaper Digital Zombies & Skeletons (10 minis), and stretch goals. The $50 and higher pledge levels list a feature "Unlimited Hosting", which implies there will be some limitation or additional fees for hosting on base accounts. This Kickstarter has already raised over a quarter-million dollars and is on track to fund on May 2 with a launch promised later this year. This project is unrelated to
Golem Arcana
, an AR-enhanced miniature skirmish wargame from ex-FASA owner Jordan Weisman released in 2014.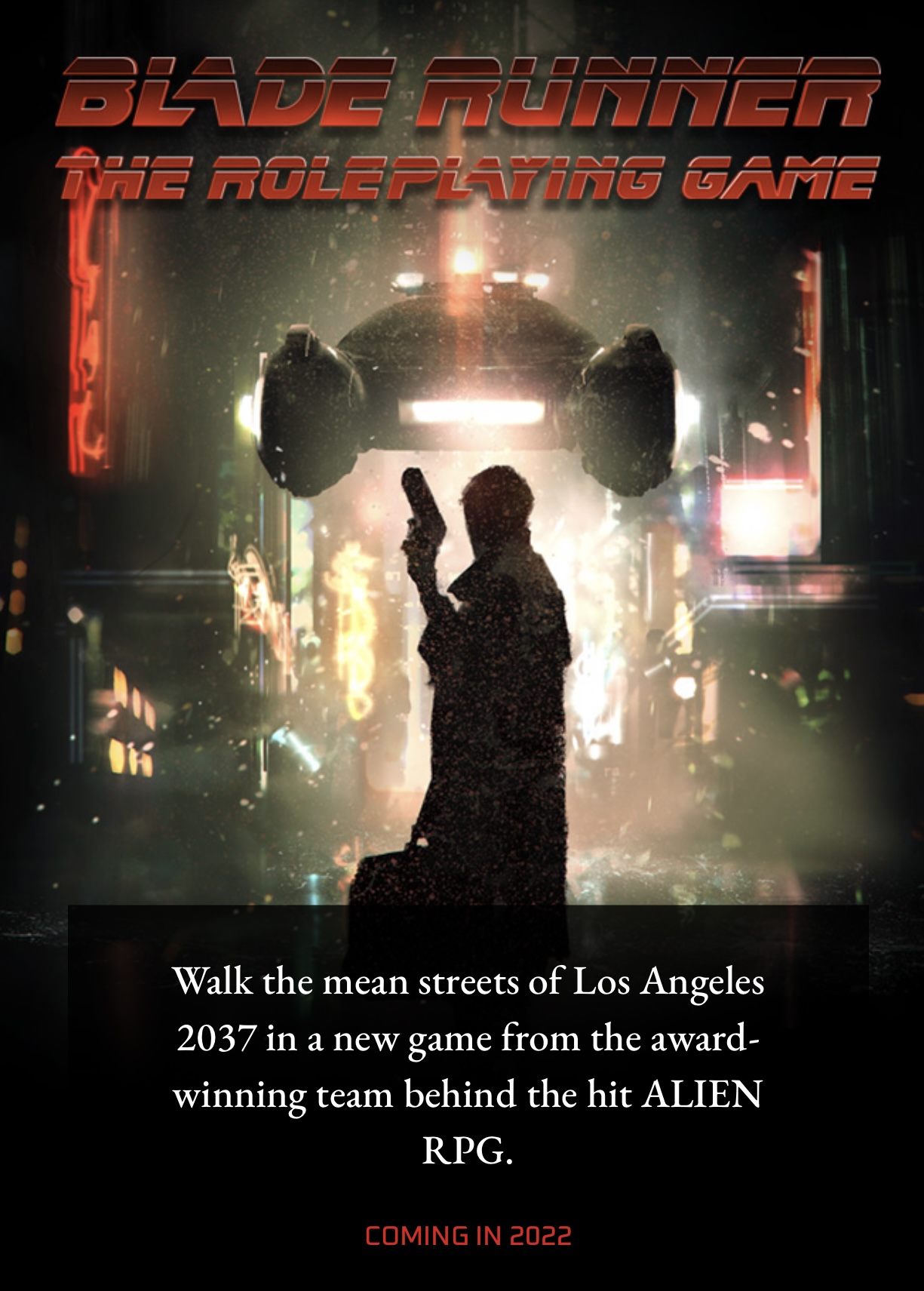 I've seen things you people wouldn't believe. A roleplaying game based on
Dallas
. I watched the voice actors roll dice in the first live stream of
Critical Role
. All those moments will be lost in time, like tears in rain... Time to buy.
Or it will be on May 3 when Free League launches its Kickstarter for Blade Runner: The Roleplaying Game
. From the original announcement in 2021:
The official Blade Runner RPG will propel players into the streets of Los Angeles as Blade Runners with unique specialties, personalities – and memories.

The core game and its line of expansions will push the boundaries of investigative gameplay in tabletop RPGs, giving players a range of tools to solve an array of cases far beyond retiring Replicants. Beyond the core casework, the RPG will both in setting and mechanics showcase key themes of Blade Runner – sci-fi action, corporate intrigue, existential character drama, and moral conflict – that challenge players to question your friends, empathize with your enemies, and explore the poisons and perseverance of hope and humanity during such inhumane times.

The rules of the game are based on the acclaimed Year Zero Engine, used in award-winning games such as the ALIEN RPG, Tales From the Loop and Forbidden Lands, but further developed and uniquely tailored for Blade Runner.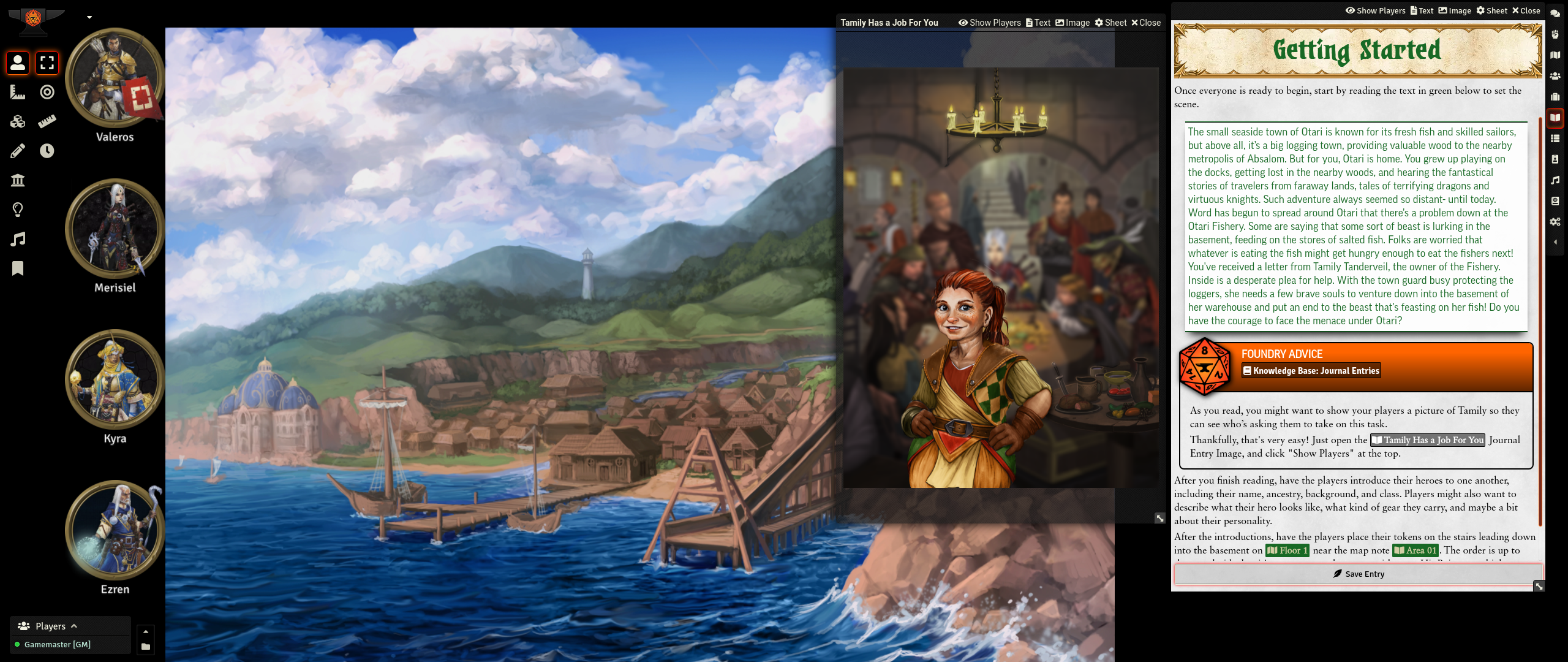 Paizo announced an official partnership with Foundry Gaming to bring official support for Pathfinder 2nd Edition to the virtual tabletop
. The first product available will be the
Pathfinder 2nd Edition Beginner Box
set for release on April 16, coming just before the weekend-long Beginner Box Day community event. Coming shortly after on April 27 will be
Punks in a Powder Keg
, the first adventure in the
Outlaws of Alkenstar
Adventure Path in a simultaneous release with the print edition. Next month, the
Abomination Vaults
Adventure Path will be available as an all-inclusive deluxe module. These packages will include pre-created script macros, music and sound effects from Syrinscape, pre-configured scenes with tokens and lighting, dynamic links for player documents, and more. The Foundry VTT is available for
a one-time license of $50
which allows you to host a game for the entire group for no additional fees.
River Horse Games released The Dark Crystal Adventure Game as a digital PDF on DriveThruRPG
. The game is based on the classic Jim Henson film
The Dark Crystal
released in 1982 and the reboot television series
The Dark Crystal: Age of Resistance
from 2019.
The physical edition of the book came out previously this year
and featured a unique transparency overlay to hide or reveal information in the book, a feature recreated in the PDF. The 200-page book features full system rules, pre-generated characters and character creation rules, setting information, maps, and an adventure. The PDF is available now for $27.99.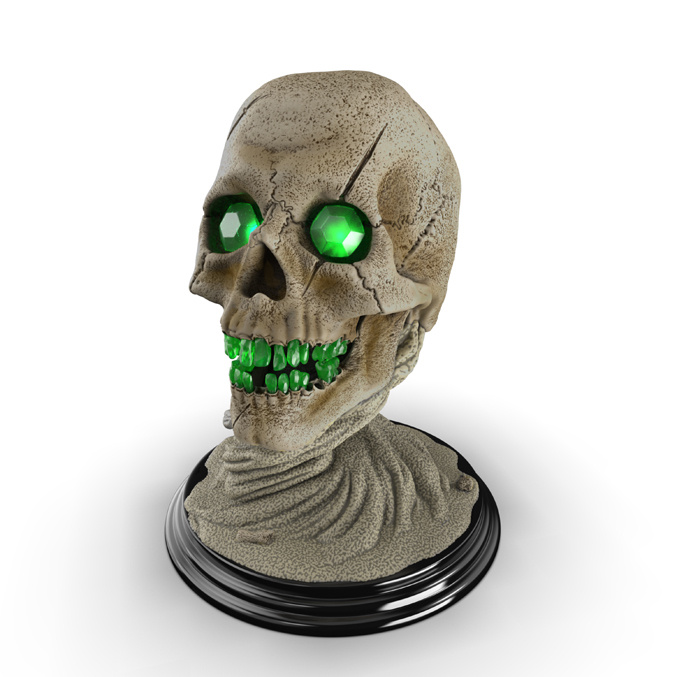 WizKids has another busy announcement week starting with another high-end prop, the Demilich Unlife-size Replica
. The foam skull model based on Acererak from
Forgotten Realms
can be positioned in two ways, either laying down or rising up on a whirlwind of simulated dust. And just to add to the effect, this bust will have glowing green eyes and teeth thanks to LEDs inside. This bust will be available in May and while no official retail price has been released, pre-order sites in Australia are listing it for A$420 (about US$315 or £240).
Coming in July is D&D Nozlur's Marvelous Miniatures: Paint Night Kit featuring the Yuan-Ti Abomination
. These kids feature an unpainted miniature, 12 paints, two brushes, a water pot, and the packaging doubles as a paint palette. The kit will be available for $19.99. For those looking to continue their painting journey,
other unpainted miniatures from the Nozlur's Marvelous Monsters line also come out in July
, including duergar fighters, grungs, mind flayers, yeth hound, nothics, the yuan-ti abomination without the paints, and harengon brigands for $4.99 each, a beholder variant and modrons for $8.99, and a fire giant for $14.99.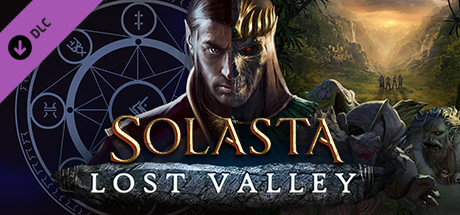 The 5e-based video game Solasta: Crown of the Magister has a big update coming with its new DLC: Cooperative multiplayer
. Up to four players can now work together to complete the main quest of the game using the same core rules of the "World's Most Popular Tabletop RPG". This update is free to all users of the game, but
the new DLC The Lost Valley adds an entirely new campaign
with about 20 hours of gameplay taking characters from Level 1 to 12 ready for solo or co-op play. This update also extends to the Dungeon Maker system of the game, meaning you can create your own adventures in
Solasta
and play through with your friends. The update and DLC are scheduled for release on April 14.
Hasbro responded to calls from activist investor hedge fund Alta Fox, stating that they had no plans to spin Wizards of the Coast off into its own company
. Alta Fox also attempted to add its own chosen members to the board of Hasbro, an offer that was also rejected. The activist hedge fund
requested that Hasbro spin Wizards of the Coast off into its own company
and that Hasbro add two new seats to the Board of Directors, one chosen by the hedge fund and one that Hasbro was allowed to choose on its own. To this end, Alta Fox provided five nominees for a Board seat, two of which were interviewed and none selected.
In a regulatory filing, Hasbro CEO Chris Cocks said the company was open to considering alternative settlement proposals from Alta Fox but was "willing to nominate only the most qualified director candidates", while Hasbro Board Chairman Rich Stoddart said in a letter that a spinoff "is unlikely to create value, is contrary to Hasbro's strategy, and would negatively impact the benefits Wizards realizes today from Hasbro's Brand Blueprint on a consolidated basis". Hasbro instead added two new members to its Board of Directors, Elizabeth Hamren (Chief Operating Officer at Discord) and Blake Jorgensen (former Chief Financial Officer at Electronic Arts).
That's all from me for this week! Don't forget
to support our Patreon
to bring you more gaming news content. If you have any news to submit, email us at
news@enpublishingrpg.com
, and you can get
more discussion of the week's news on Morrus' Unofficial Tabletop RPG Talk
every week. You can
follow me on Twitch to get notifications when I go live,
subscribe to Gamer's Tavern on YouTube for videos on gaming history, RPG reviews, and gaming Let's Plays
, or you can listen to
the archives of the Gamer's Tavern podcast
. Until next time, may all your hits be crits!
Note: Links to Amazon, Humble Store, Humble Bundle, and/or DriveThru may contain affiliate links with the proceeds going to the author of this column.
Last edited: