Hello everyone, Darryl here with this week's gaming news! New
Dungeons & Dragons
toy lines,
Fallout
RPG officially released, new
Star Trek Adventures
products announced, huge
BattleTech
setting update book, Gen Con health requirements updated, and more!
Don't forget, you can get all the news every week with
Morrus' Unofficial Tabletop RPG Talk
!
This week, Morrus and Peter are joined by Josh Gentry to talk about the Level Up Advanced 5e actual play podcast Mysteries of the Mournland
.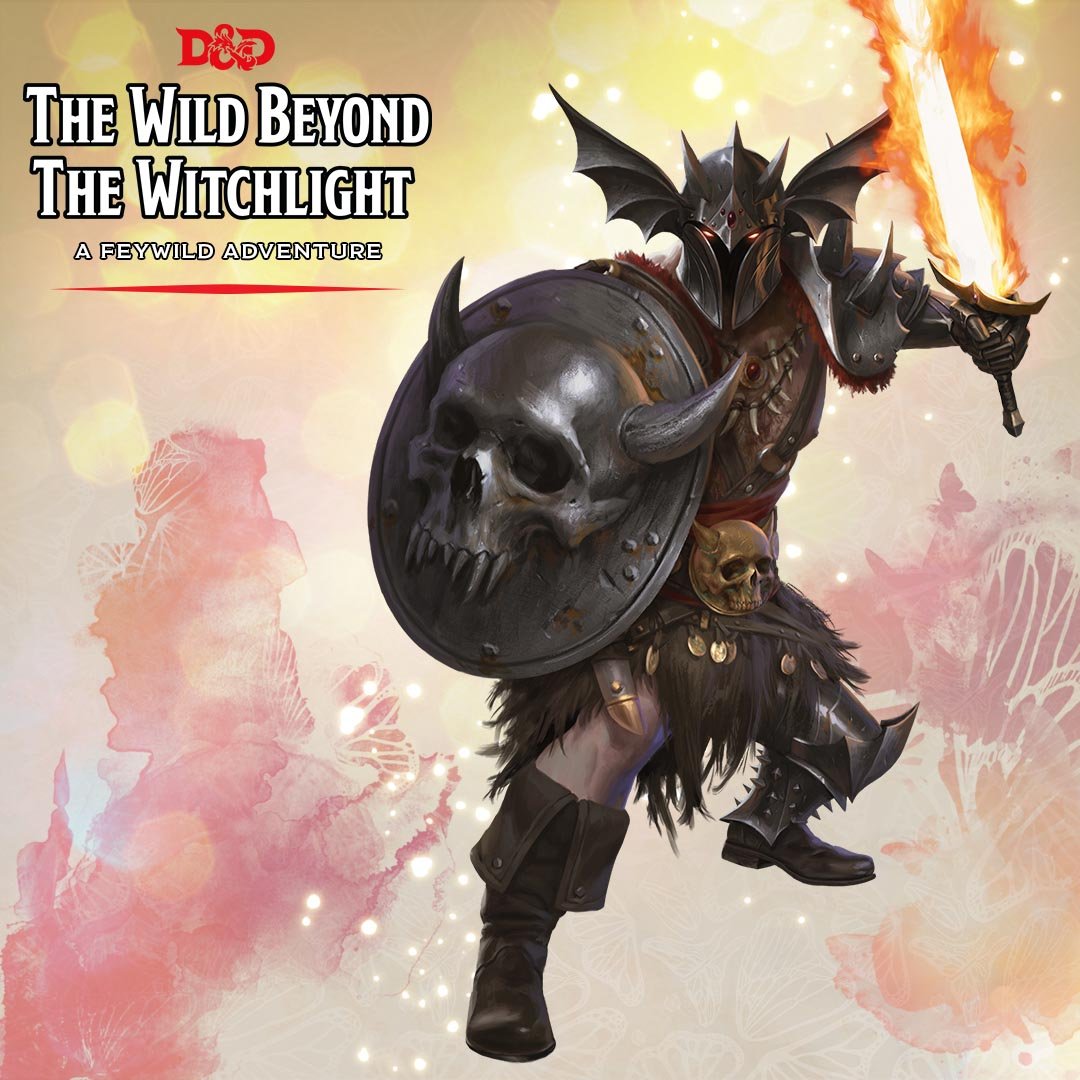 In case you missed it elsewhere on EN World this week: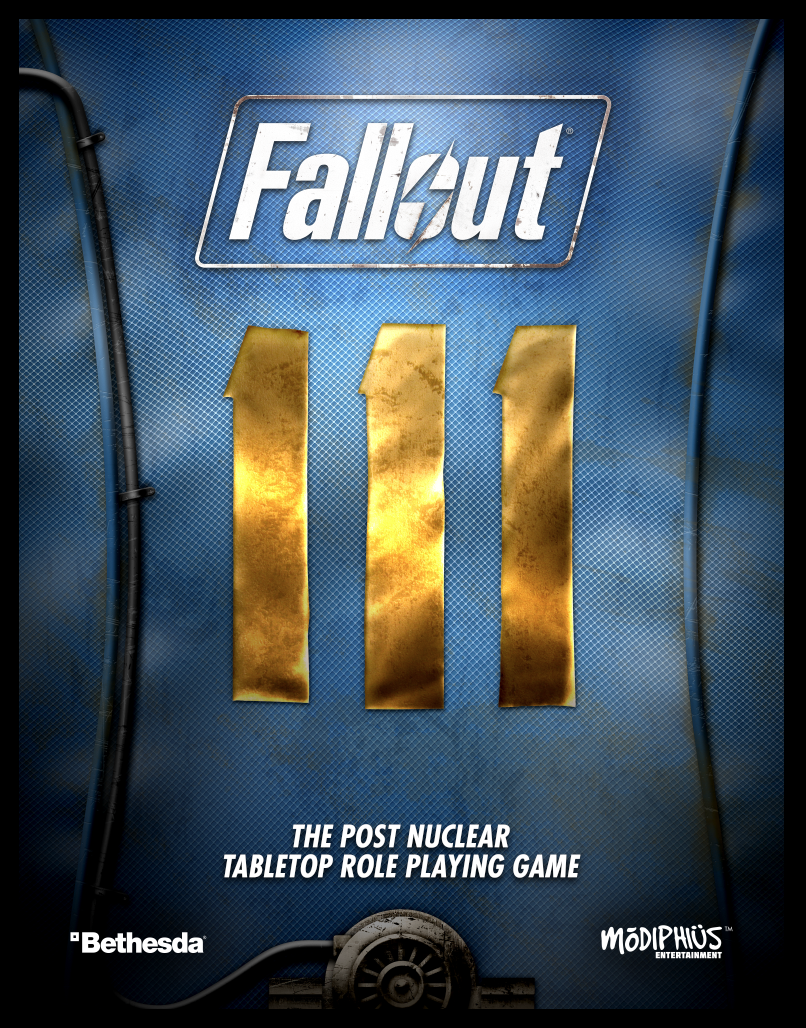 Modiphius had a busy week with releases and announcements.
First, Fallout: The Post Nuclear Tabletop Role Playing Game is now available
. For those a bit confused because you remember the game having come out a few months ago, you are remembering correctly. When pre-orders for the hardcover version of the game started through Modiphius, those pre-ordering received the PDF version immediately.
Which is how Rob Wieland managed to write a review for EN World back in April
. The game uses Modiphius's 2d20 System and, while the core rules are focused on The Commonwealth (the setting for
Fallout 4
) and there's no mention of the other settings, there's enough information here to run a game in the Mohave from
Fallout New Vegas
, the Capital Wasteland of
Fallout 3
, the Appalachia of
Fallout 76
, or anywhere else your power armor can take you.
The physical edition is still a little way from a full release
, but you can
get the PDF now on DriveThruRPG now for $20.99
.
Disclosure: Modiphius was kind enough to provide me with a review copy of the PDF.
​
Modiphius also announced the upcoming release slate for Star Trek Adventures due later this year
. Pictured above is the most glorious one, a boxed set touted as "the first wearable roleplaying game" as it comes in a box shaped like a
Star Trek Original Series
era tricorder. The set will feature the new digest-sized core rulebook along with the
Player's Guide
and
Gamemaster's Guide
, the campaign setting
The Shackleton Expanse
, new dice with the d20s in TOS-era Casual Command Lime Green, plus various reference cards and tokens. So you may have noticed that there were a few other announcements hidden in that one.
The
Player's Guide
and
Gamemaster's Guide
will also see release as individual volumes, with each providing advice and new game options for players and gamemasters respectively to serve as a companion to any of the core rules for the game. New dice sets are on their way as well, replacing the now out-of-print dice previously released with versions in Command Gold, Support Red, and Medical/Science Blue (or swap the red and gold around for TNG-era campaigns).
The Shackleton Expanse
is a new campaign setting original to
Star Trek Adventures
that takes place in a little-explored region of the Beta Quadrant. The 312-page book will not only go into detail about this region of space but provide a 10-part campaign that spans from the TOS-era all the way into the TNG-era (with guidance to adapt to any period of
Star Trek
). The new dice sets will be available this month with a retail price of $22 (with bundles of three sets available from Modiphius's website for $50), though no release dates or prices are available for the other products.
Two big releases just came out for the
BattleTech
tabletop game and RPG.
The new setting book ilClan updates the timeline with the events of the Battle of Terra
. In 2784, General Aleksandr Kerensky saw the infighting of the Successor Houses coming and led the Star League Defense Force with the bulk of the galaxy's military away from the Inner Sphere. In 3049, the descendants of the SLDF returned as the Clans, a warrior caste culture with advanced technology who led a rapid attack toward the heart of the Inner Sphere. They were stopped then, but a century later, Clans Wolf and Jade Falcon resumed the war, finally landing on the ultimate goal of all the Clans: Earth. This book chronicles the series of battles and the aftermath of the war for control of Terra. This book is a must-have for any
BattleTech
fan as it is the major setting-changing events that will define the story going forward.
The PDF is available now for $19.99
.
Also out now is the updated version of the Strategic Operations rulebook for the BattleTech wargame
. A few years ago, Catalyst Game Labs began the process of reprinting the various core rulebooks for the
BattleTech
line to incorporate all current rules and errata as well as serve as an easier entry point for new players. This book operates as the spacefaring counterpart to the
Tactical Operations
rulebook for advanced ground-based combat, adding rules for capital ships including DropShips, JumpShips, and Warships, advanced unit construction rules, and out-of-combat space travel rules. The release of
Strategic Operations
marks the halfway point of the current round of reprints and realignments of the core rulebooks following the previous releases of
Total Warfare
(core combat rules for all units),
TechManual
(unit construction and customization rules),
Tactical Operations
(now split into two volumes with the first covering
advanced ground-based combat rules
and the second covering
advanced technology and unit construction
), and
Campaign Operations
(force creation and ongoing campaign play). The PDF for
Strategic Operations
is available for $15.00 while the physical edition is arriving in stores now with a retail price of $39.99.

Gen Con once again updated their health policy, backtracking on the previous loosening of requirements
. After previously stating that masks would be required for all events then updating to requiring masks only for indoor events then offering wristbands to those who can prove vaccination or medical exemption to attend maskless, Gen Con is now again requiring masks for most events. Masks will be required for all attendees worn over the mouth and nose except while actively eating or drinking at all indoor areas of the convention and all crowded outdoor events. Those who have a documented medal exemption from wearing a mask may contact the Special Services kiosk to arrange special accommodations such as a face shield. While vaccination is highly encouraged and Gen Con states their staff is 100% vaccinated, proof of vaccination will not currently be required for attendance. However, the statement warns proof of vaccination may be required depending on guidelines from local health officials or if mandated by local or state authorities.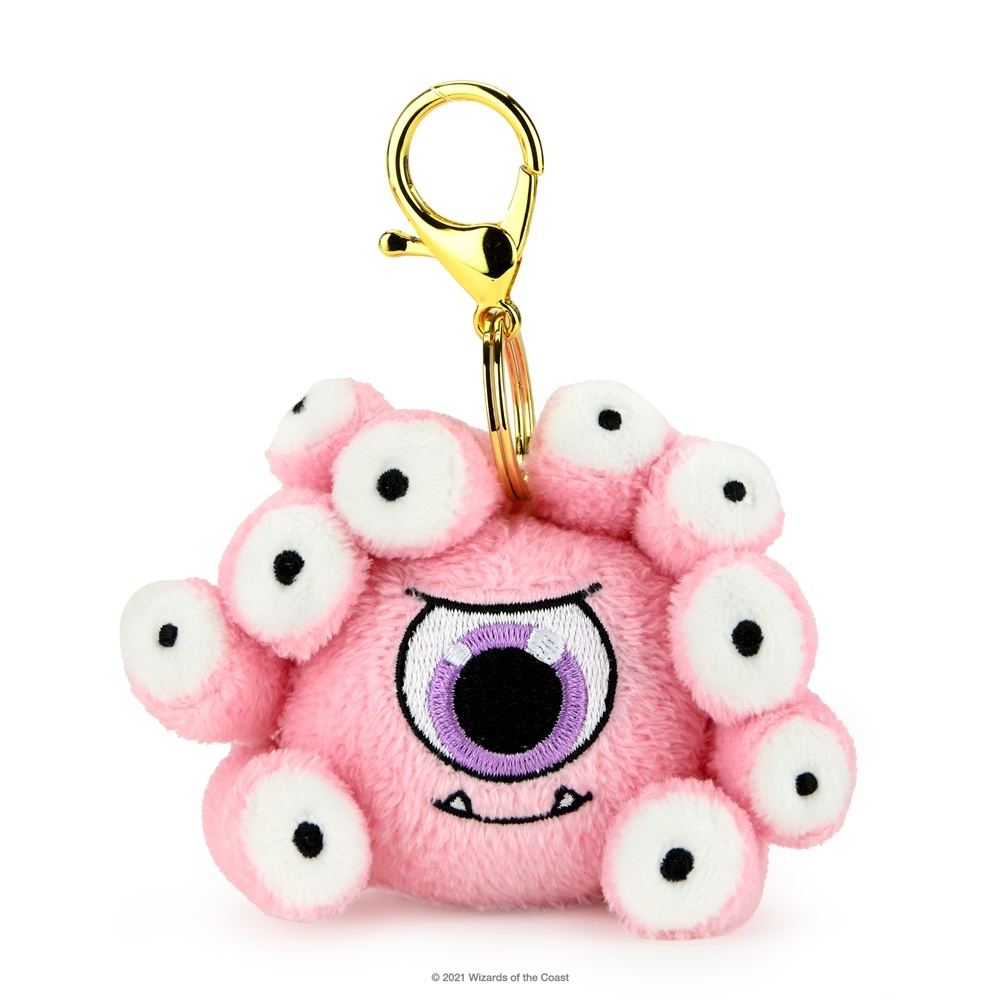 WizKids announced a line of plush toys based on iconic Dungeons & Dragons monsters
. The first line due out next month features seven-inch plush toys of a pink beholder, an orange mimic, a black displacer beast, and a very angy looking blue owlbear.
These cuddly toys will be available on September 1 with a retail price of $14.99 each
. And if you want something a bit smaller to clip onto your backpack, there's another line of three-inch plushies as well. This line features half-sized versions of the same designs (though substituting the owlbear for a red dragon) and has a brass clasp to attack to your backpack, laptop bag, purse, or…possibly keyring if you're not trying to fit it in your pocket? The backpack charm will release in January 2022 with a retail price of $9.99 each.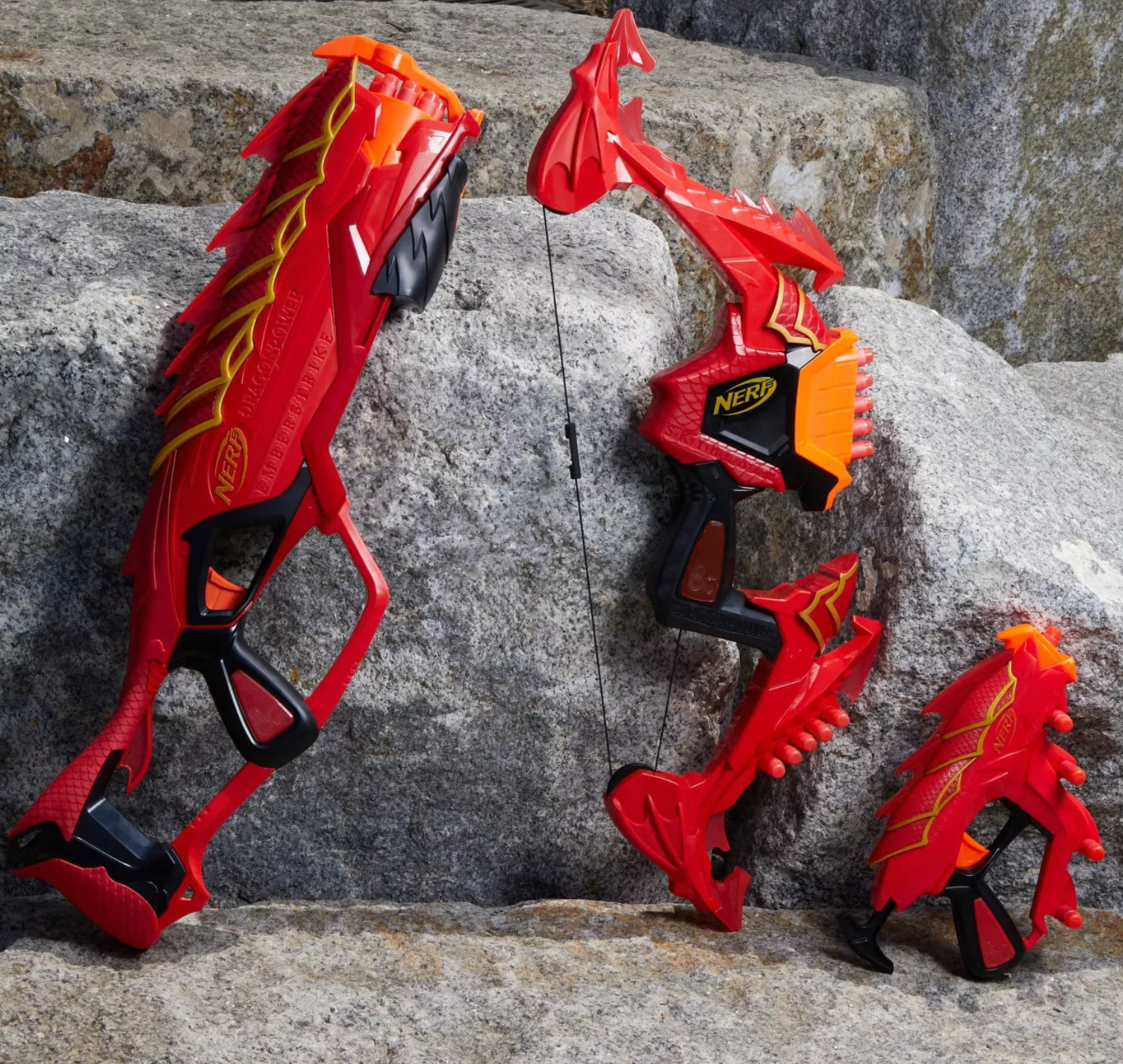 If you want more
Dungeons & Dragons
toys, Target and NERF have announced the DragonPower line of NERF weapons. The line includes
the Fireshot Dart Pistol for $10.99
,
the Skyblaze Dart Bow for $20.99
(which doesn't actually work like the old NERF bows bur rather uses the bowstring as a trigger to fire a normal sized NERF dart), and the rotating barrel
Emerstrike Blaster for $31.49
. From the product description of the Skyblase Dart Bow:
Blaze into amazing adventures with Nerf DragonPower blasters, and imagine yourself in a world where power is everything, and dragons are the most powerful beings of all! Nerf DragonPower blasters are inspired by the Dungeons and Dragons role-playing game and feature dramatic designs that capture the look of dragons. Launch into action with this bow that blazes with a fiery red color and is lavishing decorated with awesome spikes and dragon scale details. The Skyblaze bow fires Nerf foam darts and features real bow action. Load 1 dart into the bow, take aim at your opponent, then pull back the string and release it to send the dart flying through the air. It includes 10 Official Nerf Elite darts and has onboard 5-dart storage so you can reload as you play. Eyewear recommended (not included). No batteries required.
These Target-exclusives are available in stores and online now.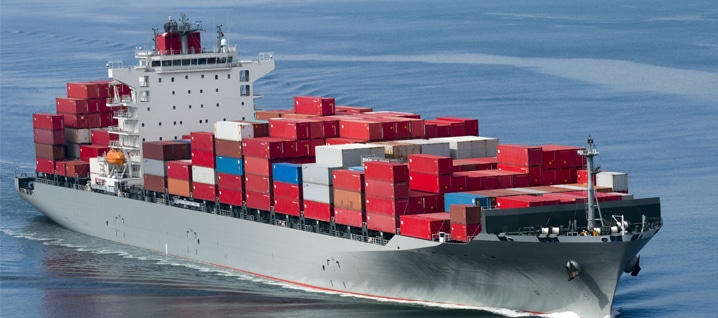 Steve Jackson Games posted an update to their website discussing the ongoing issues in the industry with shipping titled "Freight: An Extinction Level Event"
. The first five words pretty much sum up the situation, "Global shipping is a nightmare." While Phil Reed says that Steve Jackson Games is insulated somewhat from the concerns due to their line of evergreen products, he points out that many game companies will face serious financial damage this Christmas holiday season. Freight shipping costs are currently more than three times their normal price with backlogs to reserve a spot on ships in many cases, which also increases costs for publishers as they must pay to warehouse product until it can be shipped. This crisis means that many game companies may be forced to close if the situation doesn't improve soon. Reed closes the post by offering advice for those hoping to help out their favorite small companies (and let's be honest, on an economic scale, pretty much every roleplaying game company is "small"):
If you have a small game publisher or two who you want to see survive to create new games, please visit your favorite local game store* today and buy a game or two. The publishers and retailers will appreciate the show of support.

* And yes, we mean visit a physical store. Because as bad as things are for the small publishers, several of the small game stores are also facing tough times and can use your support if they're going to be here next year.
So Humble Bundle is after the wallets of tabletop gamers right now with three bundles up right now.
The newest is Mutant Chronicles featuring the core rulebook for the Mutant Chronicles roleplaying game in both 2d20 System and Savage Worlds rules
plus a collection of sourcebooks, campaign books, and more including files for printing your own 3D miniatures for the setting. This bundle benefits the NAACP Legal Defense Fund and runs until Thursday, September 2.
There's also the 13th Age Treasures! Maps! Adventures! Bundle featuring an entire library of books
for the fantasy roleplaying game from Pelgrane Press. This bundle benefits Oceana (supporting the reduction of plastic pollution) and runs until Thursday, August 19. And there's
the Starfinder bundle from Paizo featuring the core rules, setting books, adventure paths, sourcebooks, and flipmaps for the Starfidner game
and has the option for two physical products – the
Starfinder Beginner Box
and the hardcover of
Starfinder Pact Worlds
– for just the additional cost of shipping. This bundle benefits Comic Books for Kids! and runs until Thursday, August 19. And if that's not enough, there's also a comic book bundle
of Judge Dredd digital comics and graphic novels for those looking to catch up for their Judge Dredd & The Worlds of 2000 AD games
and
a bundle of strategy games including BattleTech from Harebrained Schemes
based on the tabletop wargame and developed with the setting's original creators.
That's all from me for this week! Don't forget
to support our Patreon
to bring you more gaming news content. If you have any news to submit, email us at
news@enpublishingrpg.com
, and you can get
more discussion of the week's news on Morrus' Unofficial Tabletop RPG Talk
every week. You can
follow me on Twitch to get notifications when I go live,
subscribe to Gamer's Tavern on YouTube for videos on gaming history, RPG reviews, and gaming Let's Plays
, or you can listen to
the archives of the Gamer's Tavern podcast
. Until next time, may all your hits be crits!
Note: Links to Amazon, Humble Store, Humble Bundle, and/or DriveThru may contain affiliate links with the proceeds going to the author of this column.
Last edited: