Hello everyone, Darryl here with this week's gaming news! New D&D products, new Pathfinder products, Wil Wheaton sues Geek & Sundry, big license announcement from Green Ronin, Gen Con convention growth, and a lot, lot more!

EN World got a major update this week, which would be why this column has two week's worth of news
. Which is probably obvious as you're on the site right now reading this. This isn't just a cosmetic change as the underlying framework of the site is all new as well. There are still a few lingering issues like downloads and reviews still waiting to import to the new system, but things should mostly be working at this point. If you run into issues,
there's a Meta Forum set up to report bugs and other problems
, so be sure to check there to see if anyone else is having the same issue you are.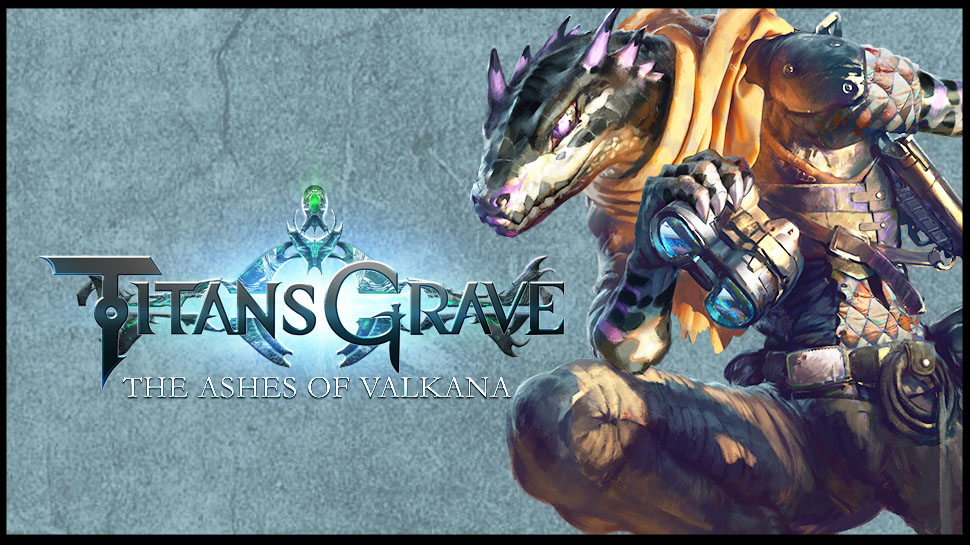 Wil Wheaton filed a lawsuit against Geek & Sundry and its parent company Legendary Entertainment over unpaid royalties from his actual-play YouTube series Titansgrave: The Ashes of Valkana
. The lawsuit states that the multibillion-dollar entertainment conglomerate breached the contract he had with the company in multiple ways, including withholding the 50% of net profits due to him through the series and that he have meaningful input on any licensing deals. The latter has been a long-time contention between Wheaton and Geek & Sundry as both
Titansgrave
and
Tabletop
were licensed to Sinclair Broadcast Group, a massive media conglomerate focusing on local affiliate networks.
The heavily-conservative leaning Sinclair made the news in 2018 after forcing their news anchors to read specific, highly-political statements on the air as if they were their own editorials
. Other distribution deals were signed without Wheaton's input, including deals with Disney-owned Hulu and ViacomCBS-owned PlutoTV. Wheaton also previously expressed displeasure on social media that Geek & Sundry did not consult him on premiering the third season of
Tabletop
on their now-defunct premium streaming service Alpha, with episodes being uploaded to YouTube haphazardly and with no promotion afterward. Those posts are no longer available due to Wheaton's withdrawal from Twitter and some other social media outlets. The lawsuit seeks at least $100,000 and requests a full audit of Geek & Sundry's books.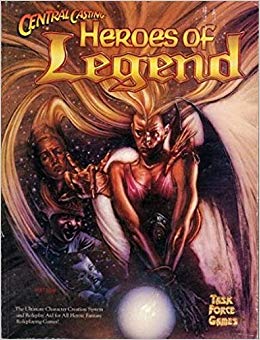 Wizards of the Coast is also in hot water after fans noticed that several parts of Xanathar's Guide to Everything appear to be plagiarized from the classic sourcebook Central Casting Heroes of Legend by Jennell Jaquays
. The Imgur post shows multiple screenshots from random tables for character creation and background generation that appear to be lifted wholesale from the 1988 sourcebook with the only change made is the entries in the tables were slightly rearranged (though some entries were not changed that much, such as the Place of Birth and Exotic Birth Location tables). Wizards of the Coast has not responded to requests for comment and has not made any public statement on the issue. Jaquays made a public statement via Facebook assuring fans that she is aware of the issue and has contacted Wizards of the Coast to seek an amicable resolution, asking for people to "please tone down any angry villager responses".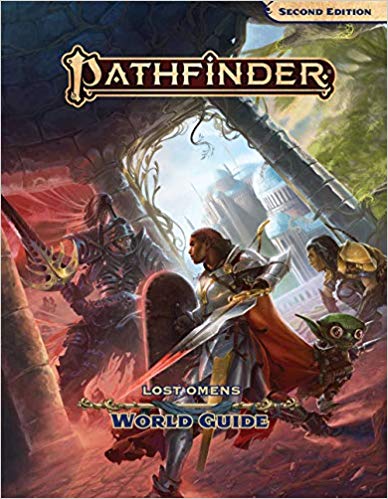 At Gen Con, Paizo announced their release plans for Pathfinder 2nd Edition through to next Gen Con in 2020
. The
Pathfinder Gamemastery Guide
will come out in January 2020 with a retail price of $44.99
and include new rules subsystems, advice for gamemasters in creating their own challenges, extensive NPC stat blocks, and more optional rules to customize the core
Pathfinder
systems. The
Pathfinder Bestiary 2
is due in Spring of 2020 with a retail price of $44.99, featuring more than 300 new monsters including new monsters for summoning for every spell level. The
Advanced Player's Guide
is due at Gen Con 2020 with a retail price of $44.99 and will have four new classes (Investigator, Oracle, Swashbuckler, and Witch), ten new ancestry options (aasimar, catfolk, changeling, duskwalker, dhampir, kobold, orc, ratfolk, tiefling, and tengu), sixty new archetypes available to almost all classes, and the new spells, feats, and more that you would expect.
For campaign settings and adventures, there is
the Lost Omens World Guide due out this August 28 with a retail price of $36.99
that overviews the Inner Sea regions with new backgrounds an an archetype for each class;
the Lost Omens Character Guide this October for $34.99
with three new ancestries (hobgoblin, leshy, and lizardfolk), five factions with archetypes, new heritage and ancestry feats for every Core Book ancestry, and templates to make faction-specific monsters; the
Lost Omens Gods & Magic
in January 2020 for $34.99 detailing the gods of the Age of Lost Omens with hundreds of deities along with new domains, feats, and spells; and
Absalom: City of Lost Omens
due out for Gen Con 2020 with price to be determined which goes into great detail describing the city of Absalom.
If you're looking for adventures, Paizo announced the next two adventure paths.
Extinction Curse
puts the players in the role of a circus troupe and will run from January to June 2020 with 96-page softcovers retailing for $24.99 each.
Agents of Edgewatch
(described as "CSI Absalom") has a party made of City Watch members who must solve a series of bizarre crimes during a celebration of the re-opening of the Precipice District, running from July to December 2020 with each book retailing for $24.99. There's also another stand-alone adventure listed as an "enormous dungeon crawl" for levels 1 to 7 called
The Dead God's Hand
due out in February 2020 for $34.99.
And the accessories. The Critical Hit Deck is due September 2019 for $12.99, the Critical Fumble Deck in October 2019 for $12.99, the Pathfinder Bestiary Pawn Box in November 2019 for $49.99 (and will have more than 400 individual cardboard stand-up pawns), and the Pathfinder Bestiary Battle Cards (more than 400 quick-reference cards of stat blocks for every monster in the Bestiary) in December 2019 for $59.99. There will also be several sets of flip maps released over the coming year, though only the Absalom: City of Lost Omens is listed with a release date of August 2020 ("the largest urban map Paizo has ever made) along with a set for
The Dead God's Hand
to be released alongside the adventure for $24.99, though it will be likely that map sets for the adventure paths will also be released.
Additionally, Paizo has released the Pathfinder 2nd Edition Conversion Guide to help players transfer their 1st Edition characters into the new edition available for free
.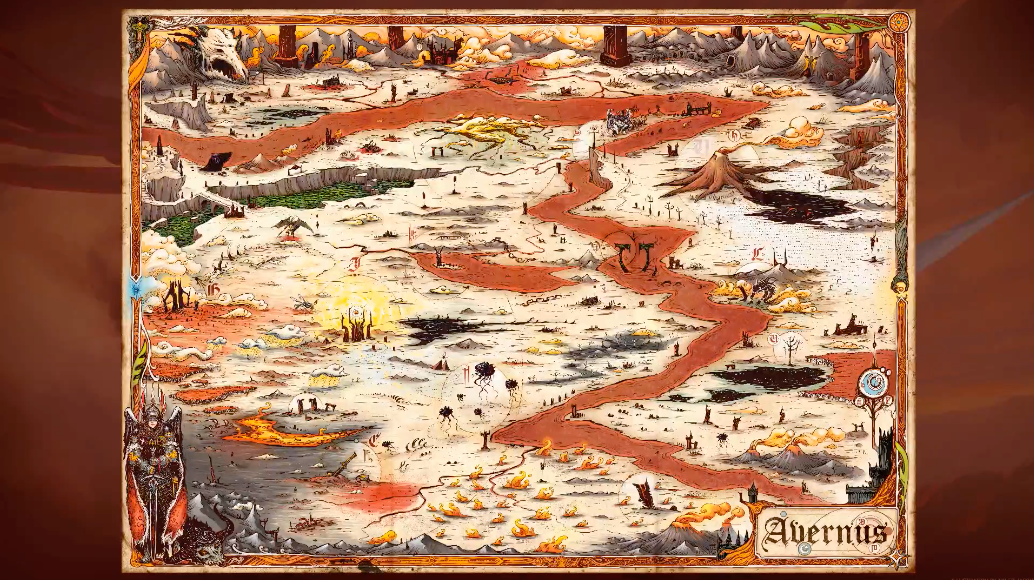 Wizards of the Coast previewed the map of Avernus during their Spoilers & Swag live stream
. The map was created backward from the normal process, as the cartographer Jared Blando was reportedly given general guidelines for what Avernus was and was allowed to create features as he pleased with designers naming them after the map was complete. The map is available to the player characters in-universe as a map by a cartographer who "lost his mind", noting that things like relative positions and distance don't exactly mean anything in the alternate plane. The link above also includes several art pieces of different locations and residents of Avernus.
Goodman Games announced the next module due for their "Revisited" series, B4: The Lost City by Tom Moldvay
. Like previous volumes, this book will include a reprint of the original module as well as a 5th Edition conversion complete with new material. Fans of the original
B4: The Lost City
will remember that many areas of the city were intentionally left blank to allow dungeonmasters to flesh out the area to suit their own campaigns. Goodman Games has stated that in the Fifth Edition version, they'll be filling in those areas and expanding on the city so it is potentially ready for a full campaign setting. There's no price announced yet, but the conversion will be done by Chris Doyle and Tim Wadzinski with a target release date of June 2020.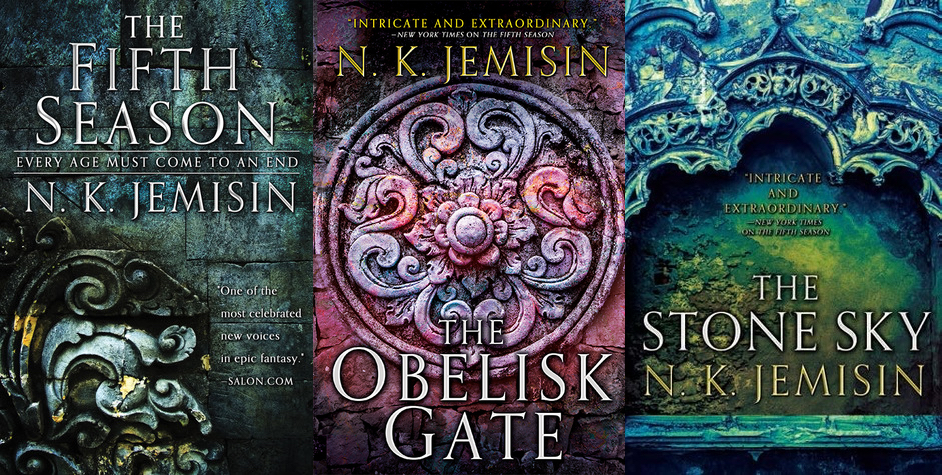 Green Ronin announced at Gen Con they obtained the license to N.K. Jemisin's Broken Earth Trilogy
.
The Hugo Award-winning trilogy
(as in each novel in the trilogy won a Hugo Award, the first time that ever happened
) takes place on a planet with a single supercontinent called Stillness that experiences a cataclysmic event of climate change every few centuries. "The world building in the Broken Earth Trilogy is incredible and ripe with roleplaying possibilities," said Green Ronin president Chris Pramas. "More than that, the books are searingly relevant to the current state of our world and we hope the game gives people the opportunity to explore the issues and themes the novels handle so deftly." The game will be developed by Tanya DePass and Joseph D. Carriker with a planned release in the fall of 2020.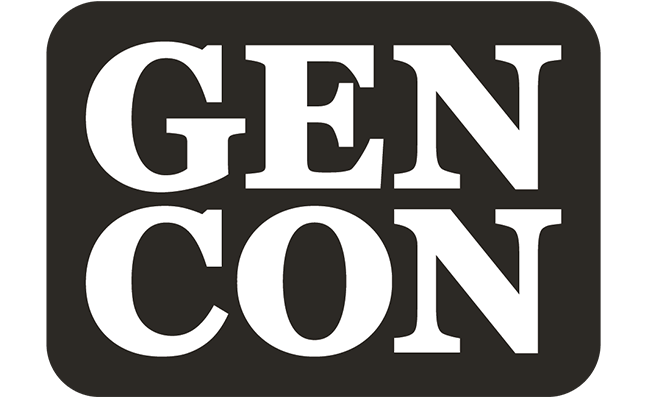 Gen Con announced this year's convention had almost 70,000 unique attendees marking a 12% growth over 2018
. Turnstile figures have not been released, but last year was over 200,000 ("turnstiles" is counting per attendee per day, so if a person has a four-day pass and attends all four days, they're counted as 4 turnstiles, as opposed to unique attendees where each person only counts as one attendee whether they attend only one day or all four). This makes Gen Con still the undisputed largest tabletop gaming convention, though second-place Essen Spiel isn't until October and their turnstile attendance in 2018 was only 174,000 (Essen Spiel does not release unique attendee information). UK Games Expo 2019 holds the third place with 25,704 unique attendees and 45,097 turnstiles, and Origins Game Fair is in fourth with 18,648 unique attendees and 71,237 turnstiles. It's estimated that PAX Unplugged is the fifth largest tabletop gaming convention, but they do not release any attendee information to the public to verify that status.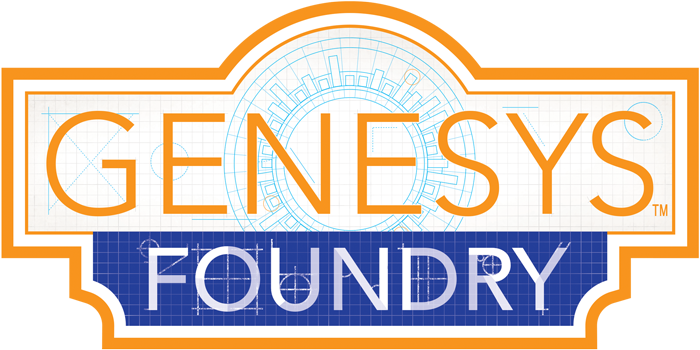 Fantasy Flight Games announced the launch of The Genesys Foundry, a hub for user-generated content hosted on DriveThruTPG for the Genesys Roleplaying System
. While the Genesys System does power most of the tabletop roleplaying games from Fantasy Flight, creators don't get to play in the
Star Wars
sandbox unless they file all the serial numbers off. However, creators are free to use the Terrinoth fantasy setting or the Android/Shadow of the Beanstalk settings or create their own settings (with specific language stating that
creators retain all intellectual property rights to those settings
). There is one caveat to the Android setting, you cannot reference "Netrunner" (as that name is part of a license with R. Talsorian Games for
Cyberpunk 2020
which expired last year as the
Android: Netrunner
living card game was based on a Wizards of the Coast-designed CCG
Netrunner
based on the
Cyberpunk
property…intellectual property rights are complicated).
The Genesys Foundry already has over twenty items including adventures, character options, new settings, art packs, and more
.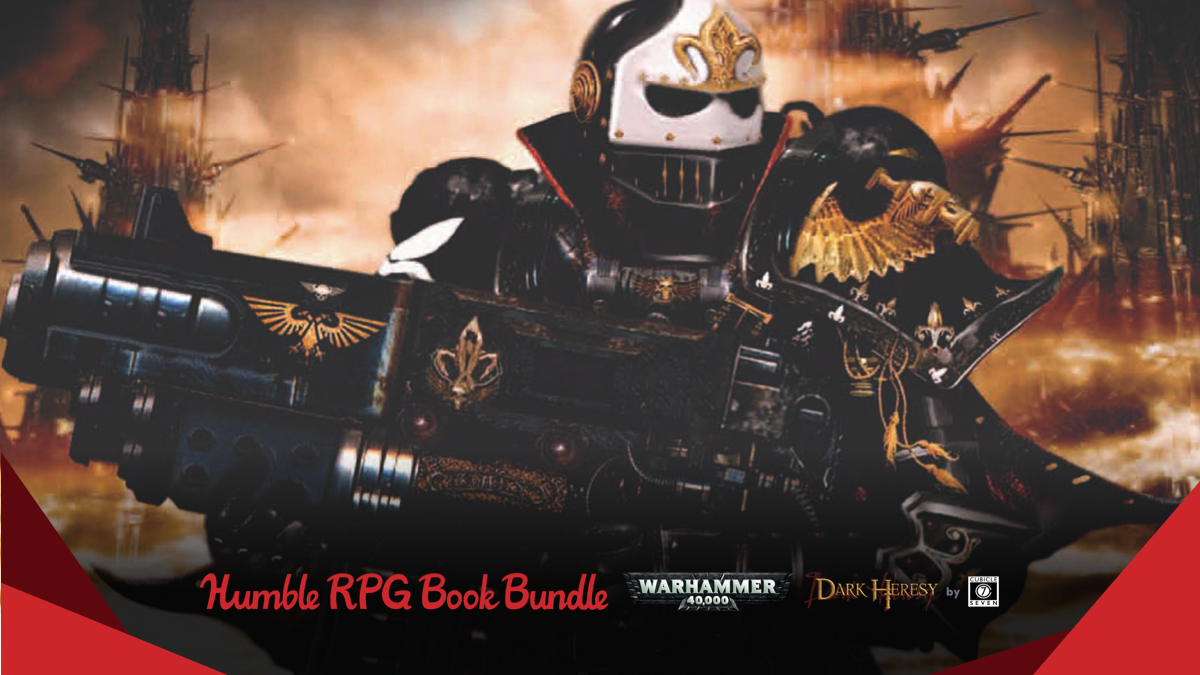 Cubicle 7 has teamed with Humble Bundle for the Warhammer 40,000 Dark Heresy Bundle featuring twenty-six DRM-free ebooks for the Dark Heresy roleplaying game system
. Even the $1 level gives you the
Dark Heresy Core Rulebook
and three adventures to get you going right away, with further tiers at $8, $15, and $18 to give you a complete library for the
Dark Heresy
game with a total value of more than $450. This bundle benefits Doctors Without Borders and runs until Wednesday, August 28.

BattleTech Clan Invasion
is approaching $2,000,000 in its final days
. This Kickstarter from Catalyst Game Labs for the classic wargame
BattleTech
brings not only the Clans into the game with high-quality plastic miniatures, but also several of the Unseen mechs of the Inner Sphere following a successful defense of the design rights against Harmony Gold (
which you can hear all about in my video on BattleTech's various legal struggles over the decades
). A $20 pledge gets you the updated
BattleTech Beginner Box
, a $50 pledge gets you the
Clan Invasion Boxed Set
, the $95 level adds on two Star or Lance packs, and many more options available for the iconic stompy-giant-robot tabletop game. If this Kickstarter hadn't funded with $1.9 million I'd be worried, but yes, this Kickstarter will fund and probably make it onto top most successful Kickstarter game lists when it closes on Saturday, August 17.
This game is called HOPE. While this is a post-apocalyptic game
, it doesn't look like the title is ironic as the game is about rebuilding after a nuclear apocalypse and surviving the hazards of the world. In fact, the main focus of the game is to build up your settlement of Hope to act as a safe haven for the citizens of the wasteland. You can get the PDF for $5 or an at-cost print copy for $10, with a few high-tier collectible pledge levels as well. This project is fully funded and runs until Thursday, August 29.
Skirmisher Publishing is looking to update the City Builder: A Guide to Designing Communities
,
their system-agnostic sourcebook for building and managing towns, villages, cities, castles, keeps, and more. If you don't know who Skirmisher Publishing is, they're one of the most prolific third-party content publishers out there with hundreds of books expanding content and building their own systems and rules. This new edition of their most popular product is a ground-up rebuild with fully revised text, modernized layout, new and upgraded art, and brand-new content. The PDF is available for a $20 pledge and the hardcover added on for $36. This Kickstarter is fully funded and working through their stretch goals until Wednesday, September 9.
That's all from me for this week! Don't forget
to support our Patreon
to bring you more gaming news content. If you have any news to submit, email us at
news@enworldnews.com
, and you can get
more discussion of the week's news on Morrus' Unofficial Tabletop RPG Talk
every week. You can
follow me on Twitch where I'll continue streaming A Tale of Two Wastelands, a full conversion mod that merges Fallout 3 and Fallout New Vegas into a single game
,
subscribe to Gamer's Tavern on YouTube for videos on gaming history, RPG reviews, and gaming Let's Plays
, or you can listen to
the archives of the Gamer's Tavern podcast
. Until next time, may all your hits be crits!
Note: Links to Amazon, Humble Store, Humble Bundle, and/or DriveThru may contain affiliate links with the proceeds going to the author of this column.