Hello everyone, Darryl here with this week's gaming news!
Baldur's Gate III
Early Access details announced,
Pathfinder Kingmaker
on consoles, UK Games Expo this weekend, lots of new
Dungeons & Dragons
and
Pathfinder
minis announced,
Critical Role
Funko Pops, and more!
Don't forget, you can get all the week's gaming news at
Morrus' Unofficial Tabletop RPG Talk
! This week, Morrus and Peter are joined by Keith Baker to talk about Exploring Eberron!
In case you missed it elsewhere on EN World this week: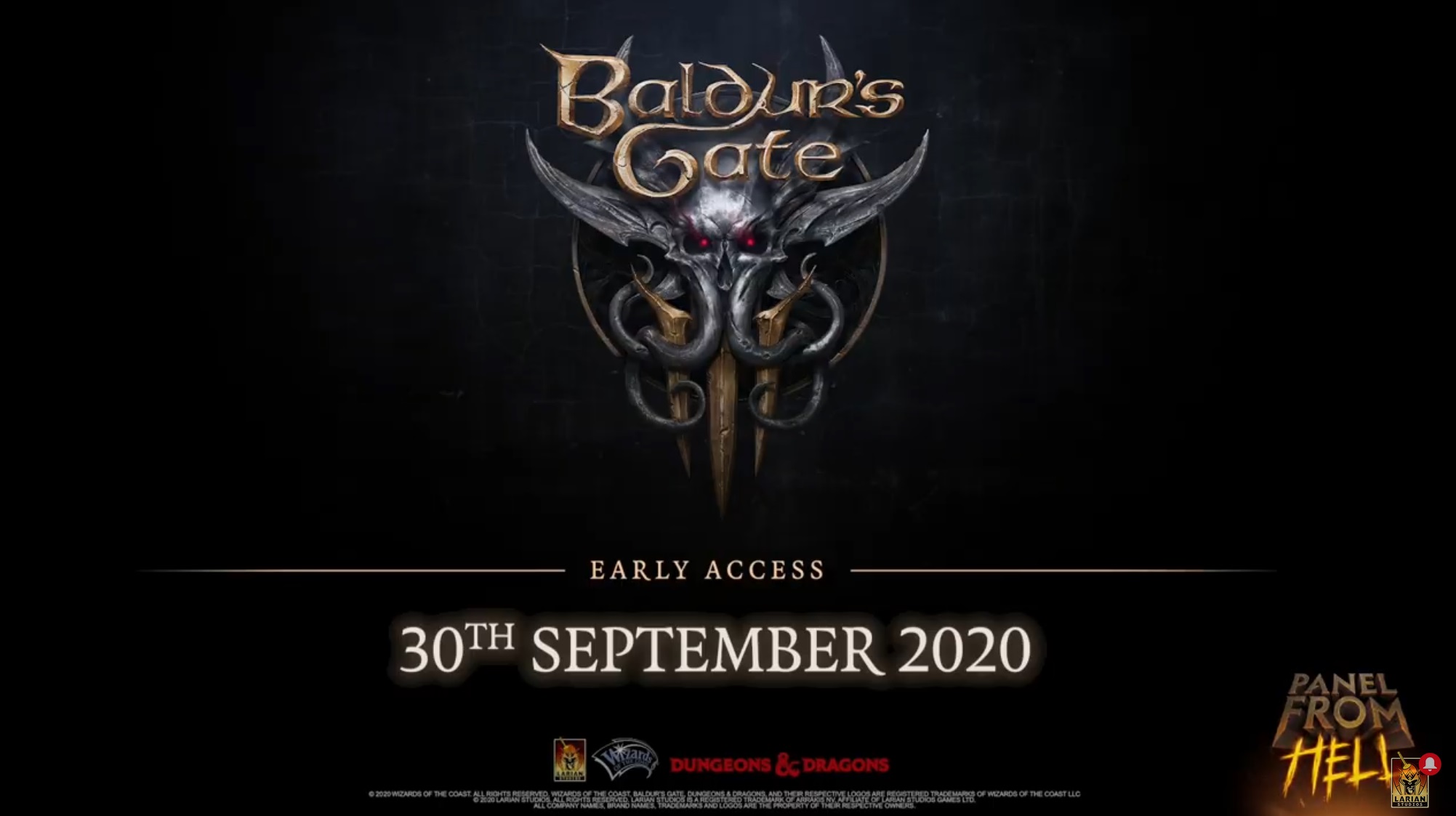 The big announcement stream happened this week and it's official, the Baldur's Gate III early access will start on September 30
. The game's first act will be available on Steam for PC on September 30 and looks to be pretty expansive for just being the first third of the game. Six characters will be available at launch: Asterion (Elf/Vampire Rogue), Gale (Human Wizard), Lae'zel (Githyanki Warrior), Shadowheart (Half-Elf Cleric), and Wyll (Human Warlock). There's also some information about what all will be included, such as a total of 80 possible combat encounters, over 45,000 lines of recorded dialogue, almost 600 individual characters, and 146 possible actions. If that seems like a lot of actions to choose from, some of them will be context-based such as shooting down a chandelier onto enemies (though there is a chance you could hit your own party by mistake). And you can also avoid many of those combat encounters by attempting skill checks or other actions, all implemented in a way that echoes the feel of playing D&D at the tabletop. Of course, it wouldn't feel like playing at the tabletop without friends, so the early access will also include four-player co-op. Larian Studios stated this is just the launch content and more will be added as the Early Access beta period continues.
The minimum system specifications were also announced, which are surprisingly low for a title this big at an i5-4690 or AMD FX 4350 processor, 8GB RAM, and a GX780 or R9 280X graphics card and reasonable recommended specs with an i7 4770k or Ryzen 5 1500X processor, 16GB RAM, and a GTX 1060 or RX580 graphics card (for those who don't know PC hardware, the recommended specs were considered "high end" about five years ago).
The early access is only available through Steam for PC
, though the final release game will also be available on Google Stadia. No price has been announced at this time.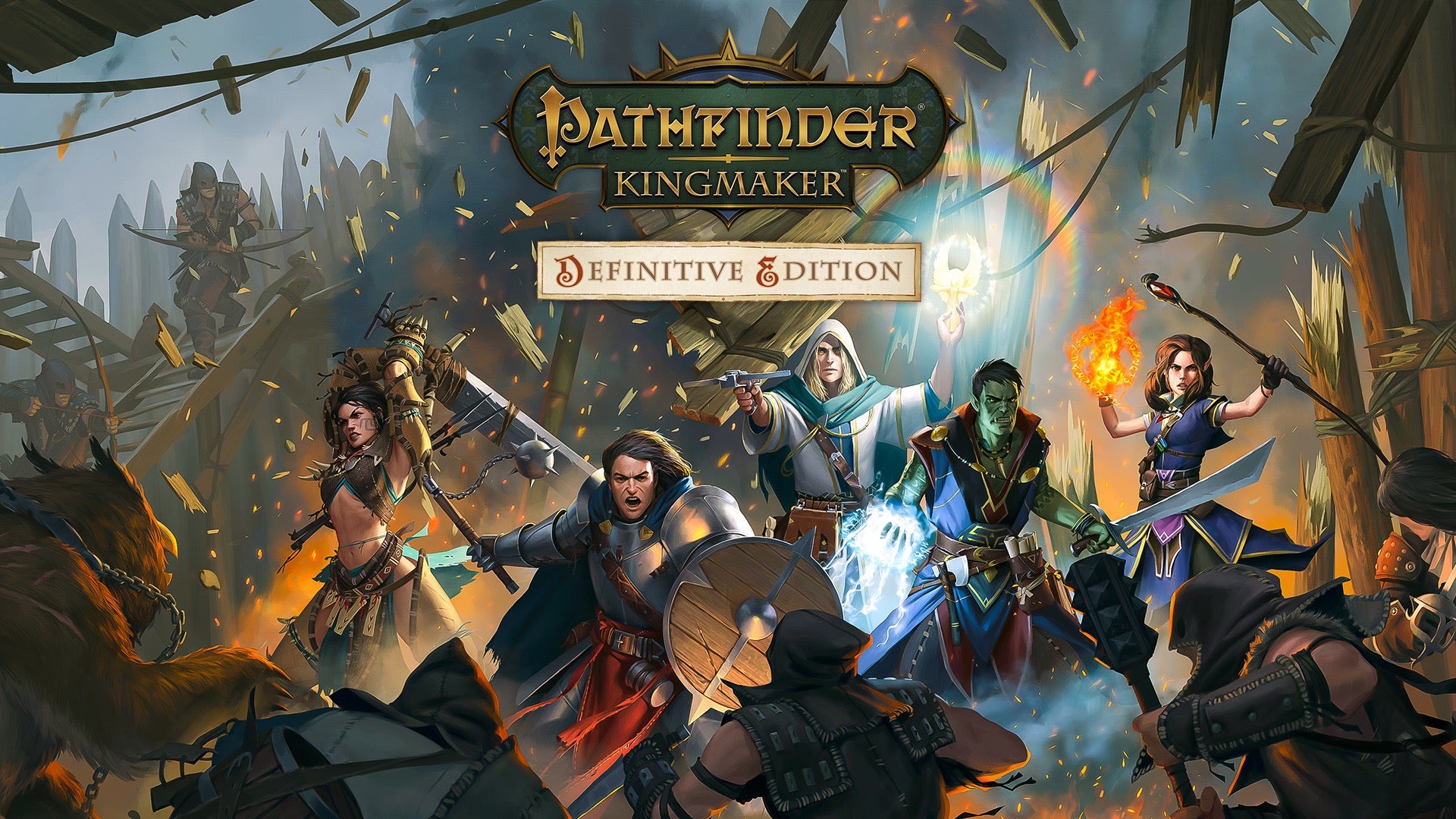 That's not the only fantasy RPG video game news, as Pathfinder Kingmaker: Definitive Edition launched for the Xbox One and PlayStation 4 consoles this week
. This version of the game features all six previously-released DLCs for
Pathfinder Kingmaker.
It also features a new turn-based play mode so you can choose between the original's real-time-with-pause combat or a more tabletop-traditional turn-based combat with no mods required. If you already own the game on PC, the turn-based mode will be added via a free patch in the near future. The game is available for download now via the Xbox and PlayStation online stores
and in physical copies at game retailers with an MSRP of $49.99
.

Green Ronin announced Sword Chronicles, a new fantasy roleplaying game. Sort of.
The system for
Sword Chronicles
is the same one Green Ronin used for the
A Song of Ice and Fire
roleplaying game based on the book series of the same name by George RR Martin starting with
Game of Thrones
.
Sword Chronicles
is a settingless RPG system focused on political intrigue and conflict with rules for creating your own noble house as well as your character. The rules have also been updated to include more traditional fantasy species, new rules for intrigue, a new magic system, and an overhaul of the combat system. While the rules don't require a specific setting, the book does include one called "The Shattered Era" if you want to hit the ground running with your campaign.
The 209 page PDF is available on DriveThruRPG for $19.99
as well as on Green Ronin's webstore.

UK Games Expo's online convention Virtually Expo takes place this weekend
. The in-person convention was originally scheduled to take place in May before a postponement due to the pandemic and finally moved online. Participation requires registering an account on the UK Games Expo website and most events are free, some games will require a fee and you can donate to help support the event. EN Publishing has two panels on Saturday, the RPG Publishing Live Q&A at 11:00 AM BST (6:00 AM Eastern) and the 2000AD RPG Q&A at 3:00 PM BST (10:00 AM Eastern) broadcast
live on the EN Publishing Twitch channel
(which I just learned we have) and on
the Judge Dredd & The Worlds of 2000AD Facebook Page
.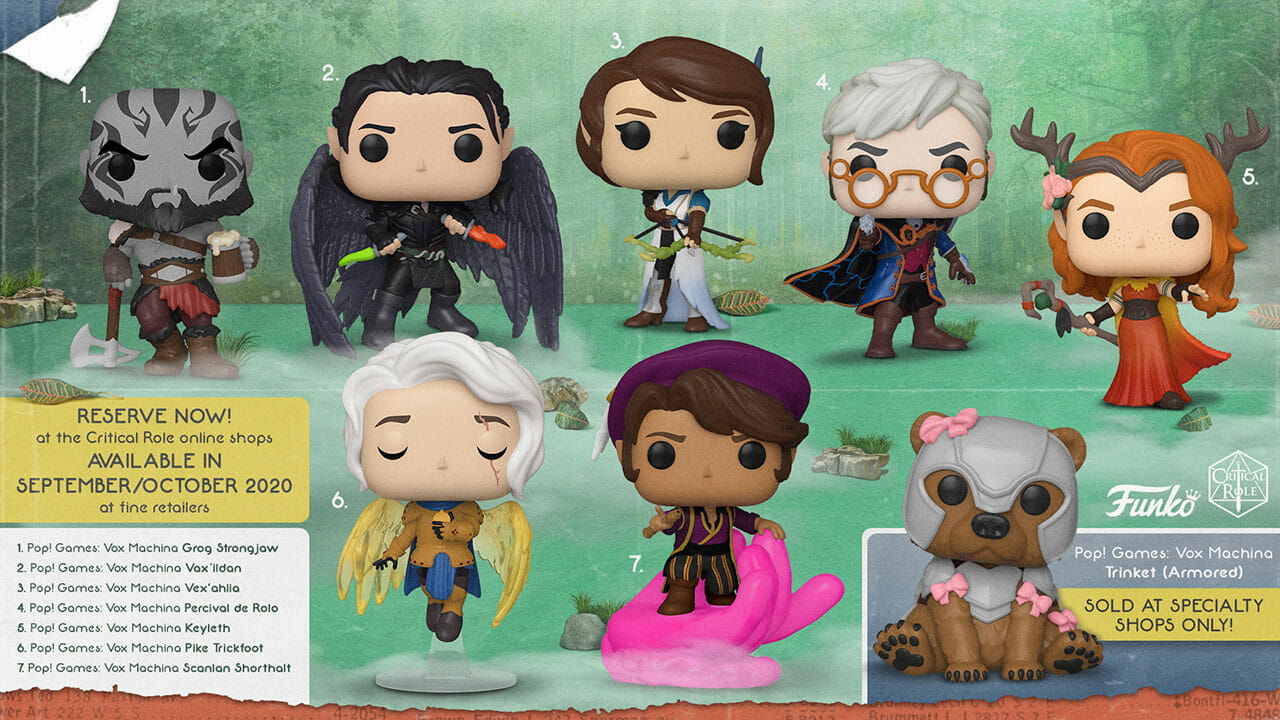 A whole lot of minis news this week.
Strata Miniatures announced a line of four miniatures in combat wheelchairs
, inspired by the discussion surrounding
Sara Thompson's combat wheelchair rules for 5e
. The set features four miniatures (human druid, elf rogue, teifling cleric, and dwarf barbarian) and are available in metal or resin for £15 each or as 3D printer files for home printing for £5 each.
Can't bring up fantasy miniatures without mentioning WizKids and…frankly they announced a lot this week.
The Pathfinder Battles Deep Cuts pre-primed and unpainted minis
will get a Male Human Rogue, Male Elf Fighter, Male Goblin Rogue, Female Goblin Rogue, and Male Goblin Fighter for $4.99 each and huge Fire Elemental Lord and Air Element Lord minis for $14.99.
The Dungeons & Dragons Nolzur's Marvelous Miniatures line of pre-primed and unpainted minis
will get 14 new character minis including a three multiclassed minis (Female Warlock/Sorcerer, Male Fighter/Wizard, and Male Cleric/Wizard) for $4.99 each as well as eight monster minis of the Banderhobb, Ankheg, Djinni, Efreeti, Giant Constrictor Snake and Eidolon Possessed Sacred Statue for $7.99 and the Froghemoth and Goristro for $14.99 each.
The Magic: The Gathering Deep Cuts pre-primed and unpainted miniatures for the D&D/M:TG crossover settings
features the monster minis Vampire Lacerator & Vampire Hexmage for $4.99, Ozebat Ghost Council for $8.99, and for $14.99 each Isperia Law Incarnate, Borborygmos (Cyclops), and Rakdos Lord of Riots (Demon) plus the character minis for Stoneforge Mystic & Kor Hookmaster, Coralhelm Commander & Halimar Wavewatch merfolk, Goblin Guide & Goblin Bushwhacker goblins, and Joraga Warcaller & Joraga Treespeaker elves in two-packs as well as Aurelia, Exemplar of Justice angel on its own for $4.99 per pack. Finally,
a not-licensed-for-any-specific-game set of miniatures for Deep Cuts: Vikings
features a Viking village with 29 pre-primed and unpainted minis of both characters and terrain for $29.99. All of the WizKids releases are due this November.
While not technically minis, it still seems fitting to say that Funko Pop announced a line of
Critical Role
miniatures based on the Vox Machina campaign. Vex, Vax, Scanlan, Pike, Percival, Kayleth, and Grog will all be getting the Funko Pop treatment in late September or early October (Trinket will be an in-store exclusive). The bad news, however, is that
pre-order reservations on the Critical Role store sold out almost immediately
so your only chance to get them will be through retail outlets.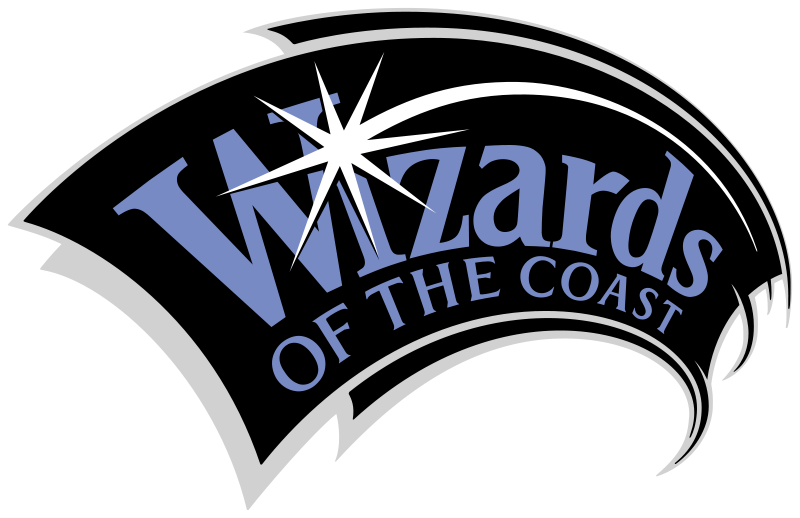 Two big staffing announcements came out this week for Wizards of the Coast. Do you want to be the Vice President of Dungeons & Dragons?
Yes, that's the actual job title
. The role is an executive-level position leading the D&D brand across all media (though the tabletop RPG is given more focus in the job listing) and requires 10+ years of business, marketing, or product management experience. And going in the other direction,
designer Kate Welch announced on Twitter she is no longer employed by Wizards of the Coast
. "today was my last day at Wizards of the Coast. I was lucky enough to work there for the better part of three years, working with some of the smartest and coolest folks in the biz. not yet sure what comes next, but I'm excited for the future. all your good vibes are welcome." ending with a crossed-fingers emoji.
The queer-themed vampire adventure Curse of Hearts is once again available for purchase
. The adventure was the center of a controversy over censorship in late June and early July when it was removed from the DMs Guild for explicit content. However, the adventure is still not available on DMs Guild but is on the UK-based website Proud Geek, whose tagline is "Queer Films, Books and Comics".
Designer Oliver Clegg previously declined an opportunity to re-list the product on DMs Guild
on a temporary basis following the DMs Guild's promise to overhaul their content guidelines to be more clear and fair with regards to risqué or suggestive content in order to wait for those guidelines to be completed.
While the DM's Guild stated that progress is continuing on the revision the DM's Guild guidelines
with a final draft sent to Wizards of the Coast for approval,
Clegg was not consulted on these guidelines, saying on Twitter
"It's nice to hear the new content guidelines are underway! That's a good thing. As the wronged party who risked a lot bringing the issue of homophobic bias in art censorship to the attention of the guild, it would have been nice to be involved, but it's an overall win."
Curse of Hearts
is available at its new home with its explicit content tag in digital format for £6 and has already sold out of two print runs for physical staple-bound copies at £10.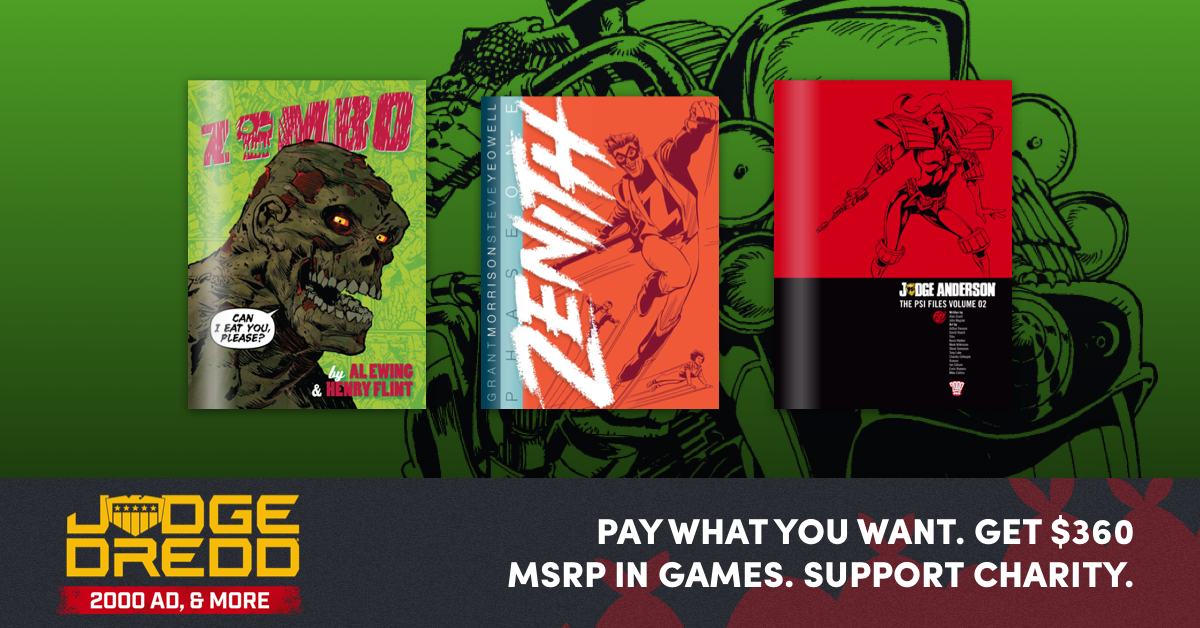 Stop right there, perp!
Are you telling me you didn't already know about the Judge Dredd, 2000AD, and More bundle from Rebellion and Humble Bundle
? You can get all of Judge Dredd's exploits unedited and uncensored from the very beginning all the way to The Apocalypse War, plus stories from Halo Jones, Absalom, Slaine, Judge Anderson: Psi Division, and more including the Best of Future Shocks one-shots from writers like Grant Morrison, Neil Gaiman, Steve Dillon, and some of the best comics has to offer. This bundle runs until Wednesday, August 9.
If you've got a 3D printer and are looking for fantasy models, Humble Bundle has a bundle with 185 monsters, heroes, NPCs, terrain, accessories, and more
. Fences, walls, forges, tables, chairs, thrones, crypts, carts, bugs, orcs, ogres, goblins, demons, and more all ready for printing. This bundle benefits Cancer Research UK and Make-a-Wish and runs until Wednesday, August 9.
There's also many other creative bundles on Humble right now too, whether you want
instructional books to learn how to draw comics and manga
,
learn how to design your own video games in Unity or Unreal 4
,
get software to create your own music and edit videos or start your own podcast
, or
learn how to start your own Twitch or YouTube channel or your own podcast plus tips for marketing on social media and becoming an "influencer"
.
That's all from me for this week! Don't forget
to support our Patreon
to bring you more gaming news content. If you have any news to submit, email us at
news@enworldnews.com
, and you can get
more discussion of the week's news on Morrus' Unofficial Tabletop RPG Talk
every week. You can
follow me on Twitch where I'll stream next week unless the hurricane gets me,
subscribe to Gamer's Tavern on YouTube for videos on gaming history, RPG reviews, and gaming Let's Plays
, or you can listen to
the archives of the Gamer's Tavern podcast
. Until next time, may all your hits be crits!
Note: Links to Amazon, Humble Store, Humble Bundle, and/or DriveThru may contain affiliate links with the proceeds going to the author of this column.