The
combat wheelchair
rules designed by
Sara Thompson
now have miniatures! And part of the proceeds go to charity.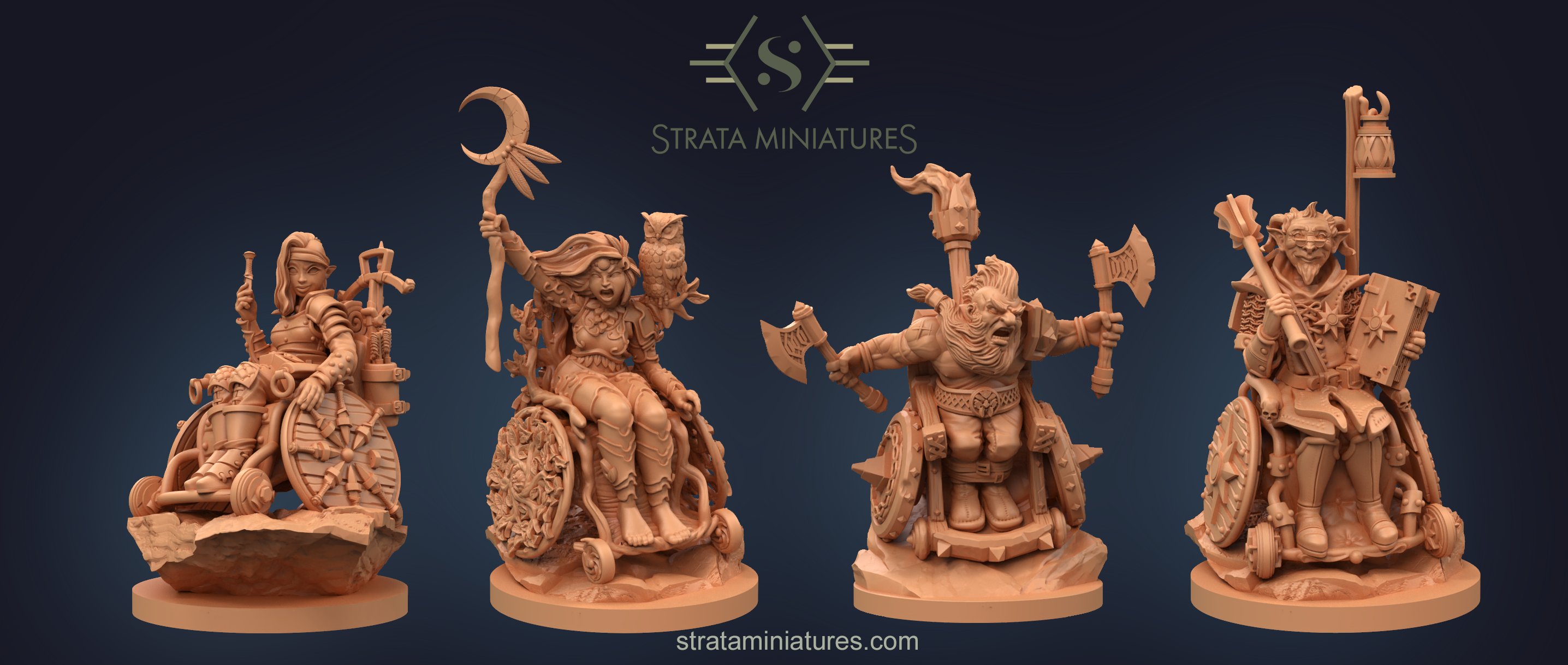 The minis were designed by Russ Charles, who sculpted minis for
Cats & Catacombs
,
Dungeons & Doggies
, and others. There are four miniatures, each in a combat wheelchair -- human druid, tiffing cleric, dwarf barbarians and elf rogue. They're being produced by
Strata Miniatures
, and you can get physical metal or resin minis, or you can get 3D printer files.
A quarter of the proceeds go to the charity
Ehlers-Danlos Support UK
. So you can get something awesome and do something good at the same time!