Hello everyone, Darryl here with this week's gaming news! New D&D book announced, big
Dungeons & Dragons
streaming event announced for September, a preview of the new
Warhammer 40K: Wrath & Glory
sourcebook, and more!
Don't forget you can get all the week's gaming news with
Morrus' Unofficial Tabletop RPG Talk!
This week, Morrus and Peter are joined by Richard August to talk about
Epic Encounters
!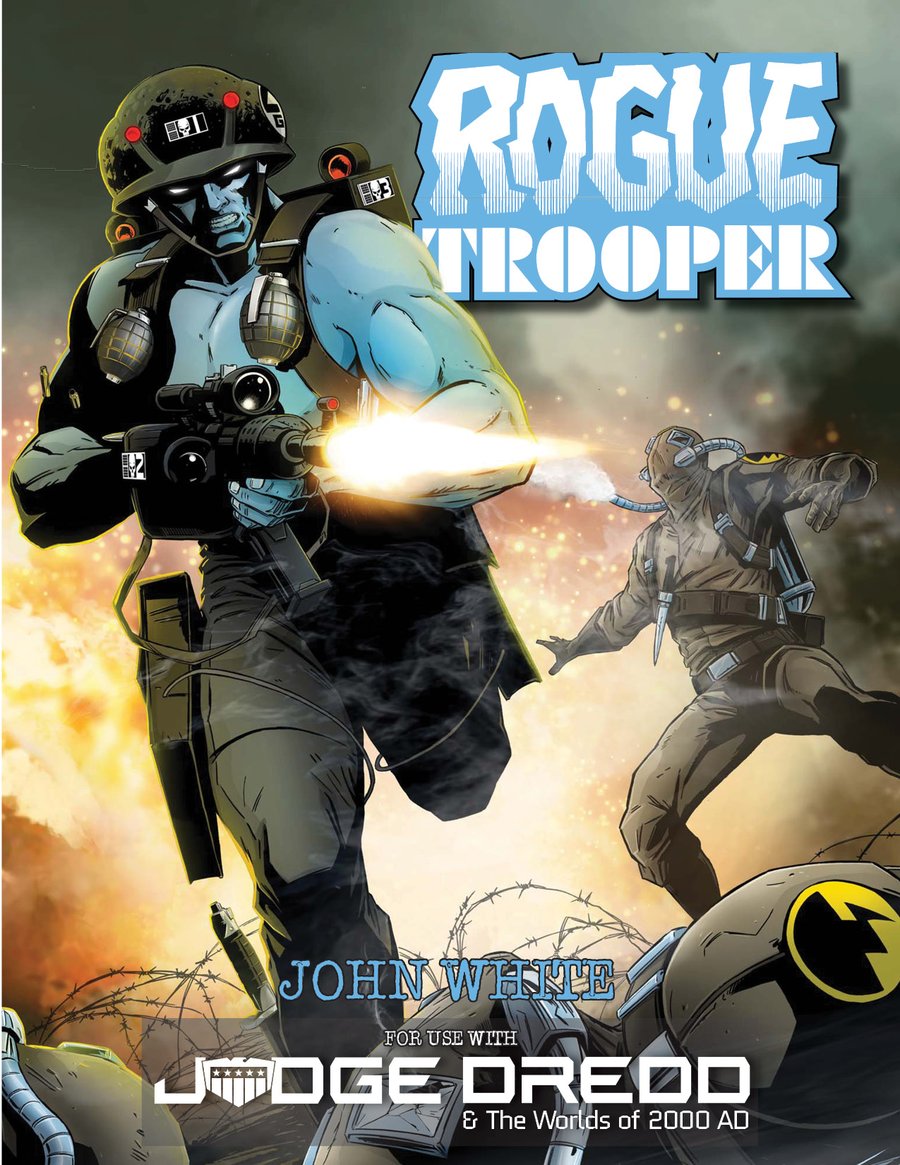 In case you missed it elsewhere on EN World this week: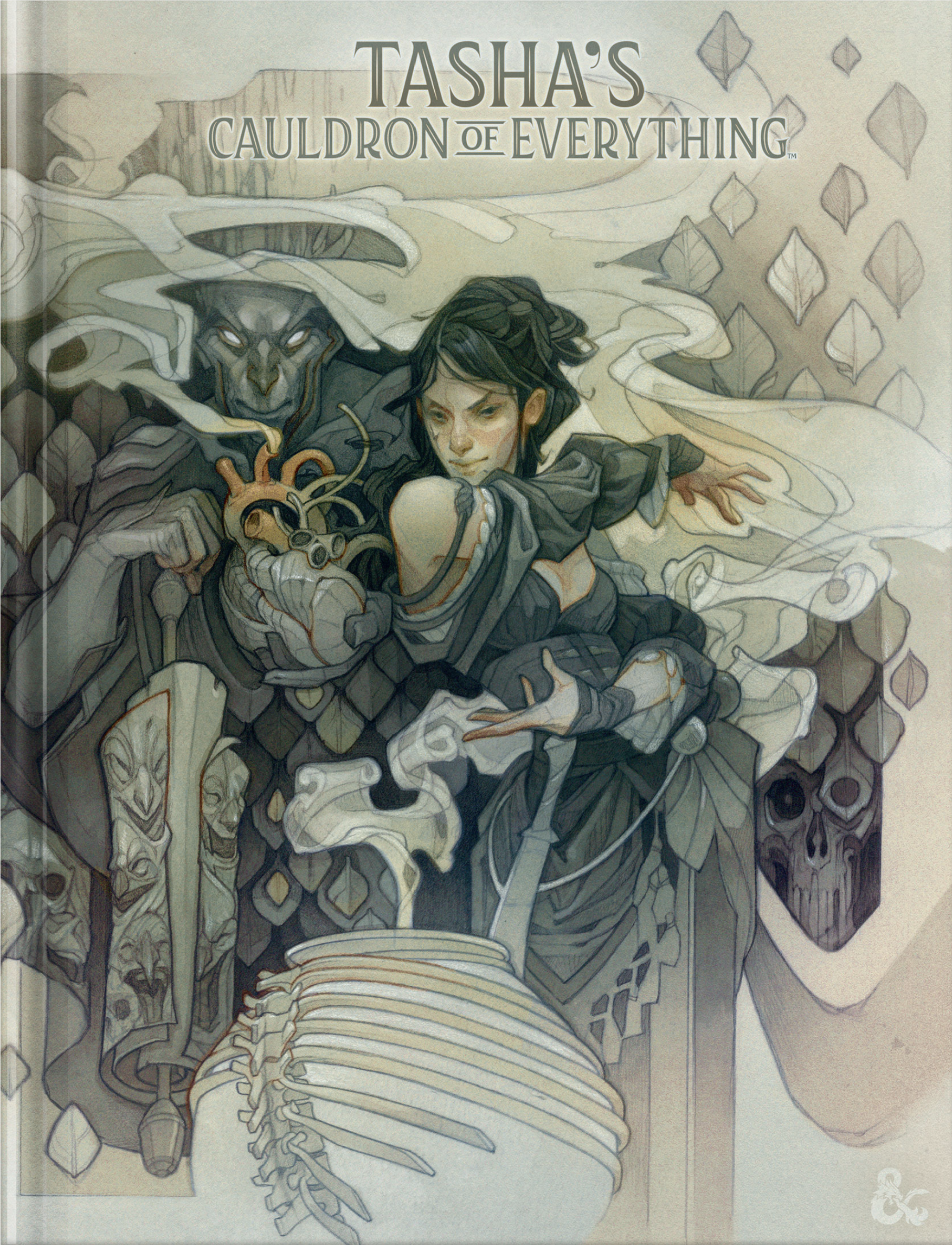 A new Dungeons & Dragons sourcebook was announced this week, Tasha's Cauldron of Everything
. The 192-page hardcover will contain new subclasses, spells, artifacts, magic tattoos, character options, group patrons, puzzles, optional rules, and more including rules for psionics. One of the optional rules is likely the
new character customization option mentioned in the "Diversity and D&D" article published in June
:
"Later this year, we will release a product (not yet announced) that offers a way for a player to customize their character's origin, including the option to change the ability score increases that come from being an elf, a dwarf, or one of D&D's many other playable folk. This option emphasizes that each person in the game is an individual with capabilities all their own."
The release follows a series of cryptic posts hinting at something coming soon
, managing for the first time in several releases to not leak early (though Amazon did list a "Dungeons & Dragons November Title (Announced August 24)" on Saturday). In
Dungeons & Dragons
lore, Natasha the Dark was adopted by Baba Yaga before joining the famous Company of Seven as an apprentice to the wizard Zagig under the name Tasha (where she became known for the spell
Tasha's hideous laughter
) before it was revealed she was the archmage Iggwilv, the Witch-Queen of Perrenland and mother of Iuz.
The hardcover is available for pre-order now with a release scheduled for November 17 and a retail price of $49.95
.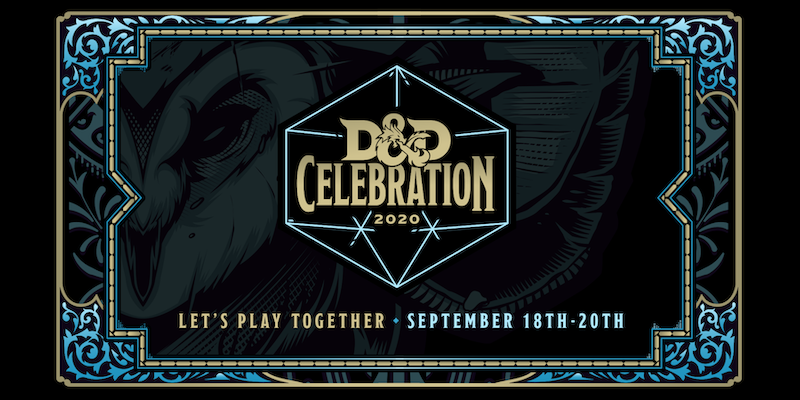 To help promote the two big releases coming up, Wizards of the Coast announced the online event D&D Celebration
. The live-streamed event will take place online from September 18-20 with multiple events streamed plus the ability to participate yourself online. There are three Adventure League adventures available, DDAL 10-00 "Ice Road Trackers" on Friday, the multi-table event DDEP 10-00 "Great Knucklehead Rally" on Saturday, and DDAL 10-01 "The Frozen North" on Sunday, all of which tie--in to the current season of Adventure League which itself ties
into Icewind Dale: Rime of the Frostmaiden, which is due for release on September 15
. The event also promises an exclusive early look at some of the new rules from
Tasha's Cauldron of Everything
. Of course, there will be
live-streamed games and panels with celebrity guests on the D&D Twitch page as well
. with events taking place via Roll20, Fantasy Grounds, Discord, Zoom, and other software options. Events require ticket purchase, all Wizards of the Coast proceeds for which will go to support Extra Life and Children's Miracle Network Hospitals.
EN Publishing, the RPG publishing arm of EN World, announced the design team for the upcoming OGL 5e "Advanced" overhaul currently titled Level Up
. The team features over twenty creators drawing from DMs Guild creators, EN5ider contributors, professional freelancers with companies including Wizards of the Coast, Paizo, Rite Publishing, Green Ronin, Kobold Press, and more.
You can find the full announcement with this impressive list of talented creators on the Level Up 5e website
. You can follow along with the design process and give your thoughts on the surveys
on the official Level Up Advanced 5th Edition website
.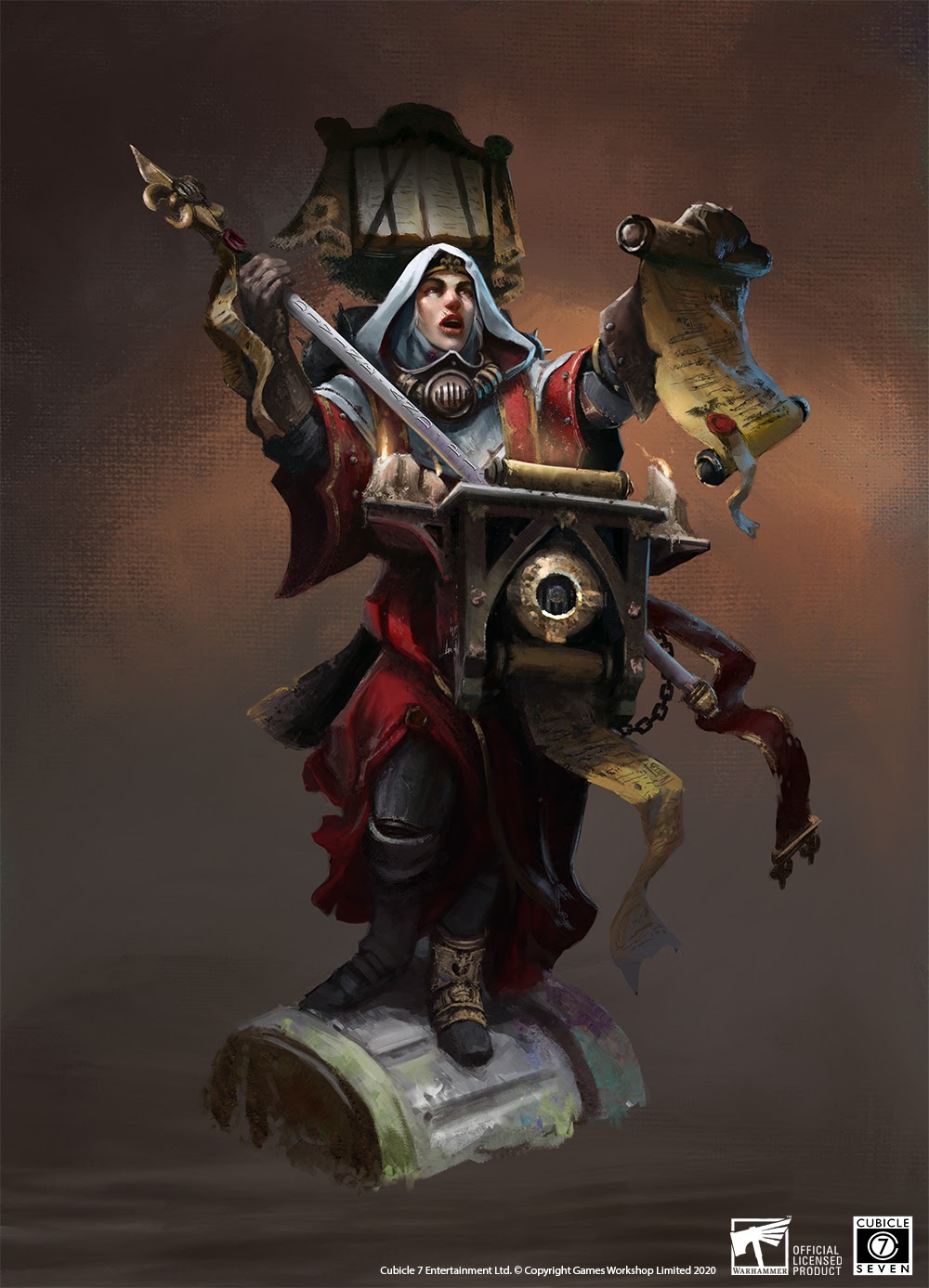 As part of the UK Games Expo virtual convention, Cubicle 7 released art preview from the newest Warhammer 40,000: Wrath & Glory supplement, Forsaken System Player's Guide
. The art preview features three new characters, The Confessor (Tier 2 Adeptus Ministorum Archetype), Sister Dialogus (Tier 3 Adepta Soroitas Archetype, pictured above), and the Sicarian Ruststalker (Tier 3 Adeptus Mechanicus Archetype). The new book will feature twenty new playable archetypes complete with new wargear, abilities, and psychic powers; three new playable species (Ogryns, Ratlings, and Kroot), a new downtime system, expanded information on faction conflicts, expanded backgrounds for the Gilead System, and more. No release date has been announced yet, but the book was originally teased late in 2019 and officially announced back in July, so it should be available very soon.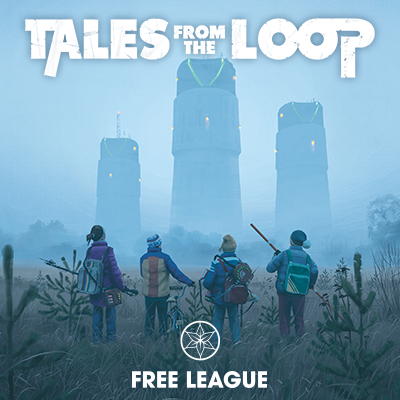 The award-winning Free League RPG Tales from the Loop is now officially integrated with Roll20
. The game is available as a bundle which includes the Core Rulebook plus five "mysteries" that are ready for immediate play:
Creatures from the Cretaceous, Grown-Up Attraction, I Wagner, Summer Break and Killer Birds,
and
The Mystery Landscape
. The bundle is available for $24.99 and includes complete integration into the Roll20 platform, VTT-ready maps and diagrams with GM layer information, player art handouts, and a new
Tales from the Loop
character sheet.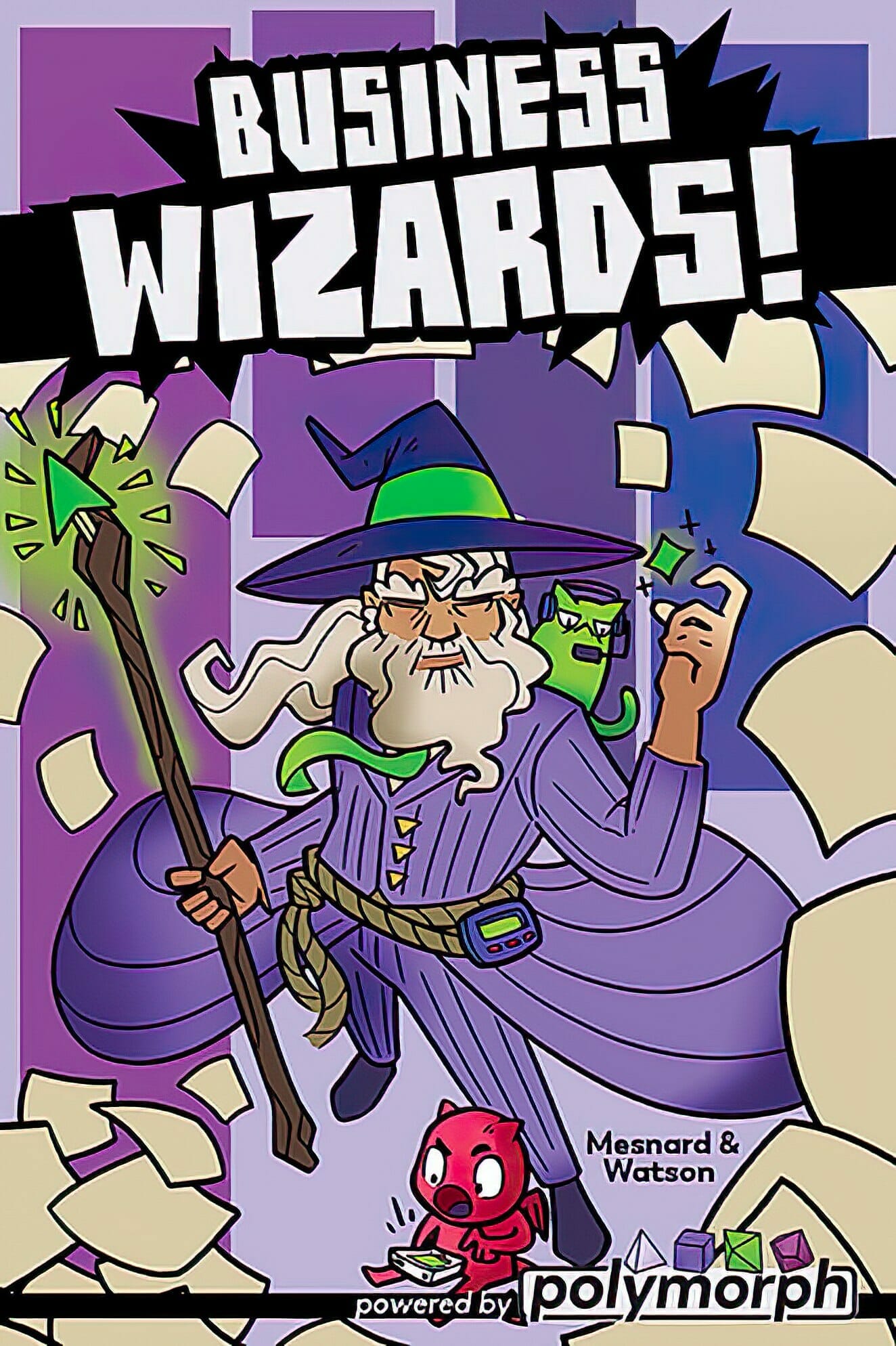 9th Level Games announced their new roleplaying game, Business Wizards
. Designed by Nat Mesnard and Patrick Watson, this game features the same comedic style as their other well-known game,
Kobolds Ate My Baby!
, but puts players in the arcane world of business as you deal with the mimic copier, chat around the gelatinous cube cooler, and attend "staff" meetings (get it? Like a wizard's staff?) The game will use the Polymorph system to skewer both fantasy tropes as well as modern office life. The core rules will be available in October if purchased directly from the publisher and in November for other outlets with a retail price of $14.99.
Game designer Mike Selinker made headlines for solving the riddle from the trailer for The Batman
. The Lone Shark Games founder and designer on
Dungeons & Dragons 3rd Edition, Pathfinder Adventure Card Game,
and
Marvel Super Heroes Adventure Game
is also a predominant voice in the puzzle-creation community and participant in the National Puzzlers League, so the tease from the Matt Reeves film's take on the Riddle was too much to resist.
In the trailer, The Riddle leaves a card
with a complicated cipher at the bottom, which Selinker cracked.
He described the method he used to brute force the cryptogram on a Twitter thread
, finding the coded message "HE STILL LIES".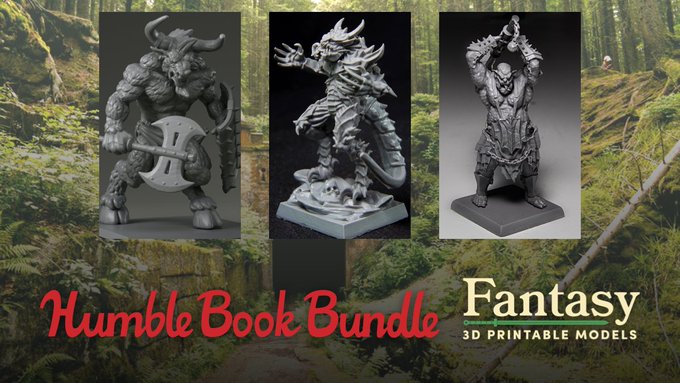 Humble's collection of fantasy miniature plans are still available for those of you with 3D printers
. The bundle features files for ready-to-print miniatures and terrain including orcs, goblins, ogres, minotaurs, cultists, fences, hedges, walls, crypts, fountains, and more including an entire inn. This bundle benefits Cancer Research UK and the Make-a-Wish Foundation and runs until Wednesday, September 9.
If you've ever wanted to get into Judge Dredd and other 2000AD creations but didn't know where to start
or if you just want deeper lore for your
Judge Dredd & The Worlds of 2000AD
games, the Judge Dredd, 2000 AD, and More Bundle is perfect. You can get Judge Dredd's entire career unedited and uncensored from the beginning all the way to the Apocalypse Wars in five volumes. Plus you get collections featuring Judge Anderson, Halo Jones, Absalom, Zombo, Slaine,and more plus collections of the best Future Shock one-shots. This bundle benefits War Child UK and SpecialEffect and runs until Wednesday, September 9.
And don't forget the Yours Sounds, Your Music software bundle which is perfect for anyone looking to get into content creation cheap
. The top-tier pledge of $25 gets you a copy of Vegas Movie Studio 16 Platinum, Video Pro X11, and Sound Forge Audio Studio 13, perfect for creating your own YouTube videos, podcasts, music, and more. This bundle benefits the HFC and Alzheimer's Association and runs until Sunday, September 2.
That's all from me for this week! Don't forget
to support our Patreon
to bring you more gaming news content. If you have any news to submit, email us at
news@enworldnews.com
, and you can get
more discussion of the week's news on Morrus' Unofficial Tabletop RPG Talk
every week. You can
follow me on Twitch where I'll stream as soon as hurricane recovery efforts are finished here,
subscribe to Gamer's Tavern on YouTube for videos on gaming history, RPG reviews, and gaming Let's Plays
, or you can listen to
the archives of the Gamer's Tavern podcast
. Until next time, may all your hits be crits!
Note: Links to Amazon, Humble Store, Humble Bundle, and/or DriveThru may contain affiliate links with the proceeds going to the author of this column.