Perhaps this issue of
EN5ider
is not for you—it's for the
finest
of adventurers with the most refined tastes, champions that regularly rub elbows with kings and queens. Should you aspire to such lofty heights however, maybe you
have
scraped enough coin to peruse it. If so we assure you that you will be overwhelmingly pleased with the truly couth item you choose!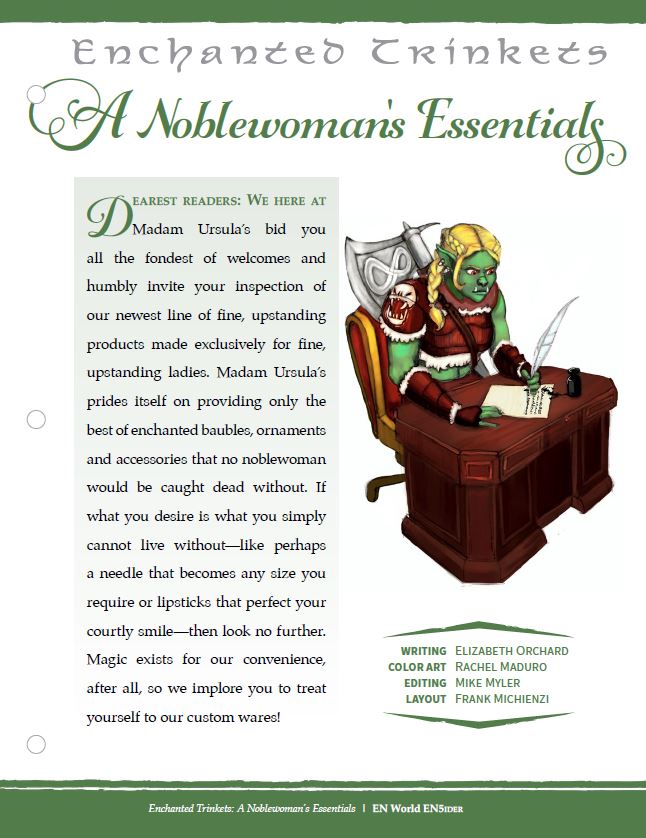 Free Articles
including a complete adventure, a sidequest adventure, and the smart-fighting savant character class!
⚔ Join EN5ider for Immediate Archival Access:
Pay $1 per new article we publish (5 per month—so $5 a month) to become a member and get
instant access
to the library of
340+ articles
at no extra charge!
Lately on EN5ider: