Hello everyone, Darryl here with this week's gaming news! More details about
Monsters of the Multiverse
including its solo release,
Legend of Vox Machina
release details announced amid controversy, Green Ronin announces
Cthulhu Awakens
, and more!
Don't forget, you can keep up with all the week's gaming news with
Morrus' Unofficial Tabletop RPG Talk
! This week, Morrus and Peter are joined by Pam Punzalan to talk about SWORD DREAM,
Dagger Isles
for
Blades in the Dark
, and more!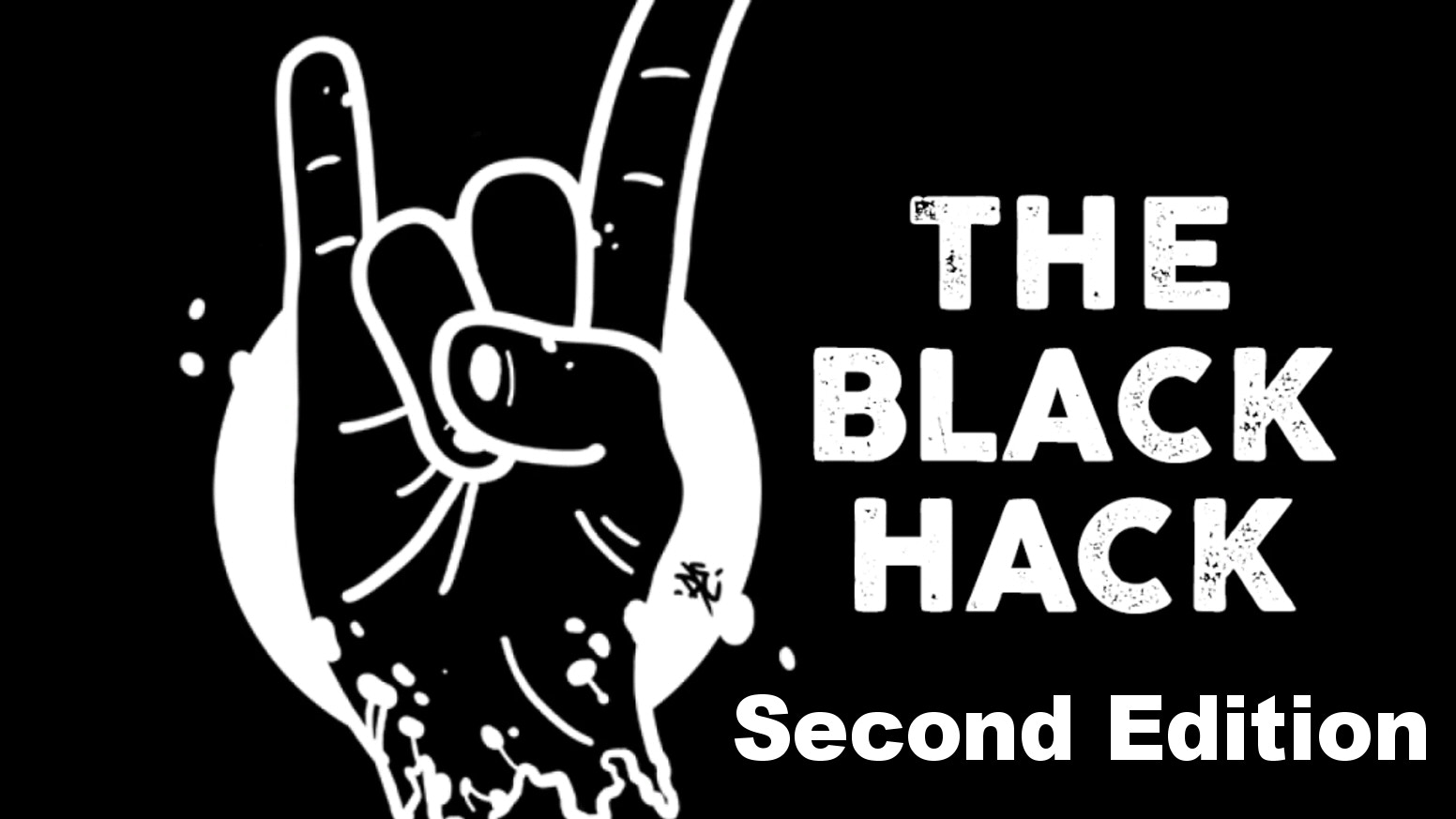 In case you missed it elsewhere on EN World this week:
We're just a few days out from the release of
Mordenkainen Presents Monsters of the Multiverse
as part of the
Dungeons & Dragons Rules Expansion Gift Set
and the information is coming out fast for what's in the book. First,
the alternate game store exclusive covers for each of the three books
(
Monsters of the Multiverse
plus
Xanathar's Guide to Everything
and
Tasha's Caldron of Everything
) has been revealed. There's also been a leak via Reddit of
all of the changes that have been made to the player races in the book from their original appearances
. D&D Beyond has stated that they are unsure what they will be doing
in regard to the book and the changes as they are still waiting for guidance from Wizards of the Coast
. However, it has been stated during
a live stream that they will not be removing the original monsters to replace them with the new versions
. And the news many have been waiting on: We finally have details on
the stand-alone release of Monsters of the Multiverse which will be coming in a single hardcover with a retail price of $49.95 available on May 17
. For those who can't wait or who want all three books in the boxed set,
the Rules Expansion Gift Set comes out this Tuesday, January 25
.
Critical Role
has had a busy week as well with several announcements about the animated series
The Legend of Vox Machina
including the release schedule.
The episodes will release in batches of three every week starting on Friday, January 28 with the final episodes going live on Friday, February 18
. They've also announced several new cast members who are lending their voices to the animated series, including David Tennant (
Doctor Who
), Gina Torres (
Firefly
), Stephanie Beatriz (
Brooklyn Nine-Nine
), Felicia Day (
The Guild
), and Dominic Monaghan (
The Lord of the Rings
).
The news comes along with a problem for many of the Kickstarter backers:
In order to watch the series, you must have an Amazon Prime subscription. Even for Kickstarter backers
. The only alternative provided for those who do not have an Amazon Prime subscription is
to sign up for a free trial
or, if you have already used your free trial, to "use or create an account using a separate email address in order to redeem a free 30-day trial." This tactic will likely not work, however, as the free trials are attached to both a physical address and a provided credit or debit card for the Amazon account and not just the email address. Attempting to create multiple free trials as directed by the Critical Role Kickstarter may also be a violation of the Terms of Service of Amazon. The only alternative given for backers is an email address to contact staff that is solely for those living in countries that are ineligible for Amazon Prime.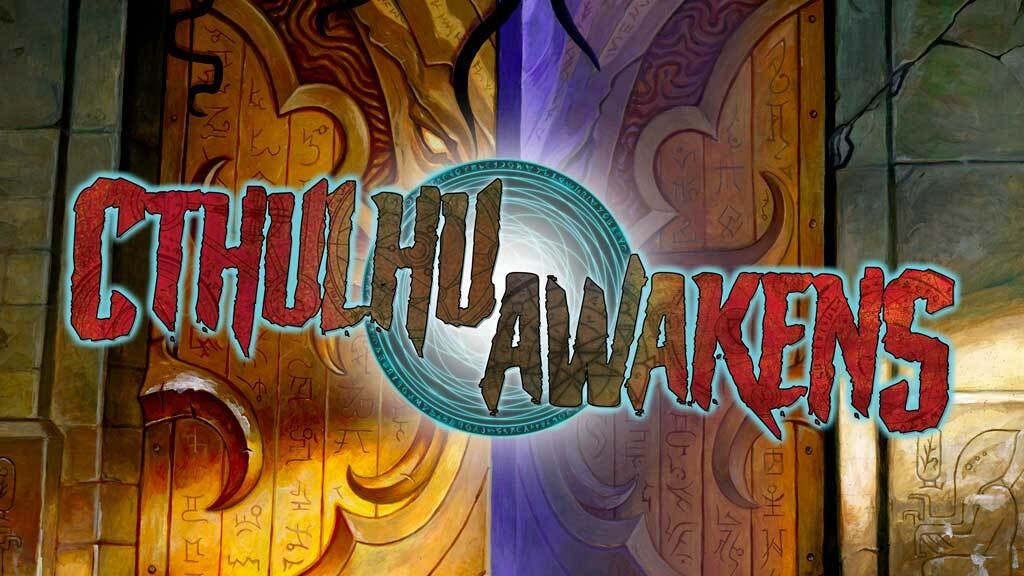 Green Ronin announced their upcoming Kickstarter for a brand new stand-alone game, Cthulhu Awakens
. This new game will use the
Adventure Game Engine
system which is also used in
Blue Rose
,
Dragon Age
, and
The Expanse
roleplaying games. Taking place in the "Weird Century", the game will allow you to play cosmic horror at any point from the 1920s to the present day. In the press release (available in full in the link above), Green Ronin states they have deviated from Lovecraft's work to create a more inclusive version of the Mythos with a diverse design team. The Kickstarter will launch on February 15 with a special offering for those backing in the first 48 hours.
Gen Con has announced multiple options for displaying pronouns on guest badges
. By logging into your Gen Con account after purchasing your badge, you will have the option between the following choices: He/Him, She/Her, They/Them, He/She/They, "Ask Me My Pronouns", and the option to leave the section blank. Pronoun ribbons will also be available as normal. This is not a requirement and those who do not wish to display their pronouns can choose the "blank" option. The "blank" option will also be the default for those who do not go into their account. The deadline for setting pronouns will be June 11, 2022, and staff on-site will not be able to make changes after the deadline so if you're attending Gen Con in person and want your pronouns displayed, make sure to set them before the deadline.

One of the world's largest tabletop gaming conventions has a new owner
. Internationale Spieltage SPIEL, better known as Essen Spiel, is now owned by Spielwarenmesse eG, a German trade fair organizer founded in 1950 and the owner of Spielwarenmesse International Toy Fair Nuremberg. The management team for Essen Spiel will remain in place and no changes are planned to the convention at this time. Manager Dominique Metzler said of the acquisition:
"I am very pleased to have found in Spielwarenmesse eG, with its experience in worldbeating fairs, a partner that can continue and further develop the success of this fair on my model for the coming decades as well. My team and I are delighted to be working alongside them."
Fat Dragon Games and Humble Bundle released the Dragonlock and Ravenfell 2D and 3D printable terrain bundle this week
. This bundle includes 3D printable terrain from the Dungeonlock series along with accessories and miniatures plus 2D terrain from the E-Z Dungeon and Ravenfell sets that can be printed on standard inkjet and laser printers for construction into amazing 3D terrain. This bundle benefits Children's Miracle Network Hospitals and runs until Thursday, February 3. If that's not enough printable miniatures for you,
the 3D Printable Adventure Bundle is still going, featuring more than 50 ready-to-print miniatures
. These miniatures feature a more stylized design similar to video games like
World of Warcraft
and each unique miniature comes complete with a custom 5e stat block. This bundle benefits the American Cancer Society, St. Jude's Research Center, and Worldbuilders and runs until Tuesday, January 25. If that's not enough 3D printable minis for you,
the Dungeons & Monsters 3D Printable Tabletop Bundle features a collection of 120 ready-to-print miniature files
. The collection features enough PCs, NPCs, monsters, terrain, and accessories to fill out any game table. This bundle benefits Cancer Research UK and Make a Wish and runs until Monday, January 31.
That's all from me for this week! Don't forget
to support our Patreon
to bring you more gaming news content. If you have any news to submit, email us at
news@enpublishingrpg.com
, and you can get
more discussion of the week's news on Morrus' Unofficial Tabletop RPG Talk
every week. You can
follow me on Twitch to get notifications when I go live,
subscribe to Gamer's Tavern on YouTube for videos on gaming history, RPG reviews, and gaming Let's Plays
, or you can listen to
the archives of the Gamer's Tavern podcast
. Until next time, may all your hits be crits!
Note: Links to Amazon, Humble Store, Humble Bundle, and/or DriveThru may contain affiliate links with the proceeds going to the author of this column.