Hello everyone, Darryl here with this week's gaming news! New D&D board game announced, D&D Beyond player statistics, pre-orders for Free League's
Vaesen
, rules FAQ for
Warhammer: Age of Sigmar: Soulbound
, and more!
Don't forget, you can get all the week's gaming news with
Morrus' Unofficial Tabletop RPG Talk
! This week, Morrus and Peter are joined by Jeeyon Shim and Kevin Kulp to talk about their time-traveling RPG
Wait for Me
.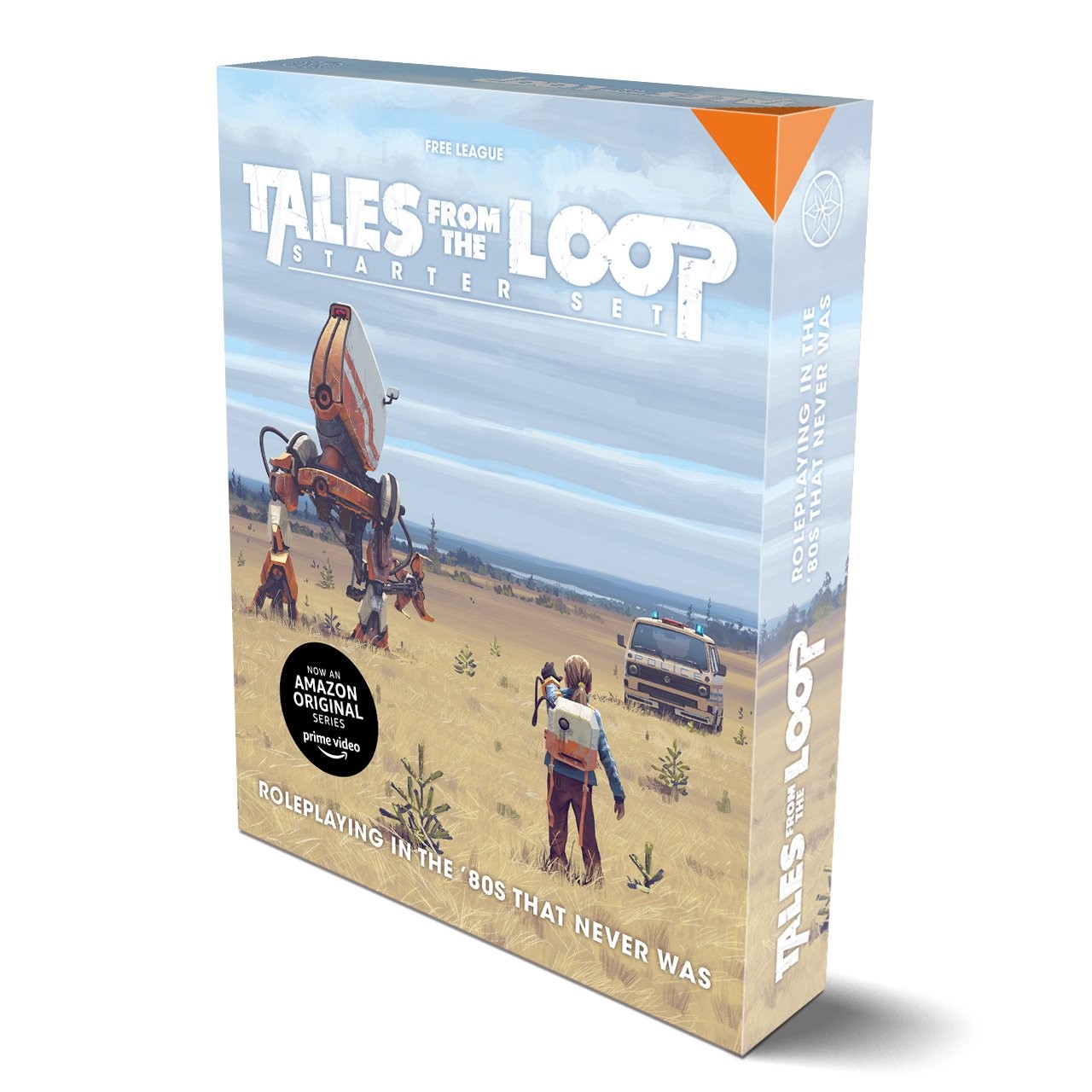 In case you missed it elsewhere on EN World this week…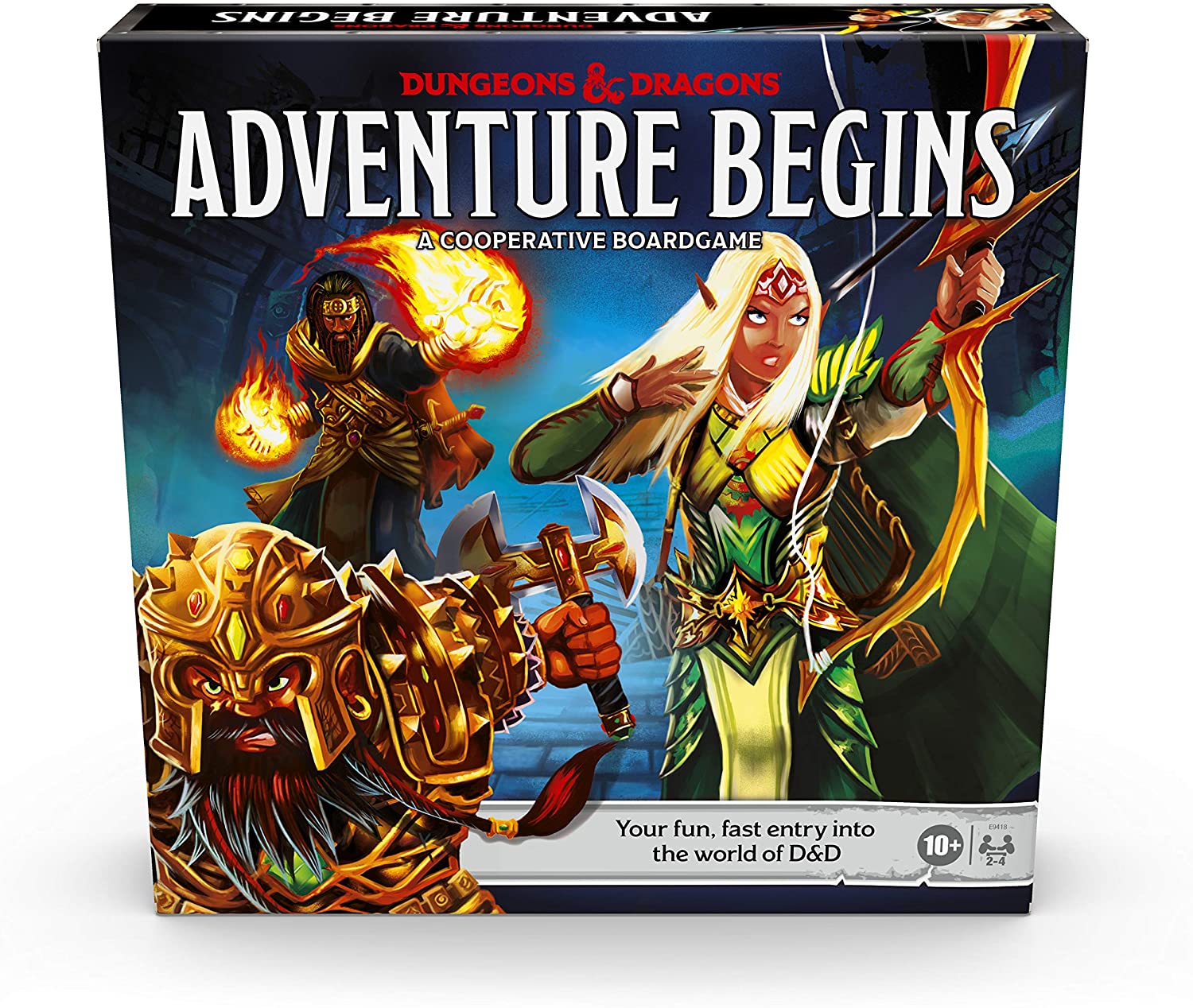 Wizards of the Coast announced, then retracted, then announced a new adventure board game Dungeons & Dragons Adventure Beings
. WotC originally announced the game on Facebook and Twitter with a video on Wednesday before removing both posts. They were re-posted shortly later with an explanation "We finally achieved the correct link. Thanks for your patience as we rolled multiple Nat 1s, everybody!" The game itself is a cooperative board game for 2-4 players where you battle your way to one of four bosses (beholder, fire giant, green dragon, and kraken) and defeat them in order to win.
The game will be available for a retail price of $24.99 and releases on October 1
.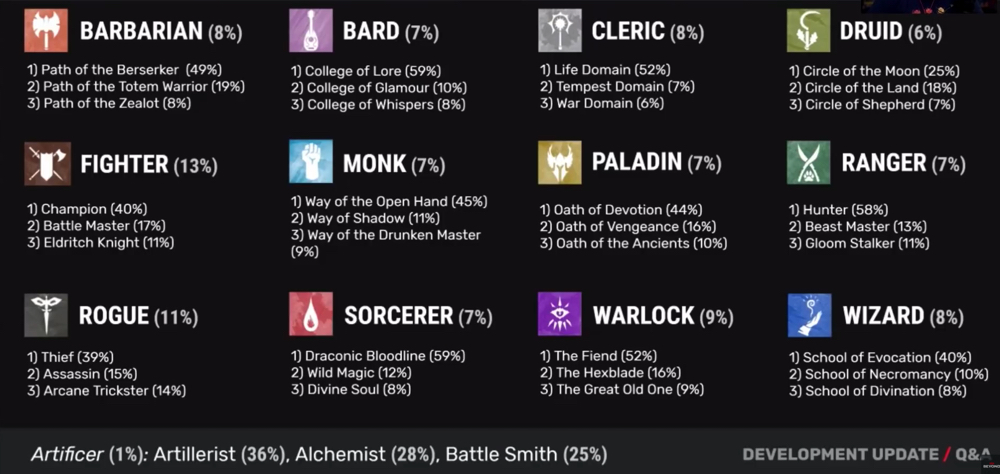 D&D Beyond released more player statistics, this time the most popular D&D classes and the most popular subclasses for each class
. The classes break down more or less how you'd expect, with Fighter taking the most popular spot of 13% of characters followed by Rogue at 11%, Warlock at 9%, and Barbarian, Cleric, and Wizard at 8% each. The subclass stats seem particularly skewed, though, because the subclasses that are included in the SRD (which is therefore free on D&D Beyond) are far more popular. For example, 49% of Sorcerers take the Draconic Bloodline and 59% of Bards take the College of Lore. The most common non-SRD subclasses are the Barbarian Path of the Totem Warrior, Druid Circle of the Land, Fighter Battle Master, Warlock Hexblade, and Paladin Oath of Vengeance. The Artifcicer, which is not SRD content, seems to show the most balance between subclasses with Artillerist 36%, Alchemist 28%, and Battle Smith 25%.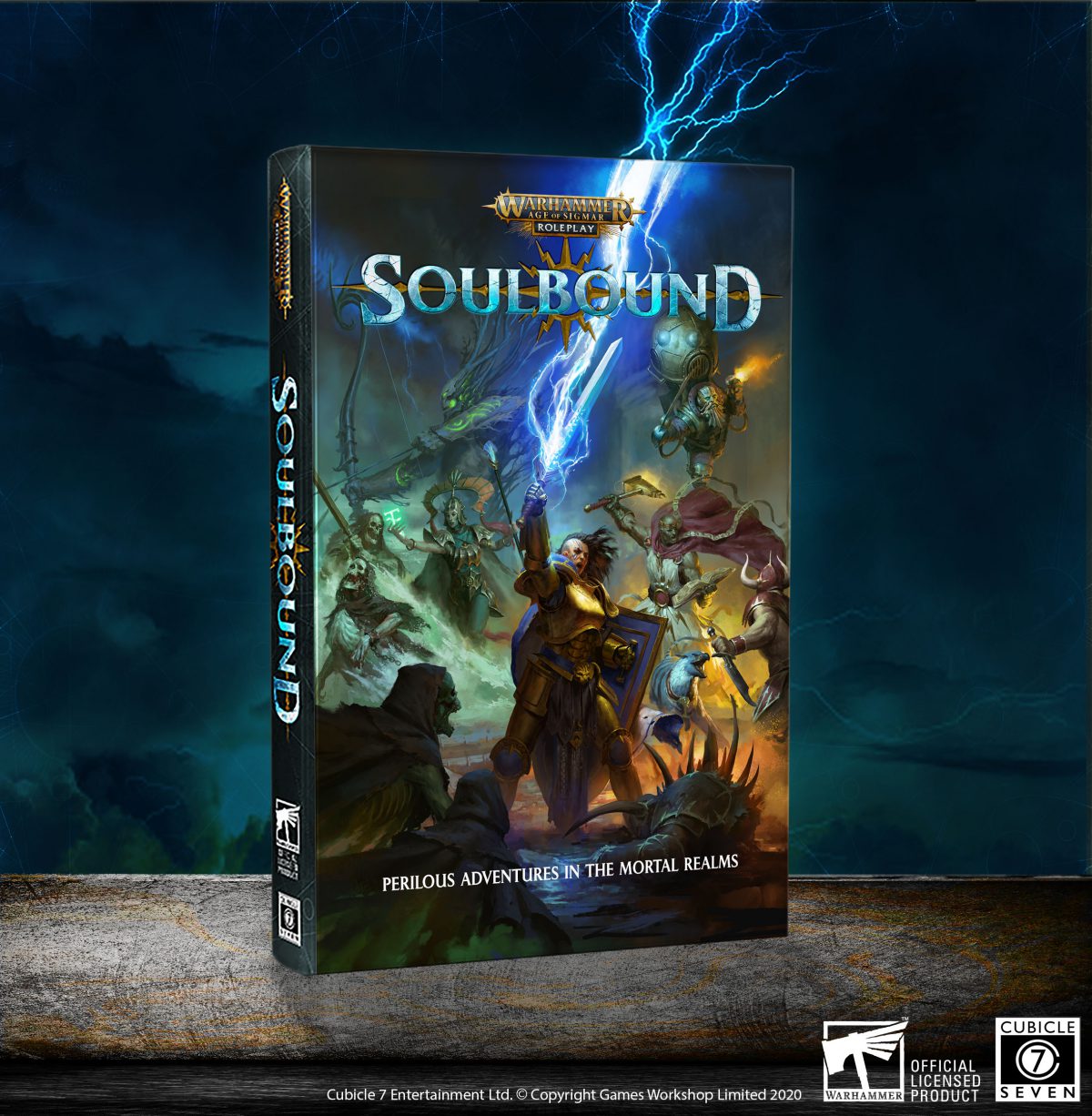 Cubicle 7 released a FAQ for Warhammer: Age of Sigmar: Soulbound addressing several rules questions
. The FAQ addresses over thirty questions about the rules for the game including interpretations, interactions, clarifications, and more. The FAQ starts with what I believe is the best advice I've seen for a rules FAQ for a game:
GOLDEN RULE: If you have a rules question, just think "Does this make the game more fun for everyone and make me feel awesome?". If the answer is yes then you can probably do it!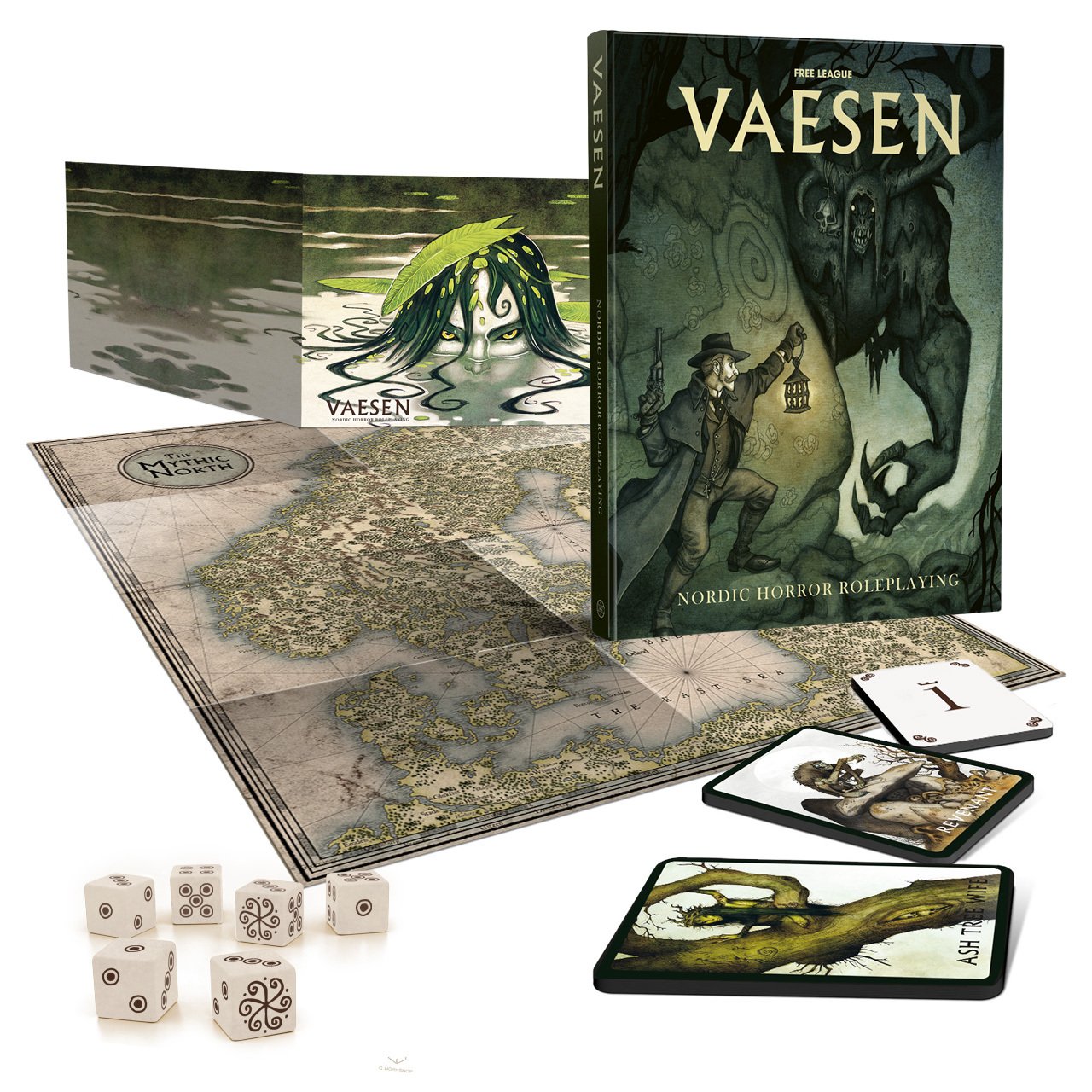 ​
Free League Publishing opened pre-orders for the Nordic horror roleplaying game Vaesen
. Based on the work of Swedish illustrator and author Johan Egerkrans, Vassen is a roleplaying game of the Mythic North in an alternate version of 19th Century Northern Europe where myths are real and the land is a cold reach covered by forests and wilderness with a few cities standing as beacons of industry and enlightenment.
The game was successfully crowdfunded on Kickstarter in November 2019
raising SEK2.7 million (over US$300,000) from 3,944 backers, who are receiving their copies now according to updates to the project.
You can pre-order the core rules, dice, GM screen, card deck, or a bundle with all plus a large map from Free League's website
.
This year's Spiel des Jahres winners were announced this week
. The Spiel des Jahres (Game of the Year)
went to Pictures, a deduction party game by Daniela and Christian Stohr
where players have to indicate which of four pictures they have been assigned by positioning shoelaces, wooden blocks, colored cubes, and/or a set of sticks and stones. The Kennerspiel des Jahres (Enthusiast Game of the Year)
is The Crew: The Quest for Planet Nine, a cooperative trick-taking card game
that limits communication between players designed by Thomas Sing. The Kinderspiel des Jahres (Children's Game of the Year) was announced earlier this week and
went to Speedy Roll (also known as Hedgehog Roll) where players roll a tennis-ball sized rolled-up hedgehog
trying to get home by collecting items which attach to the ball via Velcro designed by Urtis Šulinskas.

Amazon announced that, starting on September 1, all third-party sellers will be identified by business name and address on the site
. This measure is an effort to cut down on counterfeit products and fraud, which has been particularly an issue in tabletop gaming with cheap home-printed board and card games or unauthorized print-on-demand books sold as authentic copies. Amazon will also open a Counterfeit Crimes Unit composed of experienced investigators and former prosecutors to investigate counterfeit products and seek civil litigation and turn over evidence to law enforcement for potential prosecution.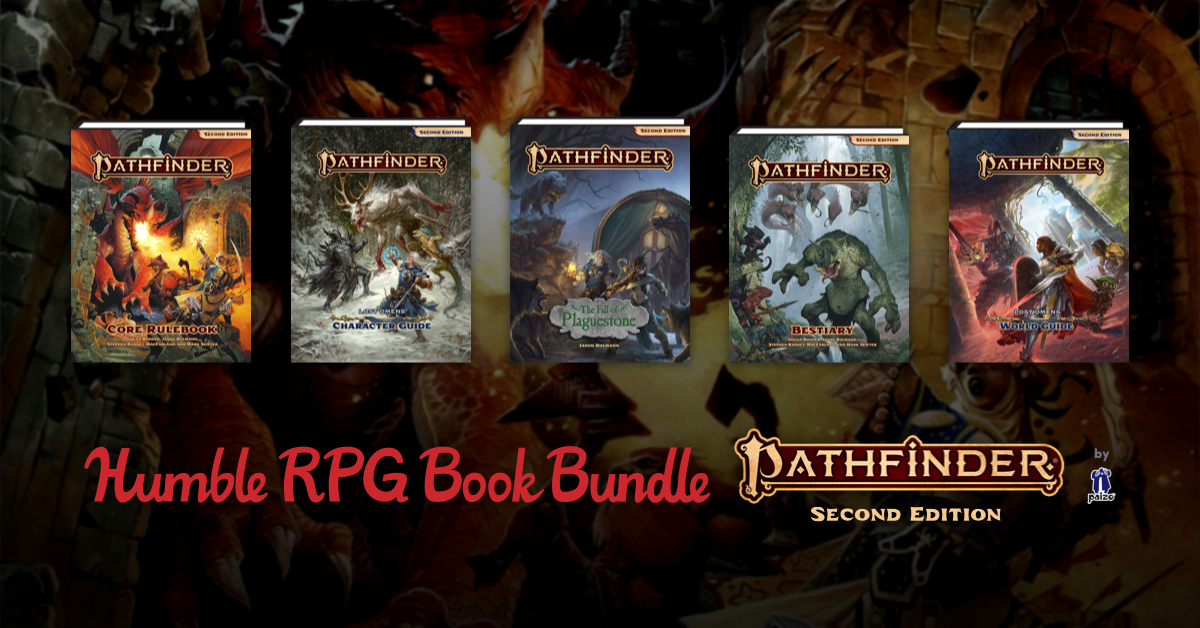 The Pathfinder Second Edition Bundle is still going on at Humble Bundle
. The $1 level gets you DRM-free PDFs of the
Pathfinder 2nd Edition Core Rulebook
plus the stand-alone introductory adventure
The Fall of Plaguestone,
character sheet pack, flip maps, novellas, and a selection of Pathfinder Society adventures. The $10 level adds on the
Lost Omens World Guide
and more novellas, more Pathfinder Society adventures, and more maps. The $20 level gets you both the
Bestiary
and the
Lost Omens Character Guide
plus even more novellas, novels, Pathfinder Society adventures, maps. Finally, there's a $30 level to get all that plus the
Pathfinder 2nd Edition Core Rulebook
in hardcover (though shipping is extra and the book is currently back-ordered due to demand). This bundle benefits the National Urban League, The Carl Brandon Society, and NAACP Legal Defense Fund and runs until Wednesday, August 5.

I'm sure you've heard of this Kickstarter, but EN Publishing's Mythological Figures & Maleficent Monsters is in its final week
. This 5e book from EN World's game publishing arm features almost 100 stat blocks and descriptions from myth, legend, folklore, and history from across the world from Sherlock Holmes to Odysseus, from Sun Wukong to Thor Odinson, from the Chupacabra to Cthulhu. The PDF is available for a £15 (about US$20) pledge, add on the PDF of The Masterclass Codex for £30 (about US$39), get the hardcover for £40 (about US$51), hardcovers of both books for £80 (about US$102), or the double book set in deluxe faux leather for £120 (about US$153). This project is fully funded and will start shipping out rewards immediately after it closes on Friday, July 31.
For those who weren't around in the early days of FASA, one of the things that set their games like
BattleTech
and
Shadowrun
apart was the advancing timelines of the game worlds, where events would move the metaplot forward. Another game where they did this was the Fourth World fantasy spinoff of
Shadowrun
's Sixth World,
Earthdawn
.
And the current incarnation of FASA looks to do the same with the new edition of Earthdawn and the new sourcebook Empty Thrones
. This 160-page sourcebook details events that shake the world of Barsaive as the First Minister of Iopos dies without an heir, leading to a series of events as many begin to scheme, spy, and murder to grasp power. The PDF is available for a $13 pledge while the print version is available for $25 with options for the new
Legends of Barsaive: Haven Volume 1
(a 400+ page compilation of previously-published adventures in a single hardcover volume) as well. This project is fully funded and runs until Friday, July 31.
Sandy Pug Games is Kickstarting Monster Care Squad, a Ghibli-inspired game where you play as elite veterinarians called Monster Care Specialists
curing monsters of a corruptive evil force called The False Gold. Rather than trying to best the monsters in combat and destroy these natural wonders, you work to heal them and restore balance by diagnosing their illness, crafting cures, and healing both their minds and bodies of the terrible scourge driving them to destructive acts. The PDF is available for a $25 pledge (though there is also a $10 no-questions-asked hardship tier) and you can get a print version for $60.
That's all from me for this week! Don't forget
to support our Patreon
to bring you more gaming news content. If you have any news to submit, email us at
news@enworldnews.com
, and you can get
more discussion of the week's news on Morrus' Unofficial Tabletop RPG Talk
every week. You can
follow me on Twitch where I'll stream something soon I swear no matter if I can get this new capture card to work or not,
subscribe to Gamer's Tavern on YouTube for videos on gaming history, RPG reviews, and gaming Let's Plays
, or you can listen to
the archives of the Gamer's Tavern podcast
. Until next time, may all your hits be crits!
Note: Links to Amazon, Humble Store, Humble Bundle, and/or DriveThru may contain affiliate links with the proceeds going to the author of this column.