Hello everyone, Darryl here with this week's gaming news!
Level Up
SRD has arrived, new shows coming from
Critical Role
, the
Alien
RPG gets a tie-in fiction line, more RPG charity bundles, and more!
For a quick summary of the week's news, Jessica Hancock will bring you up to speed with
This Week in TTRPG
.
Don't forget, you can keep up with all the week's gaming news in detail with
Morrus' Unofficial Tabletop RPG Talk
! This week, Morrus and Peter are joined by Jessica Hancock to talk about the process of publishing an RPG book.
In case you missed it elsewhere on EN World this week: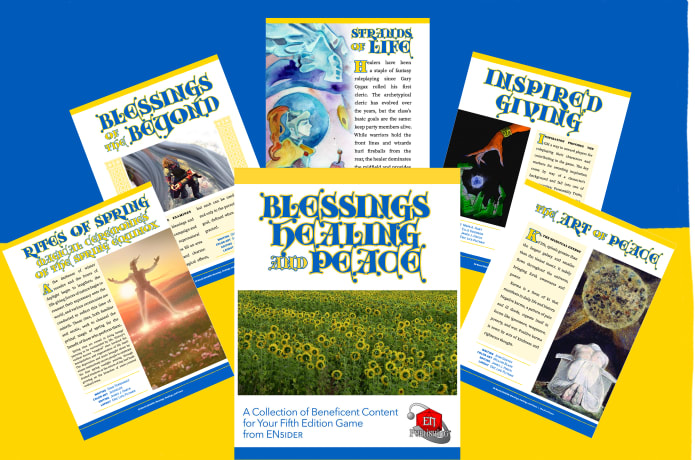 The RPG industry steps up once again with even more charity bundles.
This week, EN Publishing launched the Blessings, Healing, and Peace for Ukraine bundle available via IndieGoGo
. The collection features a collection of 11 new healing spells, 2 new monastic traditions of peace, 6 magical ceremonies of spring, 10 new Inspiration awards, and 7 supernatural gifts. You can pick up the bundle for a pledge as little as £1 but you can give as much as you like as 100% of proceeds from the campaign will be donated to Ukraine Humanitarian Appeal to help provide food, water, shelter, and healthcare to refugees and displaced families. This campaign runs until Wednesday, April 13.
DriveThruRPG has four bundles available with RPG products
. The Doctors Without Borders Mega Bundle 1 and Mega Bundle 2 are available for $24.99 and the Mega Bundle 3 for $19.99 featuring a wide collection of core rulebooks, adventures, sourcebooks, and more. There's also a DM's Guild Doctors Without Borders D&D Bundle available for $19.99. OneBookShelf (the parent company of DriveThruRPG and DM's Guild) have waived their seller fees and Wizards of the Coast have waived their licensing fees, so 100% of all sales will go to Doctors Without Borders.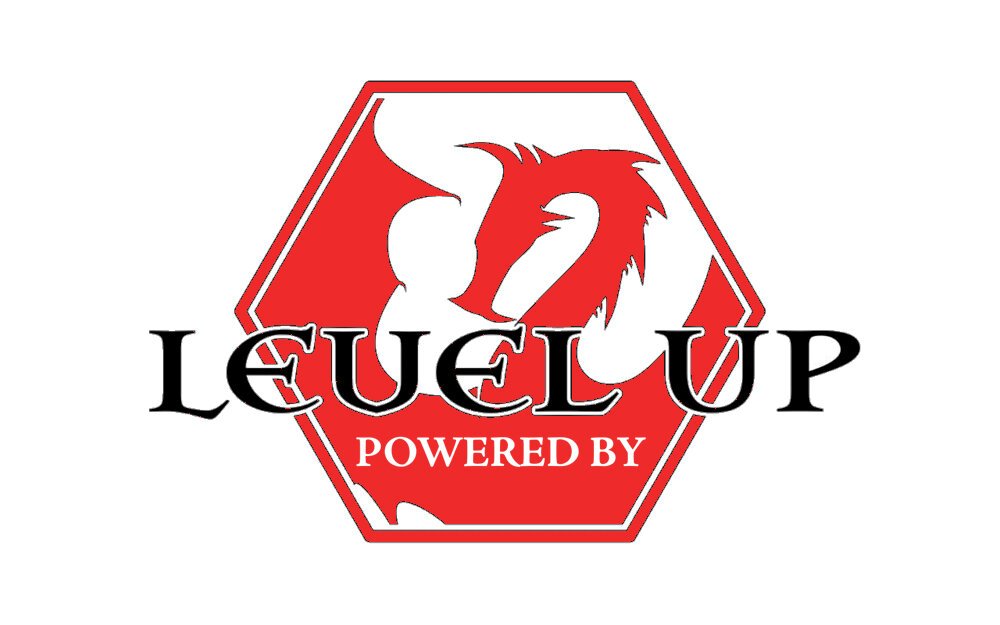 The Level Up: Advanced 5th Edition System Reference Document is now available for third-party game developers
. The
Level Up
SRD contains all the rules available for creators to make their own
Level Up
content, broken into separate PDFs by topic for easy navigation. There's even a spiffy new "Powered By
Level Up
" logo that can be used as part of the open license as well. Like other games released under the Open Gaming License, this will allow authors, content creators, publishers, and others to create their own adventures, sourcebooks, campaign settings, and more using the system without the need for approvals or additional licensing.
The System Reference Document and all license terms involved are available on the Level Up website
.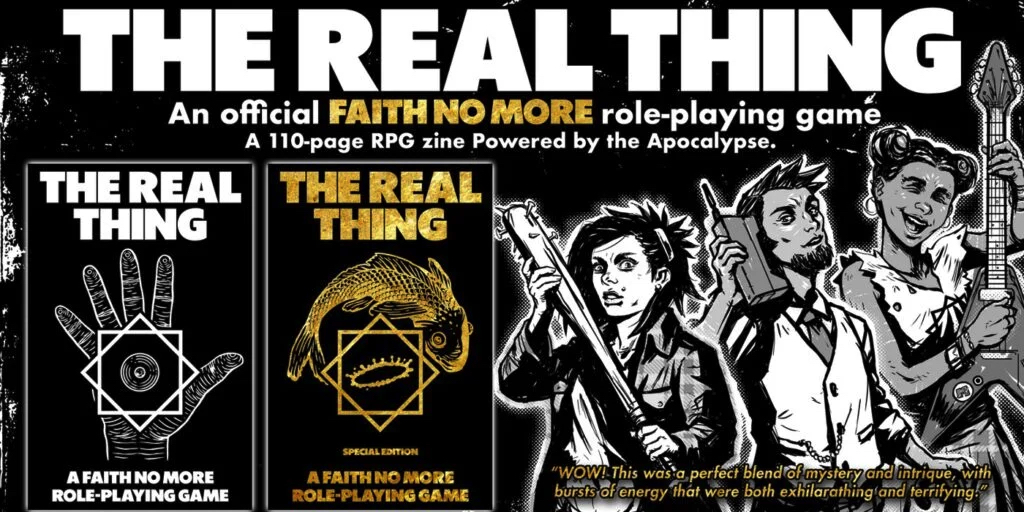 A new roleplaying game The Real Thing is currently on Kickstarter, an officially licensed game based on the music of Faith No More
. Faith No More tooled around the California music scene under different names for several years before hitting bit with frontman Mike Patton on the album
The Real Thing
released in 1989. The band is hard to pin down with a mix of influences from thrash metal to hardcore punk to funk to carousel music (seriously). This game will be based on that album, with the Kickstarter promising more titles themed around the band's other albums
Angeldust
,
King for a Day Fool for a Lifetime
,
Album of the Year
, and
Sol Invictus
. The game itself is a story-driven variation of the
Powered by the Apocalypse
system "for fans of the dark, gritty RPGs of the 1990s" such as
Vampire: The Masquerade
focusing on themes of existential discovery. "What is true? Who are we, really?" The Kickstarter is fully funded and runs until Friday, April 15.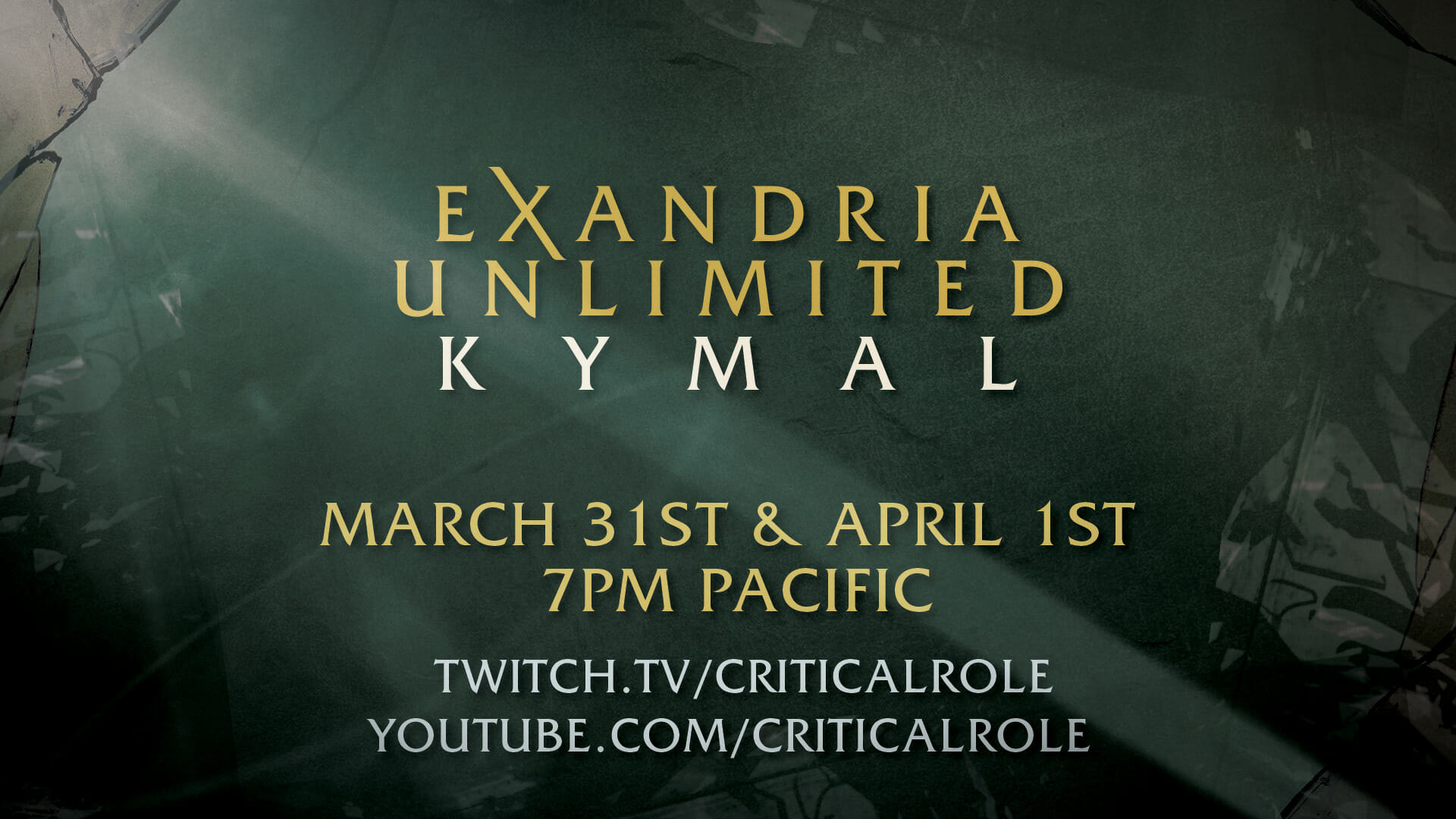 Critical Role announced two new shows to its lineup of streaming content during their State of the Role event this week
. Coming later this month is a two-part special
Critical Role – Exandria Unlimited: Kymal
bringing back the Crown Keepers featuring Aabria Iyenger as gamemaster with Matt Mercer playing Dariax, Aimee Carrero as Opal, Anjali Bhimani as Fy'ra Rai, and Erica Lindbeck playing a brand new character. The special will stream live on Twitch and YouTube on Thursday, March 31, and Friday, April 1, at 7 PM Pacific (10 PM Eastern, 3 AM BST). Premiering April 4 is the new talk show
4-Sided Dive
which will be a roundtable discussion show with four guests and the "host" determined by a random roll of the dice. The show will feature discussions of the ongoing
Critical Role
campaign and characters, Q&A segments with fans featuring a Jenga-like tower, and various other party games "with absolutely no preparation".
4-Sided Dive
will be a monthly show on the first Tuesday of every month streaming on Twitch and YouTube at 7 PM Pacific.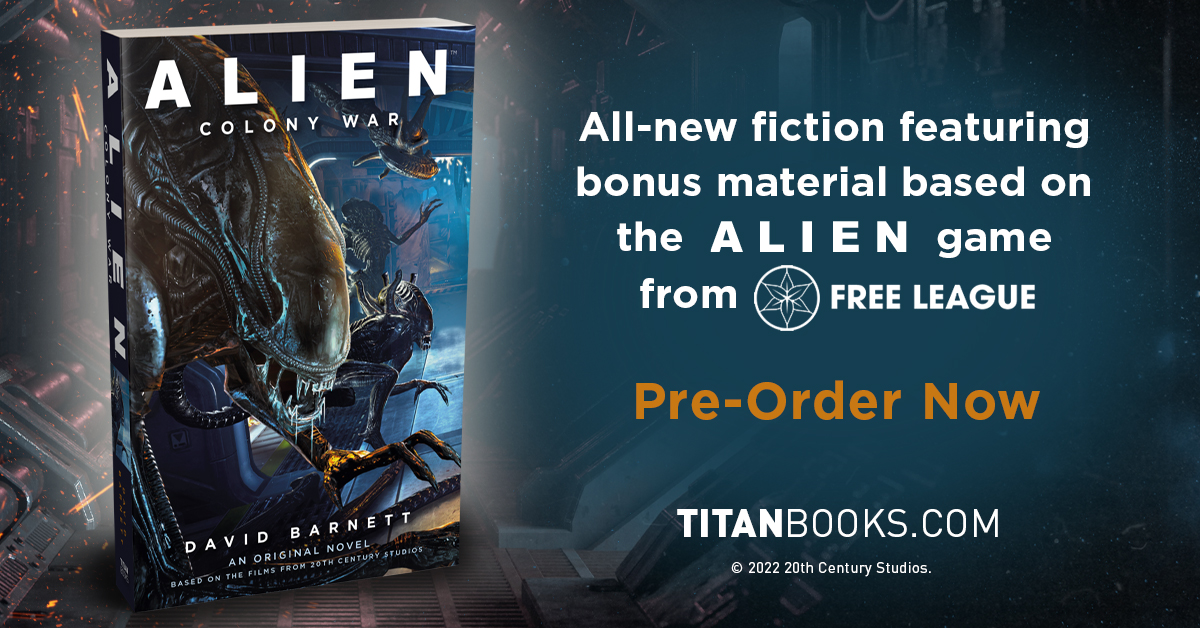 Free League Publishing announced a deal with Titan Books to publish a line of tie-in novels to the Alien roleplaying game
. Yes, the RPG specifically. The three-part novel series chronicles events described in the
Alien RPG: Colonial Marines Operation Manual
with each stand-alone novel working together to give a full view of events.
Alien: Colony War
by David Barnett is due for release in April 2022,
Alien: Inferno's Fall
by Phillipa Ballantine and Clara Carija in July 2022, and
Alien: Enemy of My Enemy
by Mary SanGiovanni in February 2023. Each of the novels will also have an adventure by lead setting writer Andrew E.C. Gaska tied to the events of the specific book.
The first book, Alien: Colony War is available for pre-order now as a trade paperback with a retail price of $15.95
.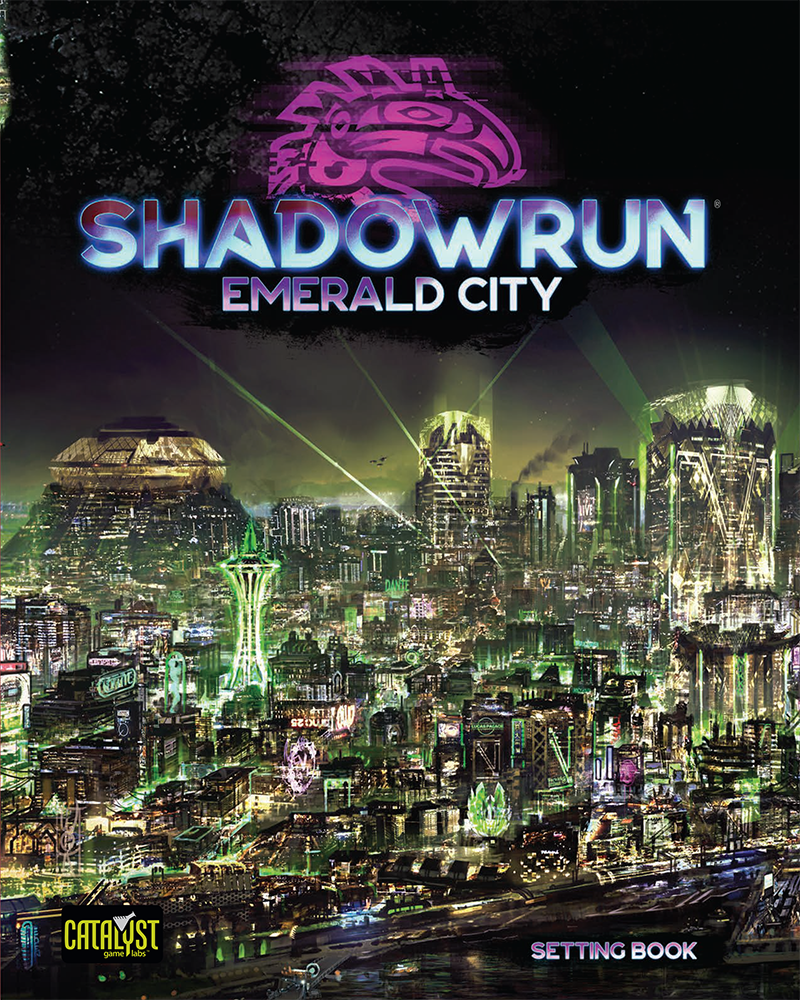 Catalyst Game Labs released Shadowrun: Emerald City, a new setting book focused on the newly free city of Seattle
. Following the events of the
plot sourcebook Cutting Black
, Seattle is now a free city independent from UCAS and that means there's a lot of catching up to do. The book covers the "spies, smugglers, liars, cheats, killers, thieves, rebels, anarchists, gangers, thugs, hoods, outlaws, low-lifes, hackers, con artists, hustlers, and more" that inhabit the Seattle Metroplex with overviews of the political situation with neighboring countries, the corporations with dealings in the city, and details overviews of each of the districts that make up the free city of Seattle. The book is available now on DriveThruRPG for $19.99.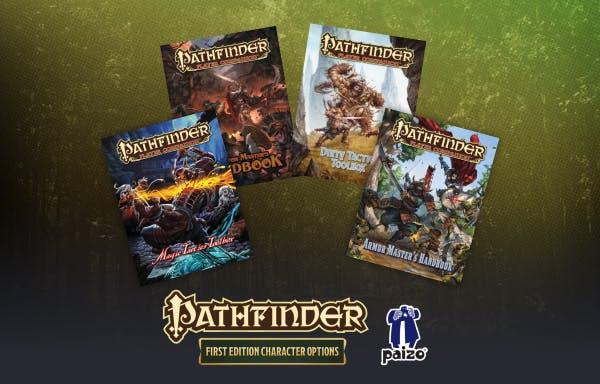 If you want to fill out your library of
Pathfinder First Edition
books,
Humble and Paizo have a bundle of 40 titles for just $35
including a full collection of character option books in digital format plus a hardcover of the
Inner Sea World Guide
. This bundle benefits the National Coalition Against Censorship and runs until Saturday, April 2.
We've also got a bundle of original Traveller books with over 40 digital books for the classic sci-fi RPG
. This bundle benefits the Navy-Marine Corps Relief Society and runs until Thursday, April 7.
It's also the final week left for the Goodman Games's Fifth Edition Fantasy bundle
. The bundle features 22 items at the top tier including full adventure paths, setting books, and a 20% discount for the Goodman Games online store for just $18. This bundle benefits The Global Food Banking Network and runs until Thursday, March 24.
That's all from me for this week! Don't forget
to support our Patreon
to bring you more gaming news content. If you have any news to submit, email us at
news@enpublishingrpg.com
, and you can get
more discussion of the week's news on Morrus' Unofficial Tabletop RPG Talk
every week. You can
follow me on Twitch to get notifications when I go live,
subscribe to Gamer's Tavern on YouTube for videos on gaming history, RPG reviews, and gaming Let's Plays
, or you can listen to
the archives of the Gamer's Tavern podcast
. Until next time, may all your hits be crits!
Note: Links to Amazon, Humble Store, Humble Bundle, and/or DriveThru may contain affiliate links with the proceeds going to the author of this column.