Hello everyone, Darryl here with this week's gaming news. Critical Role and several conventions canceled, free products for
Dungeons & Dragons
,
World of Darkness
, and more for gaming during lockdowns and self-isolation, new
Star Trek Adventures
sourcebook released, and more!
You can also catch up on the week's news with Morrus' Unofficial Tabletop RPG Talk every week! This week, Morrus and Peter discuss professional Dungeon Masters including a hands-on review of hiring a DM.
In case you missed it elsewhere on EN World this week…
Sooo…there's a thing going on in the world you may have heard of. Unfortunately, even the roleplaying game news is unable to escape the Coronavirus aka COVID-19. There is, however, a bright side to the news for tabletop gaming in these uncertain times. First though, the bad news.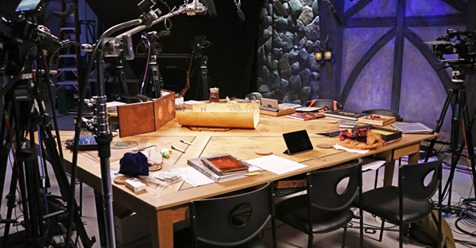 Critical Role announced the suspension of all broadcasts until further notice
. From the announcement: "Like many of you, we have been monitoring the progressing situation around COVID-19 and have made the difficult decision to temporarily stop all live broadcasts, effective Tuesday, March 17th, 2020. Please note that our next episode of All Work No Play will air live on Twitch today at 4pm Pacific and the finale will air on Tuesday, March 31st at 7pm Pacific. The health, safety, and well-being of our company and employees is the highest priority for us and we asked our staff to begin working from home to practice social distancing last week." Social media accounts for the Critical Role team as well as fans have taken the opportunity
to promote the vast back catalog of material available on their YouTube page
for those looking to fill time during self-isolation and lockdowns.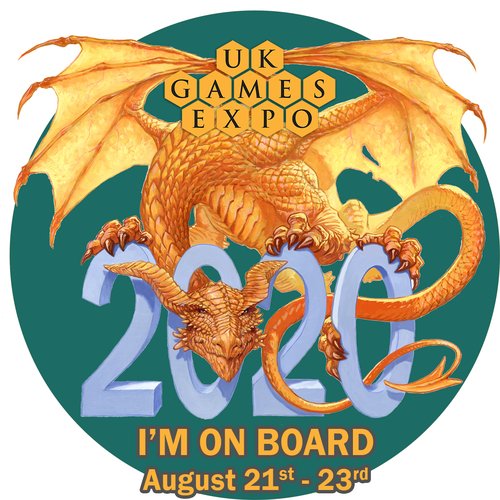 Several conventions and other events have had to cancel or postpone due to bans on gatherings across the world.
UK Games Expo has announced they will postpone the Birmingham, UK, convention until August 21 through August 23
this year. Those who have already purchased passes or vendor tables will automatically be changed to the new dates, though full refunds (including fees) will be available for those who cannot attend the new dates.
GaryCon, the convention created by Gary Gygax's son Luke in 2008 originally scheduled this year for March 26 to March 29 in Lake Geneva, WI, has been canceled
. All reservations and passes will be fully refunded as well as hotel bookings through the Grand Geneva Resort. All those refunded will also receive a discount for 2021 convention passes.
Steve Jackson Games announced the cancellation of the second annual FnordCon, originally scheduled for April 3 through April 5 in Austin, TX
. All passes will be refunded, those who purchased items to be picked up at the convention (such as t-shirts or prints) have the option to have those shipped to them at no additional charge, and volunteers will still receive their t-shirts and other swag. Kickstarter backers for the convention at certain levels will be contacted individually on April 1. A virtual event may take place in the future, but no firm plans have been made yet.
Wargaming convention Adepticon originally scheduled for March 25-29 in Schaumburg, IL, has been canceled
. All attendees will be contacted individually for refund information "by April 15 or sooner" including prepaid merchandise, badge upgrades, and other related items.
Fantasy Flight Games announced the suspension of all Organized Play through at least June 1
. The postponement affects multiple games including
Star Wars
titles and
Legend of the Five Rings
and will have knock-on effects for the schedule throughout the rest of the year.
Other conventions are currently still scheduled but may be forced to cancel depending on future developments.
Paizo announced that PaizoCon scheduled from May 22 through May 25 is still scheduled to go on in Seattle, WA
. "The Washington State government is currently prohibiting gatherings of 50 or more people, though the timeframe does not yet approach the announced dates for PaizoCon (May 22–25). If the gathering ban or other concerns suggest that we should cancel or postpone PaizoCon, we will inform the community as soon as we can."
Meanwhile,
GAMA has released a statement on Origins Game Fair currently scheduled for June 17 through June 21 in Columbus, OH
. "GAMA is very concerned about having a safe and fun environment for our attendees, game organizers, volunteers, and exhibitors and are closely monitoring the recommendations from the CDC and the Ohio Department of Health. This crisis is rapidly evolving and we want to give people as much notice as we are able of any changes. As such, we will make a go/no-go determination on the convention by May 1st. If the situation changes before that date, we will issue an update but as of this moment, we are proceeding with Origins 2020 as scheduled."
Gaming retail chain GameStop has landed in hot water for an internal memo sent to stores proclaiming them "essential retail" to keep stores open
in areas which have ordered all non-essential retail outlets closed for lockdown. The exemption for "essential retailers" is meant to cover stores such as grocery stores, gas stations, pharmacies, and other retailers required for society to continue function, but GameStop has advised store owners to remain open. The memo includes a letter to provide to law enforcement attempting to close locations proclaiming them "essential". This news comes
only a few days after reports from workers at GameStop locations around the country that they are not abiding by the COVID-19 policies
stated by the company in emails and press releases. Stores do not have proper cleaning supplies to disinfect counters and other surfaces including demo machines, are not being provided with hand sanitizer, some have had their restrooms closed due to lack of toilet paper, and employees are told they must have a doctor's note stating specifically that they are not authorized to work or else they will face termination.
GameStop has responded to these reports in a statement to Ars Technica, "While GameStop is best known as a provider of gaming and home entertainment systems, we also offer a wide array of products and devices that are important to facilitate remote work, distance learning, and virtual connectivity. […] While there are many businesses and organizations far more critical than ours, we believe we can have a positive impact during this very challenging time."
Okay, now that we're done with that, let's talk about the silver lining in this dark cloud. Multiple companies are releasing free products in order to help people get together and socialize while under self-isolation, lockdown, and quarantine. First, to encourage social isolation, virtual tabletop software
Fantasy Grounds is currently on sale for 75% off on Steam ($9.99) or 51% off for the Ultimate License bundle ($73.53)
.
Roll20 released multiple products for free and have increased its server capacity to compensate for the additional load
. And the newcomer to the virtual tabletop landscape,
Astral, has made their paid features and will upgrade all accounts to Pro until the end of April
while users who already have paid accounts will be given credit for two months for free.
Of course, once you get on your virtual tabletop, you'll need a game to play. Here's a list of free products companies have provided so far:
Several companies are working to make their games as accessible as possible under the current conditions.
Atlas Games announced the "Friendly Local Game Drop Program" for game store retailers
. All you have to do is contact your friendly local game store to order any product in Atlas Games' catalog at 25% off MSRP and it will be shipped directly to you so you can still support your local game store. Additionally,
Modiphius announced new sale offering free shipping to all customers
in Europe, United Kingdom, United States, and Canada for orders over £150 using the code "GAMESUNITED" while customers in South Africa, New Zealand, and Australia can also get free shipping using the code "AUNZZA". If you want PDF products, you can get 40% off all PDFs purchased when you spend £50 using the code "PDFME". Finally,
Wizards of the Coast have lifted restrictions on pre-release for the Ikora: Lair of the Behemoths expansion for Magic: The Gathering to allow players to have home events
and avoid large gatherings in game stores. Players can purchase Prerelease Packs and Commander Decks to take home and still receive credit for "attendance" without participating in in-store events with all credits going both to players and stores for future allocations.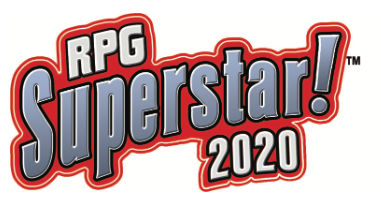 Okay, we're done with the pandemic news now, I promise.
Let's start with something much more fun, the RPG Superstar 2020 contest from the Roll for Combat podcast
! The
Pathfinder 2nd Edition
design contest (originally run by Paizo themselves) features cash prizes for game designers who will be required to submit to a challenge to test their design abilities. This time around, the contest is to design a monster for
Pathfinder 2nd Edition
judged by a panel led by long-time
Pathfinder
designer and
Starfinder
Lead Designer Owen K.C. Stephens. Entrants will be paired down to the 101 finalists with open voting for the final winner. Winning monsters will be featured in the book
Battlezoo Bestiary
. If you're considering an entry yourself, be warned that all entries (whether they win or not) will become the property of Skyscraper Studios. If you're cool with that, you're allowed up to two entries per person and you have until June 12, 2020, to get your entry in. All 101 finalists will win a cash prize ranging from $25 to $500 plus PDFs, t-shirts, books, and more.
Modiphus announced the release of Star Trek Adventures: Delta Quadrant Sourcebook completing the four quadrant-based series of books on the galaxy
. The 138-page book features information about the post-Dominion War Federation along with maps of the Delta Quadrant, information of the alien species there, information on the Borg Collective and Species 8472, and more. Plus there's information on creating player characters of the Ocampa, Talaxian, Liberated Borg, and more for a total of a dozen new playable species. Of course, if you want stats for the crew of the USS Voyager themselves, you'll have to pick up
the 19-page PDF Star Trek Adventures: Voyager Player Characters released late last year
. Oh, and while the links above go to DriveThruRPG, if you're going to pick up a few other titles,
you may want to order directly from Modiphius to take advantage of that sale mentioned above
.
Avonelle Wing received the first-ever Rick Loomis Service Award during the recent GAMA Expo
. From the announcement: "Avonelle Wing has been running gaming cons her entire adult life. She grew up in the Double Exposure community and found her voice as a creator and an activist in the context of creating thoughtful space for gamers and fans. She is a larpwright, a community organizer and an intersectional feminist. Her body of work in the last decade has focused on amplifying the voices of disadvantaged and under-represented game creators and consumers." The Rick Loomis Service Award was created in memory of Flying Buffalo founder and key member of GAMA Rick Loomis to honor service to the game industry.
That's all from me for this week! Don't forget
to support our Patreon
to bring you more gaming news content. If you have any news to submit, email us at
news@enworldnews.com
, and you can get
more discussion of the week's news on Morrus' Unofficial Tabletop RPG Talk
every week. You can
follow me on Twitch where I'll be playing Gabriel Knight on Sunday with game designer and voice actor Kevin Czarnecki and continuing my play-through of the Mass Effect series on Tuesday,
subscribe to Gamer's Tavern on YouTube for videos on gaming history, RPG reviews, and gaming Let's Plays
, or you can listen to
the archives of the Gamer's Tavern podcast
. Until next time, may all your hits be crits!
Note: Links to Amazon, Humble Store, Humble Bundle, and/or DriveThru may contain affiliate links with the proceeds going to the author of this column.