For a long time, Paizo held an annual RPG Superstar competition. It was a bit like
The X Factor
or
American Idol
, but you had to desig
n Pathfinder
things (magic items, monsters, etc.), with the winner getting to write an adventure for the company. I was even a judge one year!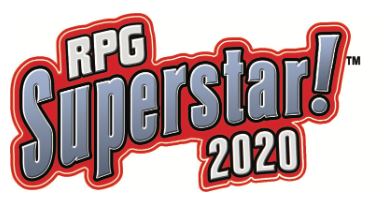 ​
The competition ended a few years back, in 2015, but
this year is has returned
... but with a few vital changes. The big ones that it is no longer being run by Paizo, but by the Roll For Combat podcast, which has licensed it from Paizo. The head judge is Owen KC Stephens.
It's still
Pathfinder
-based (in this case,
Pathfinder 2E
), and has cash prizes for over 100 winners from $25 up to $500. It has been shortened somwhat, too - instead of the multiple round of designing various
Pathfinder
things which tested various different design skills, narrowing down the contestants at each stage, there's one big stage -- creating a monster. It starts on March 16th, the judges will choose a top 101 entries, and then there will be open voting for the winner, which will be announced in August.
Additionally, the winning monsters get featured in a book called the
Battlezoo Bestiary,
and for lesser prize levels
"...a chance that your monster will be a featured antagonist in John Staats' upcoming litRPG series, The Book of Dungeons".
Note that there is a clause which says "All monsters submitted to the RPG Superstar™ contest will be owned by Skyscraper Studios, Inc." -- that does include the non-winning entries, too.