Hello everyone, Darryl here with this week's gaming news! Multiple movie tie-in RPGs coming for
D20 Modern
, new
Shadowrun
releases, a
Pathfinder
Audio Adventure on its way, Origins Game Fair drops mask mandate to controversy, and more!
For a quick summary of the week's news, Jessica Hancock will bring you up to speed with
This Week in TTRPG.
Don't forget, you can keep up with all the week's gaming news in detail with
Morrus' Unofficial Tabletop RPG Talk
! This week, Morrus, Peter, and Jessica talk about the controversy around "evil races".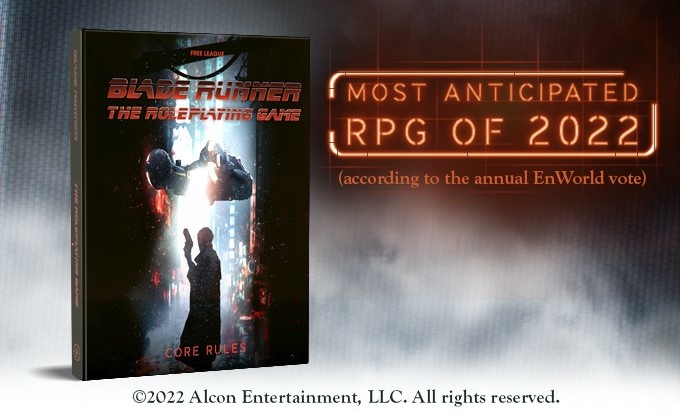 In case you missed it elsewhere on EN World this week:
Earlier this year, Evil Genius Games announced their reboot of D20 Modern and, boy, is there an update
. Not only will they have a licensed setting, but a
lot
of licensed settings. Announced so far are
D20 Modern
tie-in settings for
Rambo, Pacific Rim, Highlander, Kong: Skull Island, The Crow, Universal Soldier, Escape from New York
, and
Total Recall
. Each setting will also have its own new class: Twins for
Pacific Rim
, Monster Hunter for
Kong: Skull Island,
Immortals for
Highlander
, The Possessed for
The Crow
, Street Warrior for
Escape from New York
, Mutants for
Total Recall
, Cyborgs for
Universal Soldier
, and Guerilla for
Rambo
.
The Kickstarter for D20 Modern: Everyday Heroes is scheduled to launch on May 17
.
Paizo announced a new audio adventure for Pathfinder coming to mobile devices later this year titled Shardfall
. The adventure will be set in the Shackles, the heart of the high seas in the
Lost Omens
setting, as the player will survey uncharted islands and investigate an unknown magical phenomenon that could shift the power of the region. The adventure will be produced by Wanderword, who previously released
the six-episode-plus-prologue Starfinder audio adventure released through 2019 and 2020 available on Amazon Alexa devices
. While few technical details are available yet, the "mobile devices" announcement indicates this new
Pathfinder
adventure will be accessible on more devices and Wanderword advertises its engine works on iOS, Android, and Google Assistant as well as Alexa. More details will be announced later and the app is expected for a Summer 2022 release.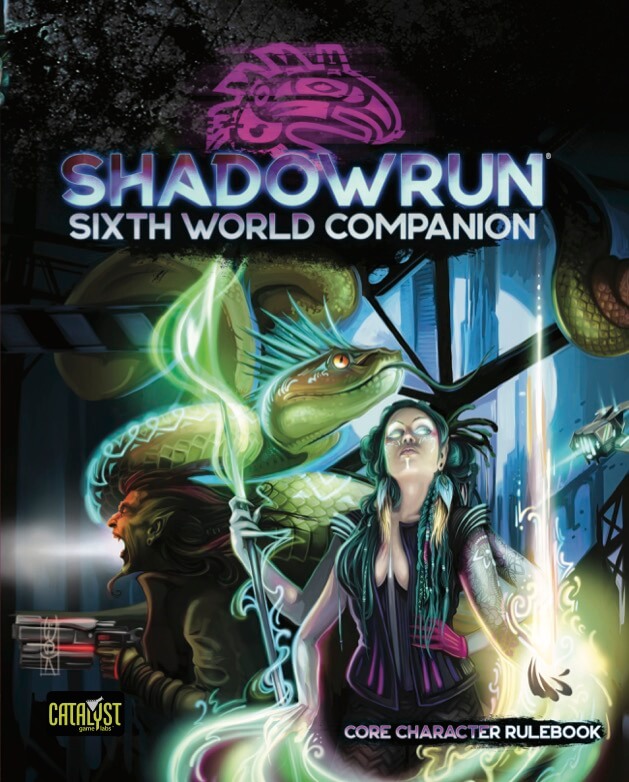 Catalyst Game Labs announced several new Shadowrun products including a long-awaited sourcebook for Shadowrun Sixth World Edition
. The
Shadowrun Sixth World Companion
is one of the core sourcebooks for the
Shadowrun
system that adds a slew of new character creation options. New qualities, new metatypes, optional rules, and more and, if it's anything like previous releases, includes a lot of options that many
Shadowrun
veterans consider almost essential. The hardcover and PDF versions will be available later this month.
A pair of books are also on the way with
Shadow Cast
, a collection of pre-generated characters ready to jump straight into the game or for use as fully fleshed-out NPCs. The characters will also make use of the new options from
Sixth World Companion
and will feature discussions of roleplay backgrounds for the characters, plot hooks, quality paths, and tips for roleplaying the characters. The characters will also be available in
Rogues Lineup
, a deck of character cards ready for quick use at the table for NPCs. These products are both available this summer.
And I am personally thrilled to see that the Matrix sourcebook
Hack & Slash
finally has a release date! For those who don't know, my username "Abstruse" comes from my
Shadowrun 3rd Edition
decker character, so I am very much looking forward to this book full of new programs, qualities, complex forms, and more expanding the hacking rules for
Shadowrun Sixth Edition
. And for quick reference, the
Program Deck
is also on its way featuring reference cards for the various decking programs available in both the core rules and this new expansion.
Hack & Slash
is set for release in late summer/early fall.
The announcement also contained several new fiction releases and reprints of classic
Shadowrun
novels and short story collections, but the biggest outside the RPG books has to be
Shadowrun: Edge Zone Upgradable Card Game
. This living card game is based on the
Shadowrun Collectible Card Game
released in the 1990s with new art and rules updates. The game will launch with two pre-build decks, one focused on magic and the other on technology, that can be played right out of the box or mixed and matched to create exactly the deck you want. No release date is available yet.

On Friday, April 29,
GAMA announced that their annual convention Origins Game Fair would rescind its mask mandate and make mask-wearing "highly recommended" but not mandatory
. This announcement came just three days before the May 2 deadline to request refunds for attendee badges (with a 10% service fee) and after the cancelation window for vendors. After backlash to the announcement, GAMA (Game Manufacturer's Association, the tabletop gaming industry trade organization and the group behind Origins Game Fair) stated they would extend the rollover window for vendors until May 11, but the organization has not extended the refund deadline for attendees, which has now expired. This change in health and safety policy came just days before
news broke that a convention volunteer at PAX East passed away due to a COVID-19 infection she received at that event
. While the Origins Game Fair Twitter account is still online,
the official GAMA Twitter account appears to have been deactivated or deleted
.
ICv2 reports that the GAMA reported a return to profitability in 2021
with a $182,000 net profit for the year, following a loss of $221,000 in 2020.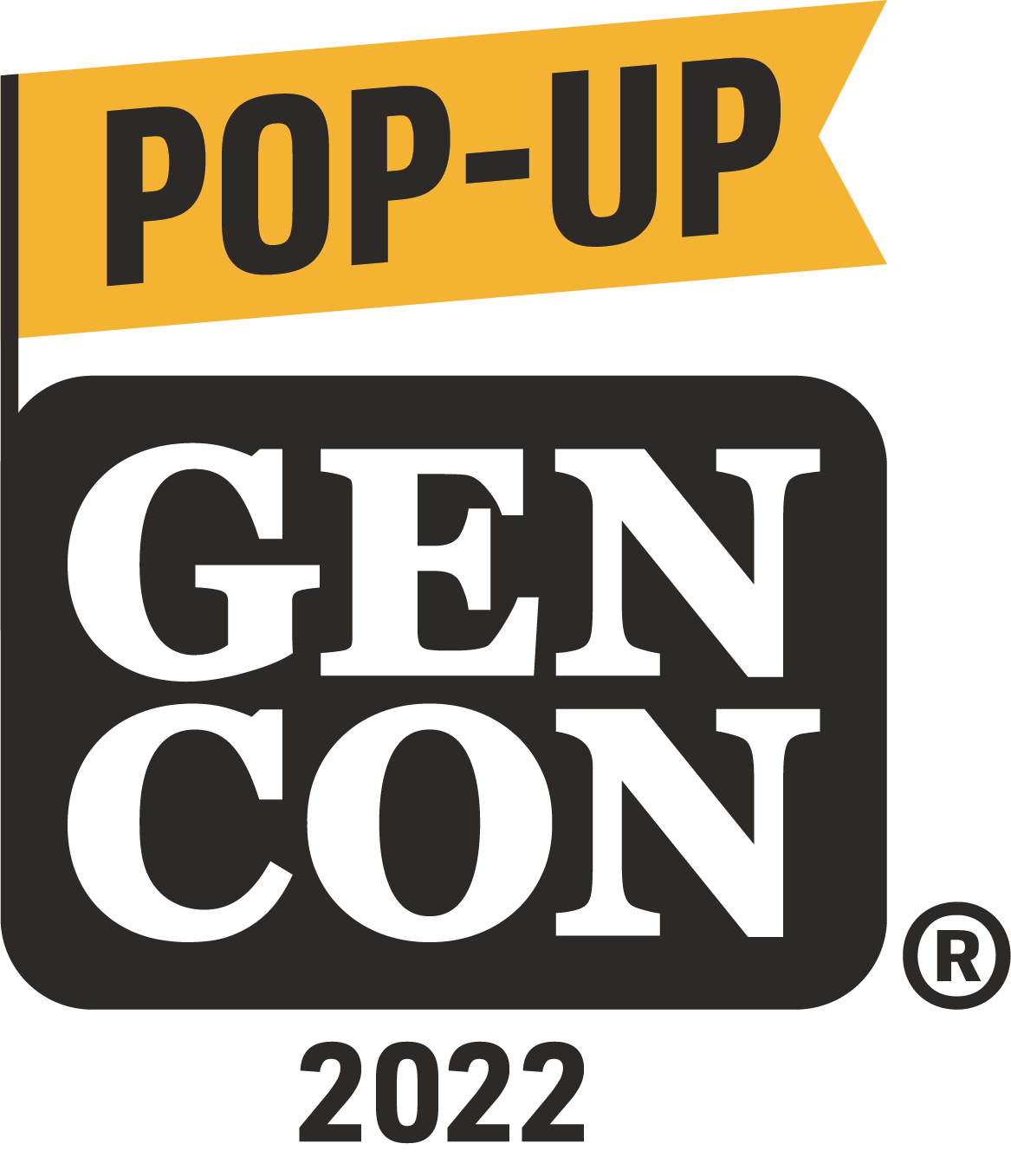 Gen Con announced that the Pop-Up Gen Con events will go on hiatus in 2022
. Pop-Up Gen Con began in 2019 as a retail initiative to bring Gen Con to local gaming stores across the country. Events include game demos and newly released products available in gaming stores. The program was put on hiatus in 2020 due to the COVID-19 pandemic but was brought back in 2021.
ICv2 reports Gen Con has put the program on hiatus
to "focus our resources and attention on making Gen Con Indy 2022 a truly spectacular return to pre-pandemic scale in celebration of 55 years of Gen Con". Plans are in the works to revive the program in a "revamped" state in 2023.
United Paizo Workers along with other labor organizations visited the White House for a meeting with US President Joe Biden, Vice President Kamala Harris, and Secretary of Labor Marty Walsh
. Union representative Alex Speidel joined other labor organizers including representatives from Titmouse Productions (the animation studio that worked on
Critical Role: Legend of Vox Machina
), Starbucks Workers United, REI Union Soho, and the Amazon Labor Union. The meeting discussed organization efforts and UPW discussed the actions of solidarity from Paizo freelancers that were valuable in getting the union recognized. Speidel also confirmed that the following words have now been said in the Oval Office: Paizo, Pathfinder, Starfinder, and Dice. While
the goblin and skittermander plushies were on the grounds of the White House
, they were
unfortunately forced to wait outside of the Oval Office
.
That's all from me for this week! Don't forget
to support our Patreon
to bring you more gaming news content. If you have any news to submit, email us at
news@enpublishingrpg.com
, and you can get
more discussion of the week's news on Morrus' Unofficial Tabletop RPG Talk
every week. You can
follow me on Twitch to get notifications when I go live,
subscribe to Gamer's Tavern on YouTube for videos on gaming history, RPG reviews, and gaming Let's Plays
, or you can listen to
the archives of the Gamer's Tavern podcast
. Until next time, may all your hits be crits!
Note: Links to Amazon, Humble Store, Humble Bundle, and/or DriveThru may contain affiliate links with the proceeds going to the author of this column.