Hello everyone, Darryl here with this week's gaming news! Paizo workers forming a labor union, new D&D releases announced, updates on D&D and Critical Role television series, a Cowboy Bebop RPG announced, and more!
Don't forget, you can get all the news every week with
Morrus' Unofficial Tabletop RPG Talk
! This week, Morrus and Peter are joined by Morrigan Robbins to talk about the launch of the
Level Up: Advanced 5e Kickstarter
.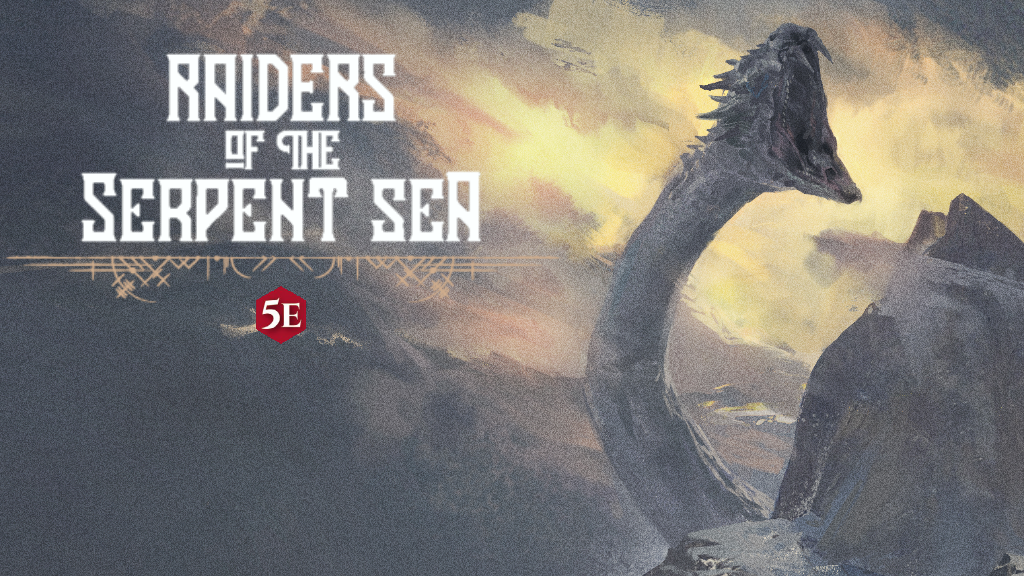 In case you missed it elsewhere on EN World this week: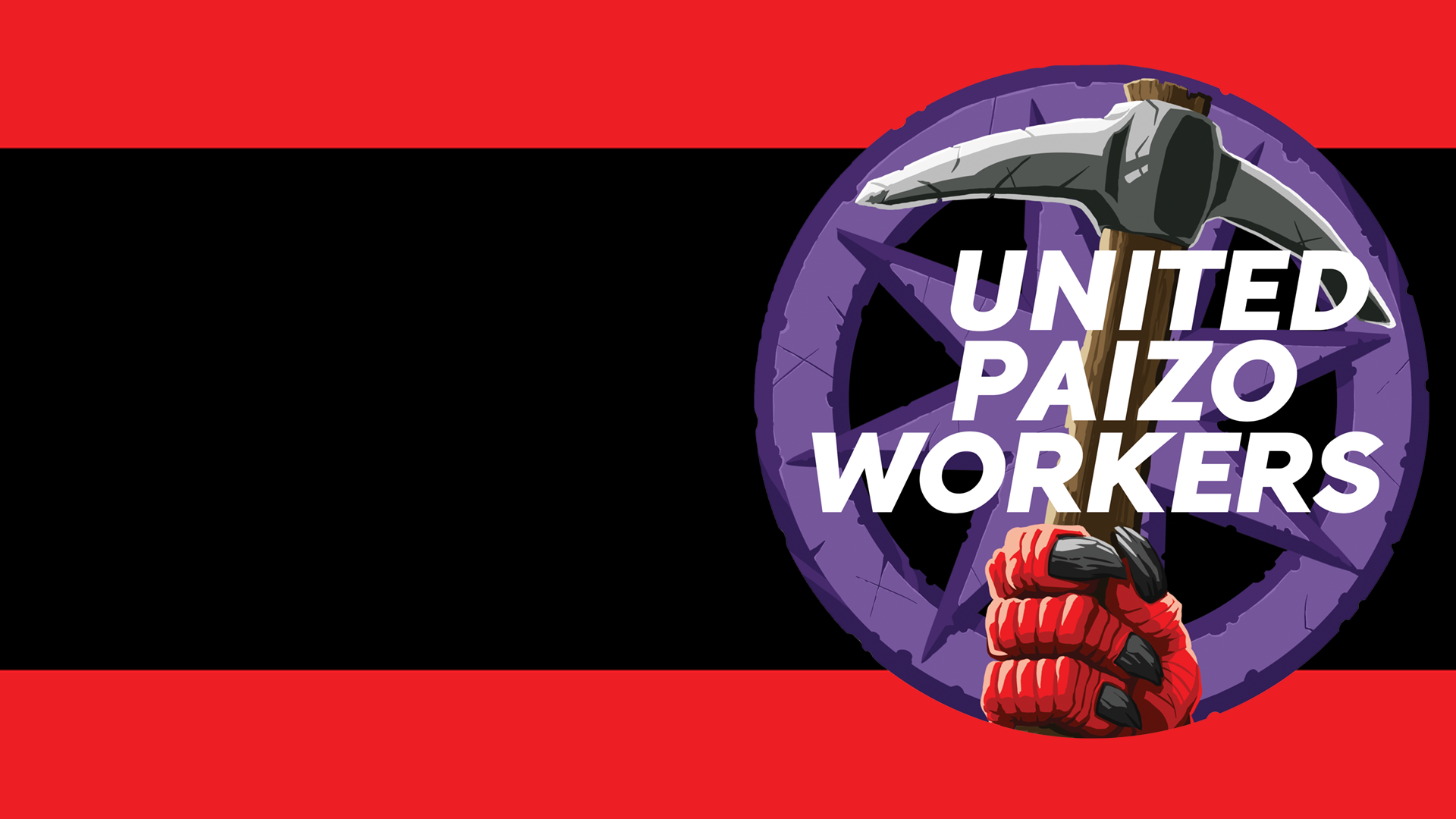 More than 30 employees for Paizo, Inc. have formed the United Paizo Workers labor union in order to address problems that have come to light recently with working conditions in the company
. The organization efforts are being handled with assistance from the Communication Workers of America, a union covering workers in the news and entertainment industries.
The full press release is available here including a list of issues they hope that the union will be able to address for workers at Paizo
. At this time, all the employees signing the press release are employees of Paizo and do not include any freelancers, who make up bulk of the workers within the tabletop roleplaying game industry.
At this point, Paizo can voluntarily recognize the union which will start the negotiation process. Paizo also has the option to involve the National Labor Relations Board in the organization efforts, either to verify the intent to organize using what's called a "card check" (where NLRB acts as a third party to anonymously verify the intent to organize by a majority of employees) or attempt to fight the organization efforts by requesting the NLRB verify a vote. No matter which method Paizo chooses, once recognized, the union will then enter into negotiations for an employment contract with Paizo known as a collective bargaining agreement.
Already a few misconceptions have shown up on social media. The United Paizo Workers exists as a union. The only question is whether or when Paizo will recognize the union and begin negotiations and if the involvement of the National Labor Relations Board will be required. There have been no calls for a boycott nor any talk of a strike. Strikes,
such as the one scheduled to begin on October 18
from the International Alliance of Theatrical Stage Employees (IATSE) in the television and film industry, happens as a last option when negotiations between the union and the company break down and only happens with the approval of members of the union (union management cannot "force" a union to strike).
At the time of writing, Paizo has not responded to the organization request by the union.
A slew of announcements for new
Dungeons & Dragons
products, both official and third-party, came out in the wake of D&D Celebration.
First, Forgotten Realms creator Ed Greenwood announced that he is working on a sourcebook covering the magrocracy of Thay along with designers Alex Kammer and Alan Patrick
. This sourcebook will be available on the DM's Guild in both digital and print-on-demand formats with specific release information coming "in the next 30 days or so".
Out now from Wizards of the Coast is Minsc and Boo's Journal of Villainy as this year's charity product for Extra Life
. This 158-page book is framed as the journal of Minsc and Boo (not sure how Boo did any writing but who am I to question a miniature giant space hamster?) and edited by Volo Geddarm. In reality, the book is written by James Ohlen, the former Senior Creative Designer at BioWare who served as lead designer on the original two
Baldur's Gate
games (along with
Star Wars: Knights of the Old Republic, Dragon Age: Origins,
and worked on other projects at BioWare such as
Mass Effect
series). In addition to his own roleplaying company Arcanum (see the story summaries at the top of the column above for their upcoming release), Ohlen is head of Archetype Entertainment, the video game studio Wizards of the Coast formed in 2020. This book is available in PDF for $14.95, softcover for $34.95, and hardcover for $44.95.
Wizards of the Coast also announced a new adventure, Critical Role: Call of the Netherdeep, in association with Critical Role
. The adventure will be set in the world of Exandria and take the party from level 3 to level 12 in a world-hopping story including the new continent of Marquet.
This hardcover is scheduled for a March 2022 release and will retail for $49.95
.
Finally, copies of
Fizban's Treasury of Dragons
have made it into the hands of reviewers.
The full table of contents are available showing what to expect in the book
(and yes, draconians are included) along with a few images of internal art.
Rob Wieland also gave a quick review of the book with his five favorite things here on EN World
. While the book was part of the shipping delays announced last week,
it's currently scheduled for release on Tuesday, October 26 with a retail price of $49.95
.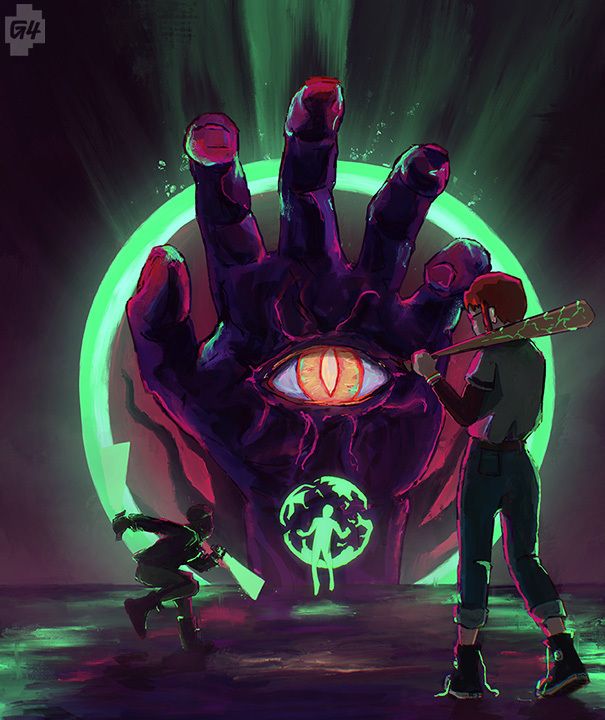 Two big announcements in
Dungeons & Dragons
television came this week.
First, G4 announced a limited run live play series as part of the network's relaunch schedule
. Starting November 16, G4 will be back with updated versions of classics like geeky talk show
Attack of the Show
and video game review show
Xplay
along with new series, including a program currently titled "Dungeons & Dragons Limited Series". This show will follow four campaigns featuring "a mix of G4 talent, veteran D&D players, and celebrities", though no specific guests have been announced.
Meanwhile, the first trailer for The Legend of Vox Machina came out of New York ComicCon
. The animated series was crowdfunded by a $10 million Kickstarter campaign before being picked up by Amazon for distribution. The series will premiere on February 4, 2022.
Wow, you know it's a busy news week when something like this gets pushed so far down, at least in my column considering I'm a huge fan of the anime series
Cowboy Bebop
.
Mana Project Studio and Don't Panic Games announced an officially licensed Cowboy Bebop: The Role-Playing Game
.
Cowboy Bebop
is a science fiction neo-noir anime series that, while only producing a single 26-episode series in 1998 and one theatrical film in 2001, has managed to stay in the public consciousness as long and as strongly as other anime with more than a thousand episodes. The setting follows a group of "cowboys", the setting's nickname for bounty hunters, flying across a terraformed solar system in the ship
Bebop
. The blind of genres including science fiction, spaghetti westerns, noir detective, martial arts action, and more along with an amazing jazz-influenced soundtrack kept the series popular for more than two decades after its initial release culminating in a live-action series coming in November from Netflix. Little is known about the upcoming roleplaying game other than it is being designed by the Italian design team behind the award-winning
Not The End
and will come to Kickstarter in 2022 with an anticipated release later that year. The initial launch will be in English, French, and Italian (but ironically not Japanese, the language of the original anime).
Paizo announced a new board game coming to Kickstarter soon, Pathfinder Arena
. Iconic heroes of
Pathfinder
have become trapped inside a magical entity known as "Arena", pitting them against one another in a bid to escape from the living dungeon. Each player will take on the role of one of the iconic heroes of the
Pathfinder
setting facing challenges of monsters and traps within a dungeon they can control by moving the tiles that make up the board. The boxed set will feature 18 unpainted miniatures (at an appropriate scale for RPG use) along with tiles, custom character decks, and other accessories plus a young black dragon miniature available for day-one backers. The Kickstarter launches on November 23.
That's all from me for this week! Don't forget
to support our Patreon
to bring you more gaming news content. If you have any news to submit, email us at
news@enpublishingrpg.com
, and you can get
more discussion of the week's news on Morrus' Unofficial Tabletop RPG Talk
every week. You can
follow me on Twitch to get notifications when I go live,
subscribe to Gamer's Tavern on YouTube for videos on gaming history, RPG reviews, and gaming Let's Plays
, or you can listen to
the archives of the Gamer's Tavern podcast
. Until next time, may all your hits be crits!
Note: Links to Amazon, Humble Store, Humble Bundle, and/or DriveThru may contain affiliate links with the proceeds going to the author of this column.