Hello everyone, Darryl here with this week's gaming news! New Classic D&D Settings On the Way, HeroQuest Officially Announced, a new Batman RPG, Baldur's Gate 3 Delayed, and more!
Don't forget, you can get all the week's gaming news at
Morrus' Unofficial Tabletop RPG Talk
! This week, Morrus and Peter are joined by Mike Olson to talk about
Skullkickers
, the hardcover collection of the Jim Zub comic book with included RPG adventure.
In case you missed it elsewhere on EN World…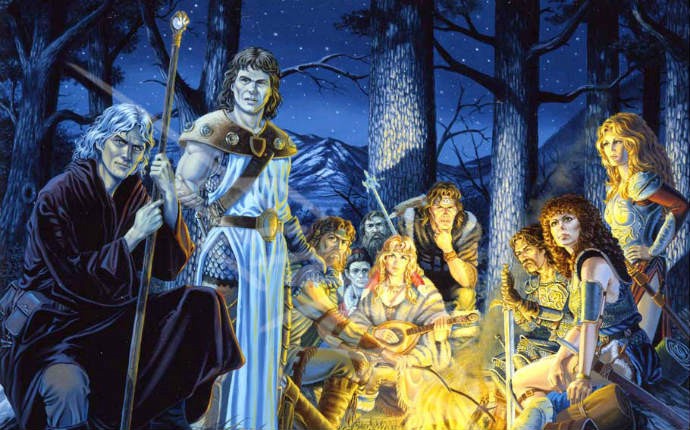 At the D&D Celebration this past week,
Wizards of the Coast confirmed that there will be more new settings on the way
. In fact, there will be an increased emphasis on settings in the coming years. Beyond the expected
Magic: The Gathering
settings (which were also confirmed to be on the way), but that there will be three classic
Dungeons & Dragons
settings getting active attention including some that fans have been actively asking for. While they did not hint further as to which three settings these would be,
a Wizards of the Coast survey from July 2015
showed that the most popular settings that do not currently have 5e support are Dark Sun, Planescape, Greyhawk, Dragonlance, and Spelljammer. Me, I'm going to go for the dark horse entrant and say Birthright.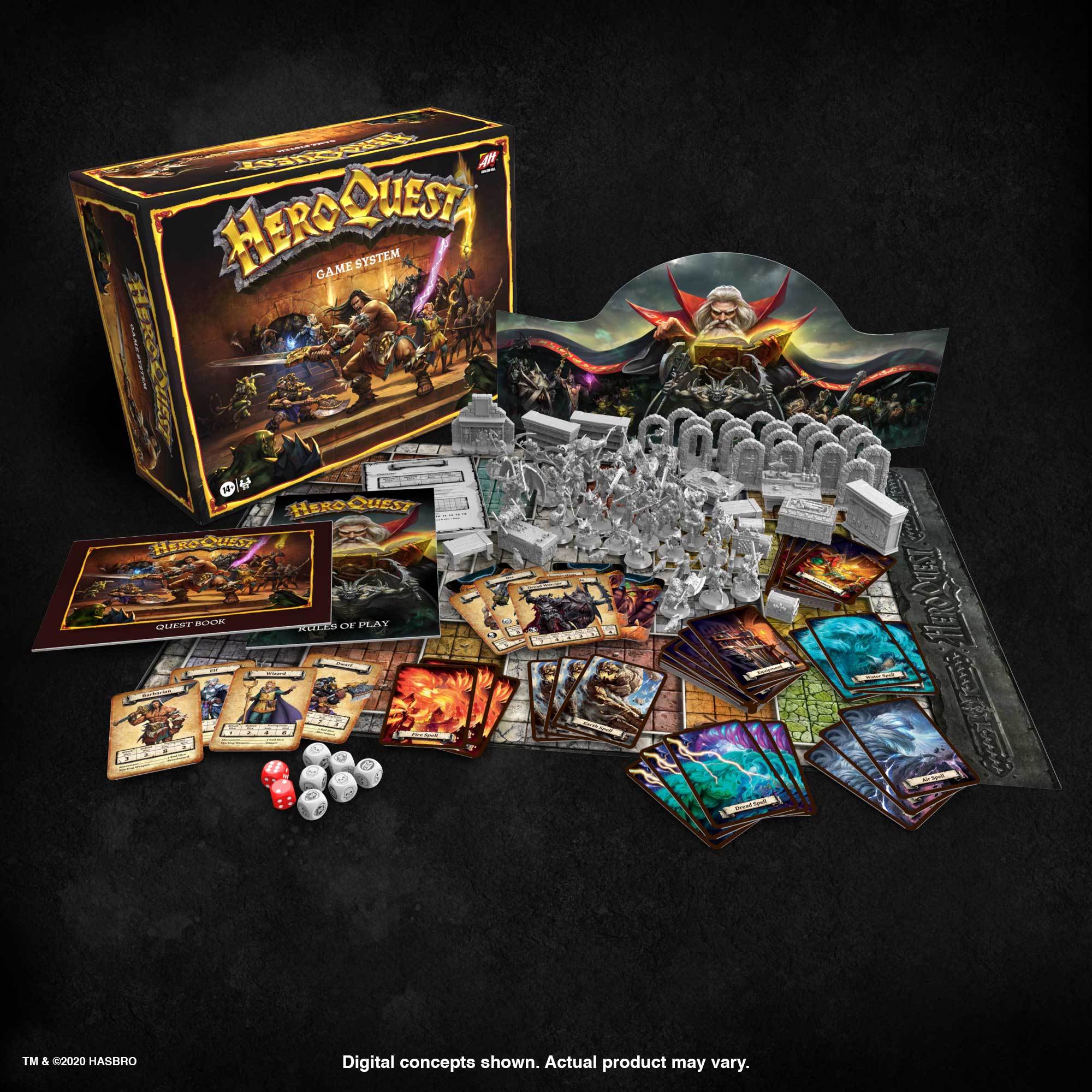 The wait is over and we now officially know that HeroQuest is coming back through Avalon Hill and Hasbro Pulse
. Sort of an in-house crowdfunding-esque pre-order platform, Hasbro Pulse allows fans to back a project and, if it meets a funding threshold, the product will go into production along with stretch goals and Pulse exclusives. In this case, the new version of
HeroQuest
has two pledge levels, the base game for $99.99 and the base game plus two expansions for $149.99. The game is mostly the same as the original using the US version of the rules and questbook with only minor updates. There are also stretch goals for a new player character class of the Warlock, extra minis and dice, and a new questbook. The minis have also been updated to full plastic (the original included many cardboard components for the terrain/accessories) and all have updated designs with more detail but similar poses to the originals.
But what about all those rights issues I wrote about last week
? Well the original
HeroQuest
used some elements from the
Warhammer Fantasy
universe, but it appears that all of that material has been removed based on the trailer and previews. The Fimir have been replaced by Abominations (which look very Kuo-Toa like) and the Chaos Warrior and Chaos Wizard replaced with the Dread Warrior and Dread Wizard.
As far as the name "HeroQuest" goes, which was owned by Moon Design Publications and Chaosium as the RuneQuest narrative RPG, Egg Embry has an interview with Chaosium's Vice President Michael O'Brien telling the story
.
The Hasbro Pulse pre-orders have already blown past the $1 million goal and unlocked the first stretch goal—err, "Mythic Unlock" of the Warlock playable character. The pre-order period will run until November 6, 2020, and is only available to all US States, Puerto Rico, the US Virgin Islands, APO/FPO addresses, and Canada (excluding Quebec).
Speaking of RuneQuest, the adventure The Whispering Ruins is available free from Chaosium on Itch.io
. The short adventure was originally made available to attendees of Dragonmeet 2019 in London but is now available as a free PDF. The adventurers are drawn to ruins at the edge of Prax on the eastern foothills of Forloss Hills east of Toena and south of the Six Sisters. The locals call it "The Whispering Ruins" which even the local animals are terrified to approach. The 5-page PDF is available for free and requires the
RuneQuest
core rules
or RuneQuest Quickstart to play
.
Monolith Edition announced Batman Gotham City Chronicles RPG, a licensed Batman roleplaying game
. The game will be based on the D20 System (though it's unclear if they mean the system named "D20 System" from the 3.X OGL era or the modern 5e OGL rules), but will only be about Batman and not any other DC superheroes. However, you'll be able to make your own vigilante heroes or police officers to take on crime in the ever-corrupt city of Gotham. The set will include five total books, three of which have been revealed:
Gotham's Heroes
rulebook,
Gotham City Guide
setting book,
Gotham's Chronicles
scenario book, and two other campaign settings revealed during the Kickstarter. Concept art has been released for Selina Kyle as Catwoman, Waylon Jones as Killer Croc, Dick Greyson as Nightwing, Tim Drake as Robin, Jonathan Crone as Scarecrow, Harvey Dent as Two-Face, and several sketches of the city of Gotham and various locations. No date has been announced for the Kickstarter at this time.
While we rarely report on video game news unless it's directly related to tabletop RPGs, sometimes industry news is so big it becomes RPG news by accident. In this case,
Microsoft announced they are purchasing Bethesda and their parent company ZeniMax for $7.5 Billion
. While the implications of this deal on the video game market are currently undergoing wild speculation from outlets all the way to NPR, Forbes, Bloomberg, ESPN, Variety, and beyond, I'll leave that alone to focus on the impacts on the RPG industry. Specifically, Modiphius currently has a licensing deal with Bethesda for several of their titles. Currently, Modiphius produces a miniature game for
Elder Scrolls
, a roleplaying game for
Dishonored
, and both for
Fallout
, all of which are Bethesda properties. The acquisition by Microsoft hasn't affected releases coming soon (see below), but it's unknown at this time what it might mean for future releases
such as the upcoming 2d20 System version of Fallout
, which had a closed beta test starting this past January.

Speaking of the Fallout: Wasteland Warfare game from Modiphius, the skirmish wargame is finally going to the shadows of New Vegas with the Mojave Expansion
. This new expansion introduces two new factions to the game, the New California Republic (NCR) and Caesar's Legion, along with new rules, scenarios, quests, events, narrative cards, and more. And yes, it will integrate with the roleplaying expansion to the wargame as well. In addition to the boxed set, there will also be new miniatures for familiar faces from
Fallout: New Vegas
including Legate Lanius, Vulpus Inculta, Chief Hanlon, Tabitha, Marcus, and more. This expansion requires the
Fallout: Wasteland Warfare Starter Set
and will be released in Spring 2021.
And for those who can't quite get together for a miniature game right now,
Modiphius has recently released The Unexpected Shepherd, a solo roleplaying expansion for the Fallout: Wasteland Warfare
. The expansion to the RPG rules for
Wasteland Warfare
features a choose-a-path style story as you help out an old friend in Century, a grimy trading post housed within and around a tangle of 100 shipping containers. This first part is available now as a 32-page PDF for £4 (US$5.09) with two more parts to the story on the way.
In more video game news, Baldur's Gate III developers Larian Studios announced that the Early Access period for the game will be delayed
. The new release date for early access will be October 6, one week later than previously announced. The delay comes because of stability issues that they expect to have fixed and are currently testing through an automated "World Tester". We do have two pieces of news about the launch, though. The first are the system requirements. The minimum requirements are Windows 10 64-bit, an Intel i5-4690 or AMD FX 4350 processor, 8GB of RAM, and a GTX 780 or Radeon R9 280X video card while the recommended requirements are an Intel i7-4770k or AMD Ryzen 5 1500X, 16GB of RAM, and a GTX 1060 6GB or RX 580 video card. In case you're worried, those are fairly low requirements these days with even the recommended requirements being over three years old so most people should have no issues running the game. However, it will take up a heft chunk of hard drive real estate with a 70 GB install.
The other piece of information is the price: $59.99, which is standard for most AAA games but is still the most expensive release on PC for Larian (whose previous game,
Divinity: Original Sin 2
, launched at $45). While the early access will only be the first act with about 25 hours of gameplay, buying into the early access will also get you the full game when it's ready for release.
Baldur's Gate III
will be available in early access from Steam, GOG, and Google Stadia on October 6.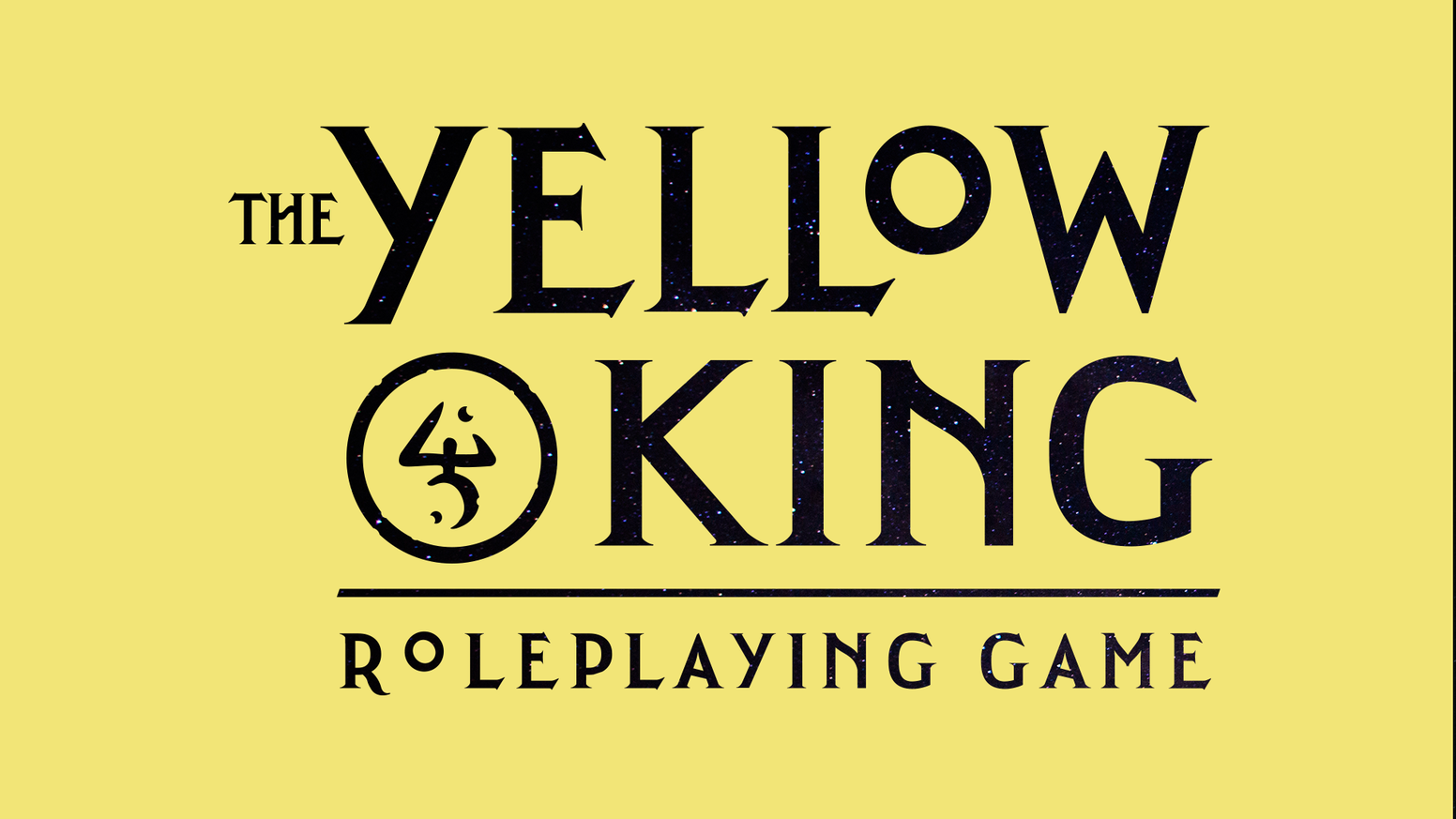 Pelgrane Press announced the upcoming release of The Yellow King Bestiary for the Yellow King Roleplaying Game
. This expansion features 86 new Foes including alien parasites, hungry buildings, warped human conspirators, gods torn from the pages of myth, and war machines that hunt in wolf-like packs. The set also includes 100 new Shock and Injury cards, everything required to run the new adversaries and monsters without any other reference required. While each beastie is tailored to one of the four settings included in
The Yellow King
, each includes hooks and tools to repurposes the Foe for the other three settings. This book is currently in the copy-editing stage and has no release date or price at this time.
Wizards of the Coast and Humble Bundle teamed up for the R.A. Salvatore Showcase Bundle
. This bundle features DRM-free multiformat ebooks of the vast majority of Salvatore's legendary work in the Forgotten Realms with thirty-two novels available starting with the seventh Drizzt book
The Legacy
in the Legacy of the Drow series all the way to
Hero
, the final book of the Homecoming Trilogy and everything in between. Not only that, but the bundle features the Cleric Quintet series of
Canticle, In Sylvan Shadows, Night Masks, The Fallen Fortress,
and
The Chaos Curse
. This bundle benefits Extra Life and runs until Wednesday, October 14.
And Vampire: The Masquerade fans should be sure to check out this month's Humble Choice which features the Vampire: The Masquerade: Coteries of New York video game
plus eleven other titles. You can get your choice of three games for $14.99/mo or nine games for $19.99/mo, cancel anytime you like and keep the games you've already got.
That's all from me for this week! Don't forget
to support our Patreon
to bring you more gaming news content. If you have any news to submit, email us at
news@enpublishingrpg.com
, and you can get
more discussion of the week's news on Morrus' Unofficial Tabletop RPG Talk
every week. You can
follow me on Twitch where I'll stream a few warm-up streams in anticipation of the release of Baldur's Gate III,
subscribe to Gamer's Tavern on YouTube for videos on gaming history, RPG reviews, and gaming Let's Plays
, or you can listen to
the archives of the Gamer's Tavern podcast
. Until next time, may all your hits be crits!
Note: Links to Amazon, Humble Store, Humble Bundle, and/or DriveThru may contain affiliate links with the proceeds going to the author of this column.