So Nolzur came out with these miniatures, and the comments are like you expect (mostly jokes on clerics healing themselves):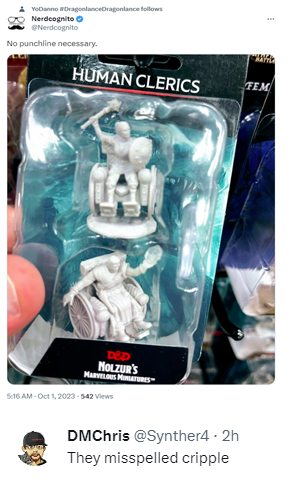 For a group that keeps harping on the importance of verisimilitude, they seem to ignore how there is a whole swath of people today (including religious people like a cleric would be) that ignore healing themselves despite medicine being available...
Besides, and more importantly, how does this hurt anyone? How does being inclusive and recognizing how anyone can be a hero in a
fantasy
game hurt them or their gaming? It's like cruelty is the point.
Good on Wizkids for making these.
Last edited: