Amazon has a new official D&D product -- the
Dungeons & Dragons Bestiary Notebook Set
, with a release date of
October 1st
. It includes 8 mini notebooks, each featuring a different monster, with stats and a brief history.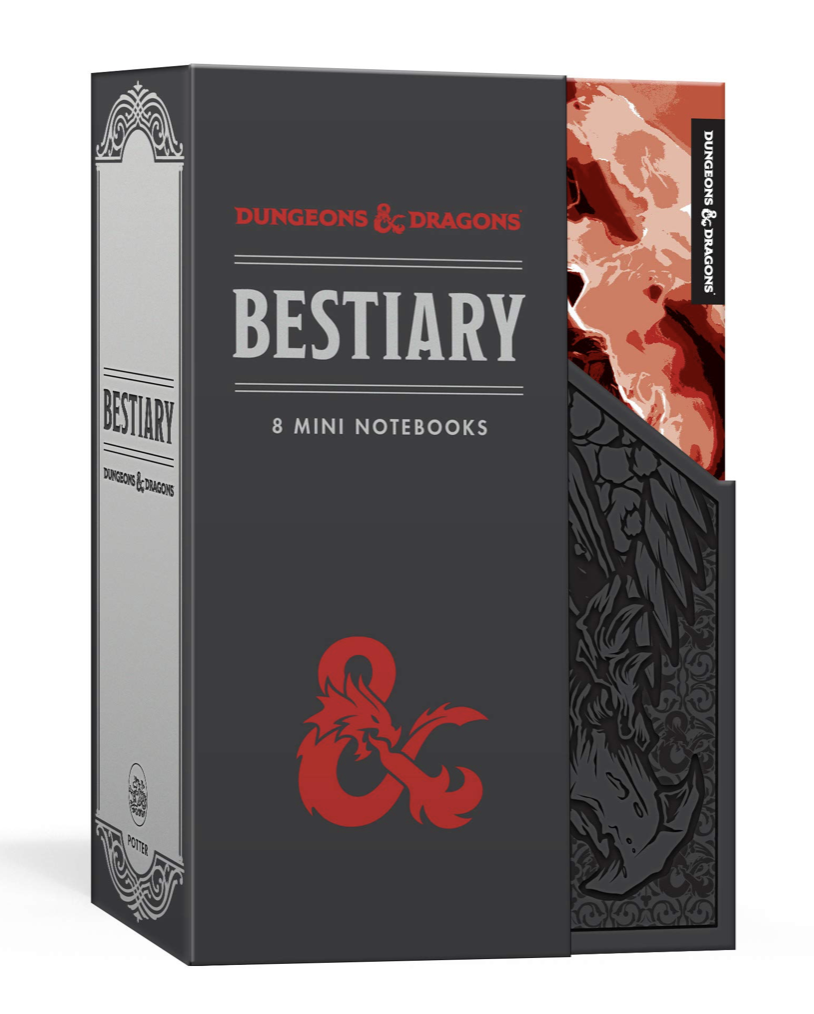 ​
Here's the description --
"This boxed set of 8 pocket-size notebooks pays homage to some of Dungeons & Dragons most reviled beasts and creatures. Each notebook cover features a different monster in a new, modern design, while the interior includes stats and a brief history of each creature. Hand-selected to include a mix of fearsome creations and fan-favorites, The Bestiary Notebook Set is a must-have collector's item for any D&D fan."
You can
find it here on Amazon
. It's probably of limited appeal, but collectors and gift-buyers might find it well-timed for Christmas 2019. (thanks to
Rhineglade
for the scoop!)
That's not all! There's also a
Book of Holding
! A D&D Journal --
"Richly packaged and highly customizable, this officially licensed blank journal is a must-have keepsake for Dungeons & Dragons fans of all levels. Each section of the journal is filled with gridded or lined pages and includes five spreads of interstitial artwork as well as a back pocket for storing character sheets and notes. Whether you're a die-hard dungeon master looking to plot your next campaign, or a part-time player wanting to represent your favorite game, this one-of-a-kind journal is the ultimate companion to any RPG lover's quest."
Last edited by a moderator: