Hola!
So, one of the things I like to look into is the history of the game. And I'm always curious about the current state of research and/or received wisdom about the classes in D&D- where they came from, how we have the archetypes that we have, and so on. So I thought I'd start a post for people, if they want to, to discuss the history of classes in D&D. I'm concentrating on the origin of the 1e (AD&D) PHB classes. I'm not going into the full history here, just a brief sketch of my understanding of the origin- feel free to expand on anything you want in the comments!
I'll be using the non-standard order (class, subclass) as they appear in the 1e PHB. I'm also using the standard 1e names (sorry, Fighting Man). For first apeparances, I try to place the first appearance of the class (for example, in a periodical) as well as the first appearance in a core D&D rulebook.
This is a start to, hopefully, some cool discussion! If you see anything you don't think is correct- let me know!


CLERIC

First Appeared:
OD&D (Men & Magic)
Gygax?:
Disputed. Gygax claims it as his invention, modeled after (among other things) Bishop Odo. For a variety of reasons, most people reject this claim, and believe that the Cleric is almost entirely based on Arneson's campaign, with Sir Fang etc.
Origin:
Bishop Carr, played by Mike Carr, was the proto-cleric. He had mad skillz to defeat Sir Fang, and the Cleric was primarily based on the idea of the vampire hunter from Hammer Horror films. Some tweaks (no edged weapons, for example) were added by Gygax.
DRUID
First Appeared:
OD&D (Eldritch Wizardry)
Gygax?:
No. Dennis "Chariot of" Sustare invented the Druid.
Origin:
Dennis, who would later go on to create Bunnies and Burrows, wanted to create a character related to plants and animals, loosely based on his understanding of the literature about early England.
FIGHTER

First Appeared:
Chainmail, OD&D (Men & Magic)
Gygax?:
Sure? I mean, Gygax, Arneson, Perren ...
Origin:
What came first, the chicken, or the egg?
PALADIN

There is no Paladin.
RANGER
First Appeared:
The Strategic Review v. 1 #2, AD&D PHB.
Gygax?:
No. Joe Fischer created the Ranger.
Origin:
So, not to put to fine a point on this, but a fan really, really, really wanted to be Aragorn.
MAGIC-USER

First Appeared:
Chainmail, OD&D (Men & Magic)
Gygax?:
Sure? I mean, Gygax, Arneson, Perren ...
Origin:
What came first, the chicken, or the egg?
ILLUSIONIST

First Appeared:
The Strategic Review v. 1 #4, Dragon Magazine #1 & #12, AD&D PHB.
Gygax?:
No. Peter Aronson introduced the class.
Origin:
First appearing as an article in The Strategic Review by Peter Aronson, the class was created by a fan (Aronson) who really, really liked illusions, and especially the descriptions of spells like Phantasmal Force. h/t Playing at the World.
THIEF

First Appeared:
Great Plains Game Players Newsletter #9, OD&D (Greyhawk)
Gygax?:
Hoo boy. Okay, so, kind of no. Gygax always steadfastly maintained sole credit for this, but exceptionally credible evidence exists that Gary Switzer & Aero Games made the Thief class, and while Gygax added some stuff to it and changed some stuff, it's largely the Aero Games' the thief.
Origin:
This is the fine line between borrowing and theft, I guess? Anyway, the original thief had the skills you would expect from a so-called box-man who would deal with traps and safes (but not sneaking, climbing, etc.). Gygax switched the system to a percentile system (SO GYGAX) and added some details based on Zelazny and Vance.
ASSASSIN

First Appeared:
OD&D (Blackmoor)
Gygax?:
While the book was "written" by Arneson, and it appears that the assassin first came from Arneson's campaign, it would also seem that the rules for the class may have come from Tim Kask when he was ....erm....helping? This one ... eh.... I actually can't find a reliable source on the true origin on this one!
Origin:
Not a clue. Near as I can tell, there was a proto-thief in Arneson's campaign, but the Assassin is credited from Kask to Arneson (as in the usual- it was terrible and I edited but I still hate it- kind of credit). I got nothing on this one?
EDIT-
This thread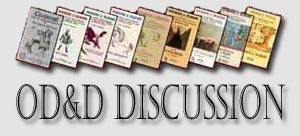 1. I'm just assuming no one played the class until Blackmoor. I say, played, meaning inside a campaign and not in the play-testing sense. Is there information--anecdotal or
odd74.proboards.com

Is the best evidence for the assassin!
h/t @Alzrius




MONK

First Appeared:
OD&D (Blackmoor)
Gygax?:
Um, no? This is very confused. The book is credited to Arneson, but Gygax definitely had a hand in it, but Biran Blume is credited with the design.
Origin:
Arguably, the monk is based on the Destroyer series of novels and the general "kung fu" gestalt of the 70s.
BARD

First Appeared:
The Strategic Review v. 2 #1, AD&D PHB (Appendix)
Gygax?:
No. Doug Schwegman wrote the original article that created the Bard class.
Origin:
Weirdly, the original Bard as printed in TSR v.2#1 was a regular character class, and only became what we would now call a prestige class after Gygax transmogrified it in the PHB. This class actually has a detailed origin story, in that the creator, Doug Schwegman, explained it at the time, stating that the class was a melange of three specific influences- the norse skald, the celtic bard, and southern european minstrel. Specifically, however, the Bard is explained as being more in the mold of the Norse and, um, Celtic type than anything else, and thus should resemble a fighter with a little magical knowledge.
ADDITIONS!!!

ARTIFICER
h/t
@Sacrosanct
First Appeared:
3e (standalone class), 2e (specialist wizard), OD&D
Gygax?:
No. Jim Ward created the first artificer class.
Origin:
Dragon Magazine #1 (June has an article starting on page 8-
Magic and Science: Are they Compatible in D&D?
by James M. Ward (Jim Ward). In the article, a race (OD&D race/class) called the artificers, from Atlantis (of course!) used technology. While an NPC class, this would be the first appearance.
Last edited by a moderator: