It's time for the second of the six
Pathfinder 2nd Edition
pregenerated characters I'll be sharing with you over the next few days. Thanks to Paizo, I have here
Kyra, the human cleric
! I was asked what order I was doing these in -- I'm going through them alphabetically (alchemist, cleric, fighter, etc...) Enjoy!
Here's what Paizo's Mark Seifter has to say about Kyra:
"Kyra ... has a bunch of different spells, including fire ray from her domain and a whole lot of heal from channel energy. You may have seen heal before in our Spells blog, but it's worth looking again a just how flexible this spell makes Kyra at healing her allies, both in combat and out. And let's not forget that Kyra's scimitar has the forceful and sweep traits, allowing her to build up momentum as she dances like a dervish in sweeping motions."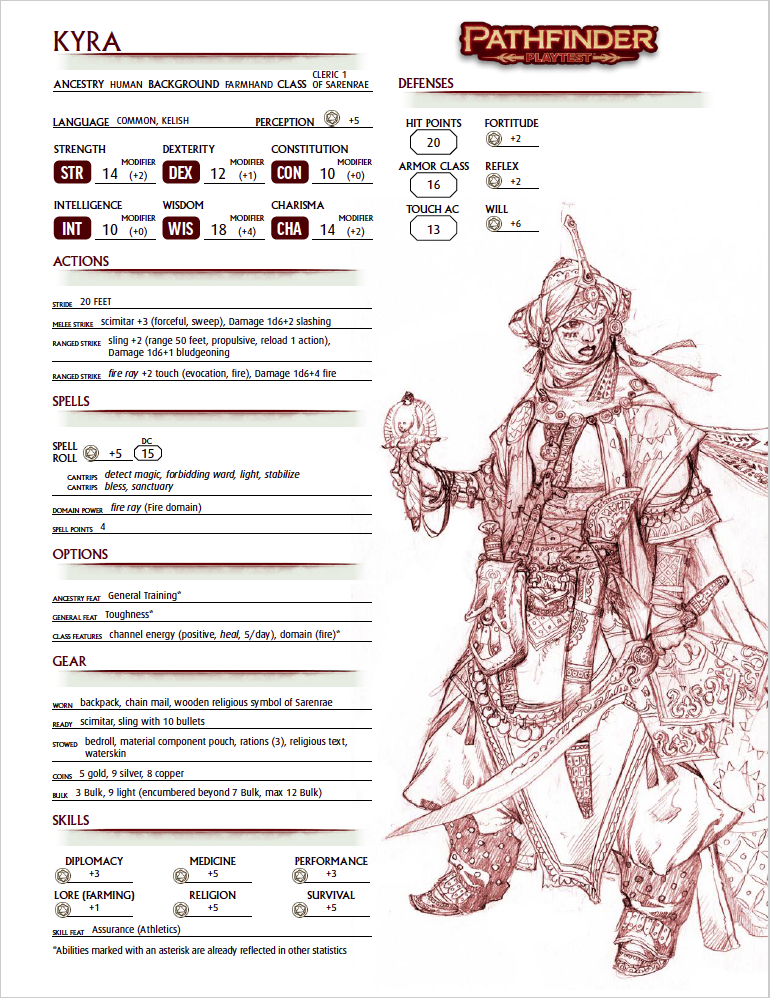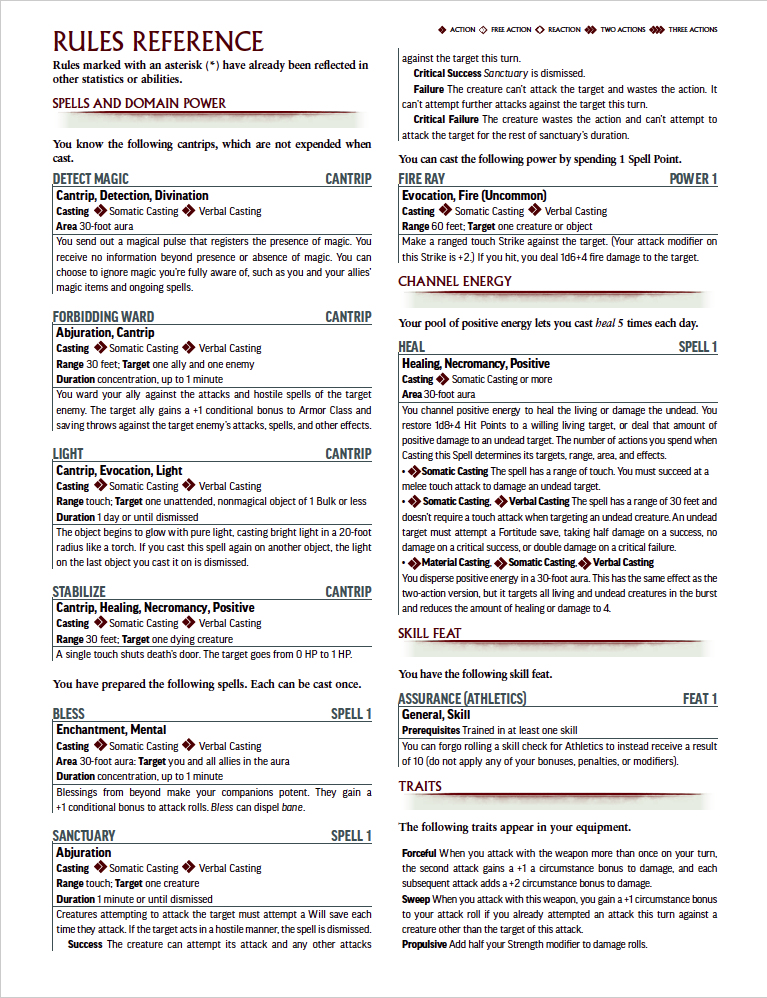 ​
Stay tuned tomorrow, as you'll be making the acquaintance of a delightful chap I like to call
Valeros, the human fighter!
[FONT=&amp]Save[/FONT][FONT=&amp]Save[/FONT]
[FONT=&quot]Save[/FONT][FONT=&quot]Save[/FONT]​