This week, Morrus, Peter, and Jessica talk about the best board games for Dungeons & Dragons fans. In the news, Blade Runner RPG coming to Kickstarter, Joe Manganiello and ARcana bringing augmented reality to the tabletop, and more! Plus Our Favourite Game in All the World and a brand new sketch about the status symbol that is an adventurer's mount.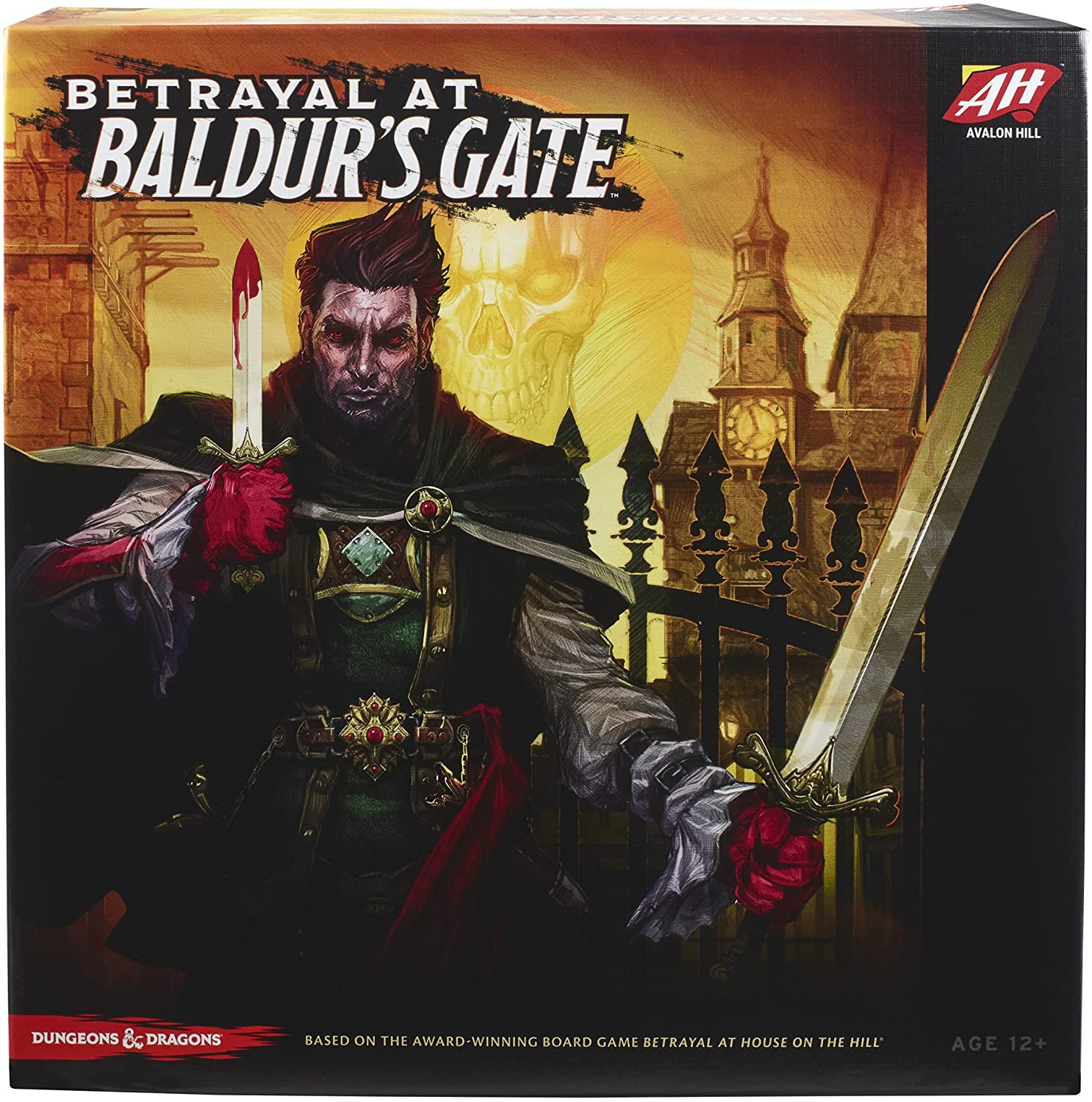 Subscribe on iTunes | Google Play | YouTube | TuneIn | Stitcher | Blubrry | Podbean | Spotify | Android
​
News
Level Up: Advanced 5th Edition
Level Up: Advanced 5th Edition (A5E)
Blade Runner RPG Kickstarter Launching May 3
The Bladerunner Kickstarter Date Is... May 3rd!
ARcana augmented reality VTT on Kickstarter
D&D General - ARcana -- Augmented TTRPG Platform from Actor Joe Manganiello
News Digest for the Week of April 8 (Hasbro corporate news, WizKids Demilich piece, Dark Crystal RPG digital release, Pathfinder on Foundry)
News Digest for the Week of April 8
EN Live for information about the 200th Episode Special, EN Live Actual Play, and Not DnD
EN Live
Level Up Advanced 5e Tools (currently for Kickstarter backers)
https://a5e.tools/
--------------------
Kickstarters
Kamon: Japanese Fantasy Setting for 5e
https://www.kickstarter.com/projects/fabioattoli/kamon-japanese-fantasy-setting-for-5e
The Heart of Chentoufi
https://www.kickstarter.com/project...of-chentoufi-adventure-in-luke-gygaxs-okkorim
Dark Nation
https://www.kickstarter.com/projects/amazingtales/dark-nation-a-tabletop-role-playing-game
EPIGONI: a Mythpop RPG
https://www.kickstarter.com/projects/nessundove/epigoni-a-mythpop-rpg
Find out all the RPG crowdfunding projects ending soon each week with Egg Embry's RPG Crowdfunding News at
RPG Crowdfunding News – Tome of Adventure Design, Kamon, Dark Nation, and more
--------------------
Best Board Games for D&D Players
Dicebreaker's Best Board Games for Fans of Dungeons & Dragons
Best board games for fans of D&D
Gloomhaven
Amazon.com
Star Wars Imperial Assault
Amazon.com
Descent Legends of the Dark
Amazon.com
Dungeons & Dragons: Lords of Waterdeep
https://amzn.to/3jiNIBW
Agricola
Amazon.com
Dungeons & Dragons Monopoly
Amazon.com
Catacombs
Amazon.com
Dixit
https://amzn.to/35VUTgh
Mysterium
Amazon.com
Betrayal at Baldur's Gate
Amazon.com
Pathfinder Adventure Card Game
https://amzn.to/3Kv1g9q
Tyrants of the Underdark
https://amzn.to/35Uma2E
This War of Mine (note: the charity donations are for the video game this is based on, not the board game)
https://amzn.to/3DVoDXa
Dead of Winter: The Long Night
https://amzn.to/3LM3IZk
Twilight Imperium
https://amzn.to/3un1YzN
The Extraordinary Adventures of Baron Munchausen
https://amzn.to/3DVp2sE
--------------------
Please support us on Patreon at
http://patreon.com/morrus
Don't forget to join the Morrus' Unofficial Tabletop RPG Talk Facebook group at
https://www.facebook.com/groups/1033145023517295/
and join us on Discord at
https://discord.gg/VAuxX8M
--------------------
Hosts: Russ "Morrus" Morrissey, Peter Coffey, and Jessica Hancock
Editing and post-production: Darryl Mott
Theme Song: Steve Arnott
Kickstarter Game Research: Egg Embry
Kickstarter Game Theme: Lyrics by Russ Morrissey, Vocals by "drwilko", Guitar by Darryl Mott
Malach the Maleficent played by Darren Morrissey