D&D is the gateway to this hobby. It's brand recognition is unparalleled in it's niche. Why would Wizards want to allow anything they make and control to contribute to the brand recognition of competing products? I even suspect this is policy within Wizards. Try to find any mention of other big games by name by the design staff. I couldn't find one on any of their twitter timelines, or any public statements like press releases or interviews.
Retweeted by Justice Ramin Arman, brand new at WotC, you'd think he'd be pretty fresh on WotC policy.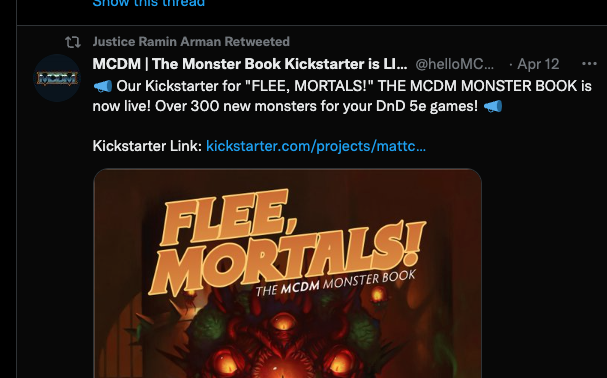 Oh and just to throw shade at the nameless ones.
Last edited: