If you have a D&D Beyond account you can access a free promotional supplement for
Journeys Through The Radiant Citadel
. It contains noteworthy sites, information on life in the citadel, and details about some of its groups and defenses.
The Radiant Citadel is a city that serves as a bastion of hope for the weary and the displaced. Adventurers journey here to rest between quests and to learn from peoples that have moved here from across the multiverse. Now you can bring the Radiant Citadel to your table by unlocking the first chapter of Journeys Through the Radiant Citadel at no cost!

This claim unlocks the contents of this promotional supplement for use with D&D Beyond, including the supplement in digital format in the game compendium and in the searchable listings, character builder, encounters, and digital sheet.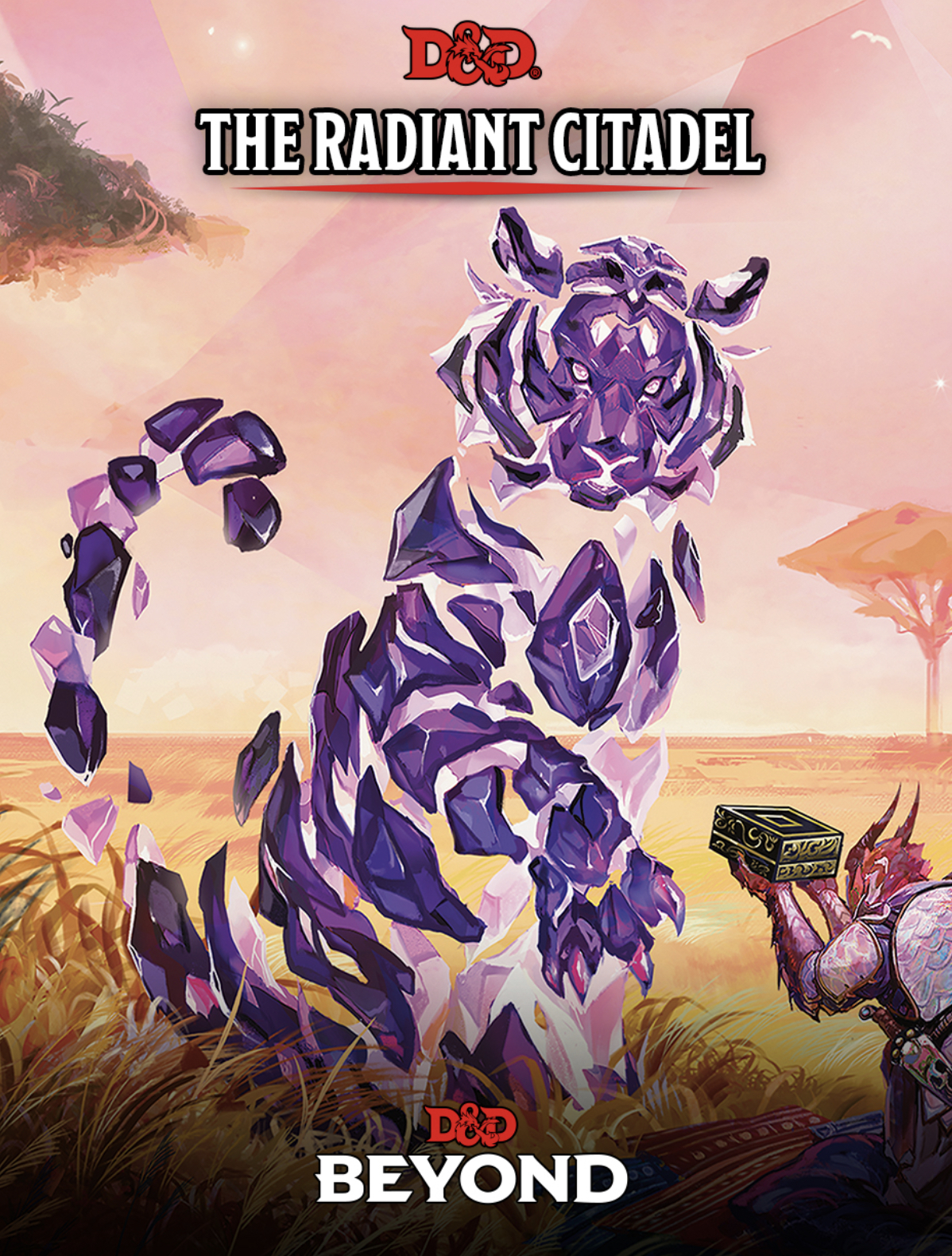 Last edited by a moderator: