There is a post here somewhere with PF1 sales ranking for several years. We could get some kind of comparison.

Just remember that this rank is really good. It does seem to be FAR better than other RPGs not D&D. 5e is the outlier here.

Anaybody have an idea what the last ranking was? Who's on third? What's their rank?
Spring 2019 for game stores had:
1.) D&D
2.) Starfinder
3.) Star Wars
4.) Vampire
5.) Pathfinder
That's in the Features section here: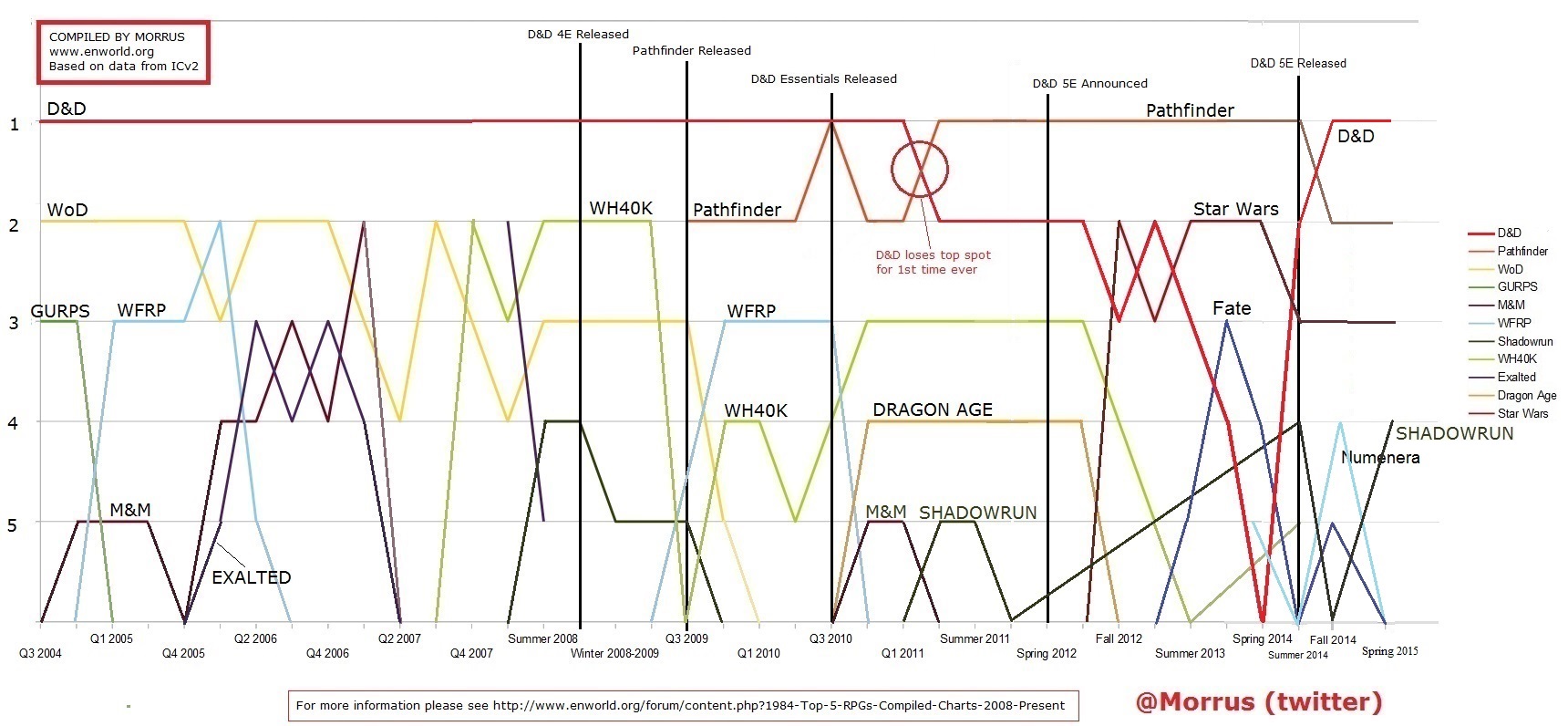 This is a compilation of the icv2.com retailer surveys of Top Five Roleplaying Games. They are generally compiled quarterly (with some exceptions). ICv2 notes that "the chart [are] based on interviews with retailers, distributors, and manufacturers." Thanks to jodyjohnson for sterling...

www.enworld.org