This is not an exhaustive list of all the RPG crowdfunding projects that end between February 7th and 13th because we've gone from a thin herd to more RPG projects than we've seen in nearly two months with 16 to share.
Monsters of the City for 5E RPG
by
Cawood Publishing
END DATE: Wed, February 12 2020 11:00 PM EST.
SYSTEM(S): Dungeons & Dragons 5e
PROJECT TYPE: Sourcebook
MOST POPULAR PLEDGE: CA$37 + CA$17 US S/H for the print copy of the book
"Seven Sins, Seven Virtues, Seven Districts in the city! It's time to choose a side! A

5th Edition

monster book with 100 new creatures.

Monsters of the City

is the third book in our

5E Monster Series

. With the help of hundreds of backers we've already published

Monsters of Feyland

and

Monsters of the Underworld

. Now we enter the urban environment to find an epic battle between good and evil. Another member of the Alliance of the Griffon, a truth teller named Greta Goldheart, has just arrived to bolster the forces of good. This book will contain 100 new

5E

monsters (approximately 130 pages). A district page with additional lore and tables will begin each section. There will also be encounter tables, adventure hooks, GM advice, events tables, locations tables, CR and creature type listings, and more. Each district will contain two legendary monsters that represent one of the sins and one of the virtues. Monsters in the book include devils, demons, celestials, fey, undead, constructs, oozes, giants, and many humanoids. In fact, three new races of humanoids will be introduced."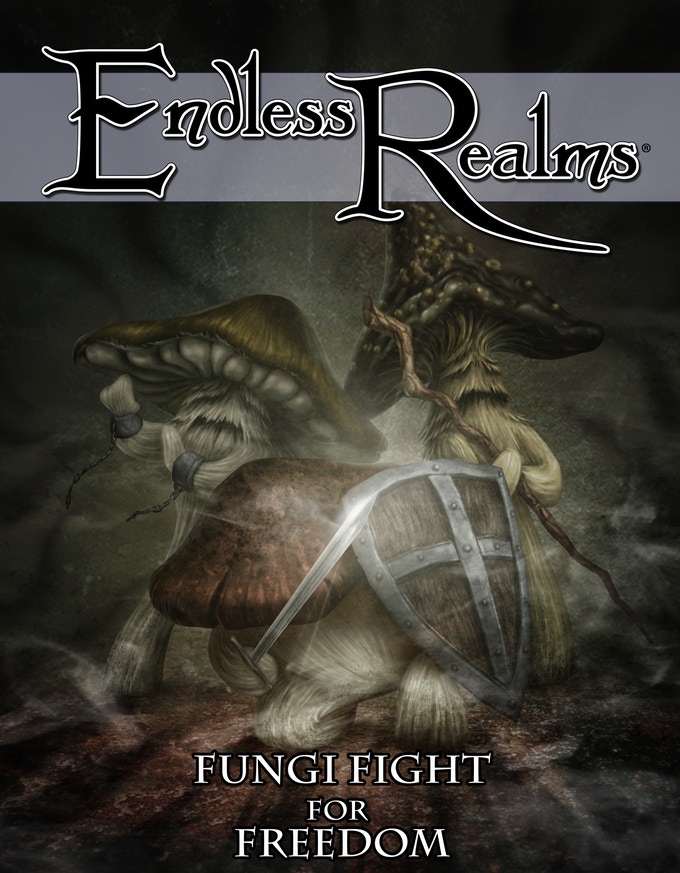 ​
Fungi Fight for Freedom Adventure
by
Lunar Games
END DATE: Sun, February 9 2020 4:00 PM EST.
SYSTEM(S): Endless Realms D10 System
PROJECT TYPE: Adventure module
MOST POPULAR PLEDGE: CA$40 for a PDF and POD of the main book plus two additional PODs
"An Endless Realms TTRPG Adventure. The subterranean city of Glitter Springs hides a terrible secret. Unknown to its denizens, a laboratory lies buried deep beneath the city's tunnels and streets. A laboratory that pursues knowledge deemed forbidden, acquired through means that have been declared taboo. Unbound by convention, laws, or empathy, the laboratory's researchers are willing to pay any price necessary to gain the knowledge that they seek, be the cost in coin or in lives. Within it, creatures that have been subjected to cruel experimentation have finally awakened, and have now become aware of their plight. Will they be able to use their newfound abilities and skills to escape the horrors of the laboratory? Or will they remain nothing more than victims, unable to free themselves from its secrets and terrors?"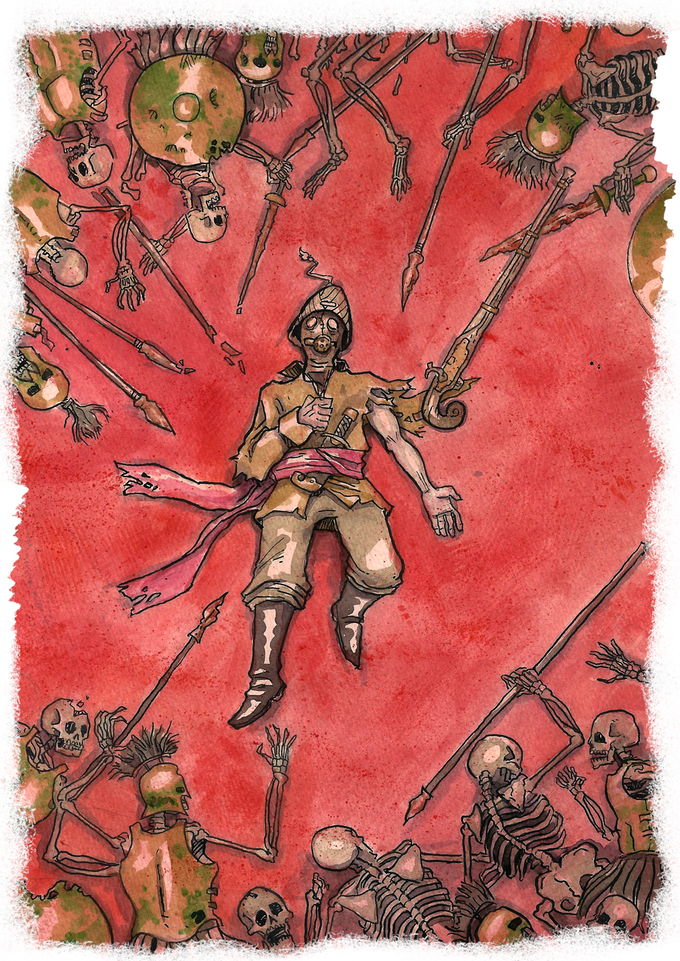 Never Going Home Campaign Dossiers
by
Wet Ink Games
END DATE: Sun, February 9 2020 10:00 PM EST.
SYSTEM(S): +One system
PROJECT TYPE: Sourcebook
MOST POPULAR PLEDGE: $70 + S/H for 3 PDFs and 3 softcovers plus a set of cards and dice
"A series of mission books for the smash hit RPG, Never Going Home! Welcome Back to the War. You couldn't get enough of Never Going Home, and we're prepared to bring you more horror roleplaying from the First World War. This time, we turn your attention from the trenches of western Europe to battlegrounds in the east and north. The Campaign Dossiers each focus on a specific theater of conflict in the First World War. They contain additional character options for players, new threats for Narrators to use and six linked Missions which provide a sustained adventure specific to the theater. Each one also offers a story told across letters, documents and newspaper articles and ALL NEW art from Charles Ferguson-Avery. Each Dossier will be approximately 64 pages."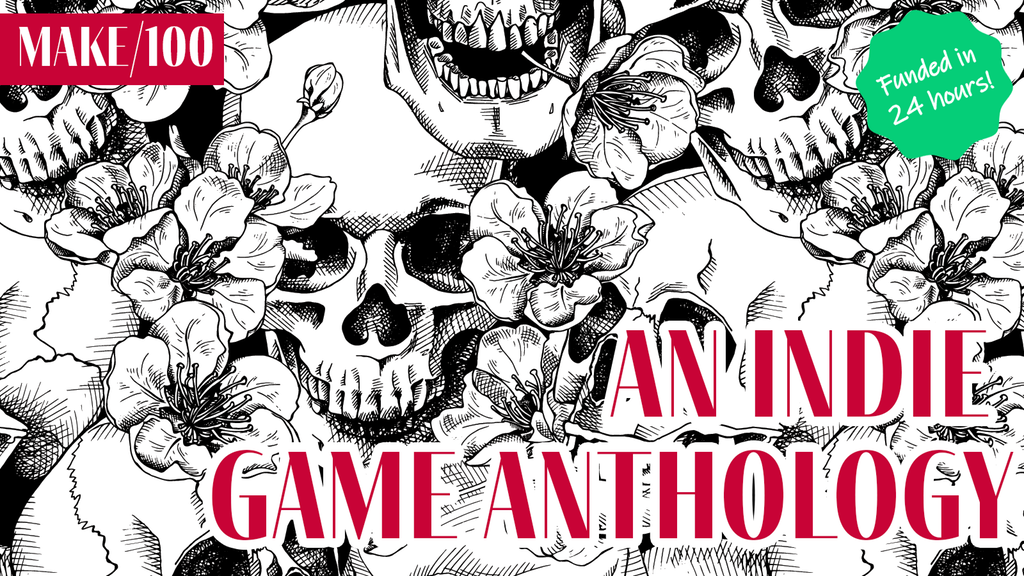 2 Women | 12 Games | Make 100
by
Angry Hamster Publishing
END DATE: Mon, February 10 2020 10:04 AM EST.
SYSTEM(S): Various original systems
PROJECT TYPE: Anthology core rulebook
MOST POPULAR PLEDGE: €25 + €11 US S/H for the PDF and print versions of the anthology
"An anthology collecting 12 unique role play games created by Elizabeth Chaipraditkul & Steffie de Vaan over the course of 2019. In 2019 we set ourselves the goal of creating twelve unique roleplay games in the space of twelve months via our

Patreon

and we succeeded! Now we are looking to raise money via

Kickstarter

to get these games printed as an anthology. Our games range from a twisted journey into Lewis Carroll's

Wonderland

to a colouring game about magical unicorns. Our brand is the macabre, the weird, and very often the cute. Each game comes with its own set of rules and setting information, which will provide you and your friends hours of fun. The anthology will be a roughly 200 page, a5 sized, soft cover book with a colour cover and a black & white interior. The book will include all 12 games we created last year ordered by the month we released them in. Each game is its own separate chapter and includes all the mechanics and setting information you need to play. The games are complete so all we need to do is a final editing pass and layout!"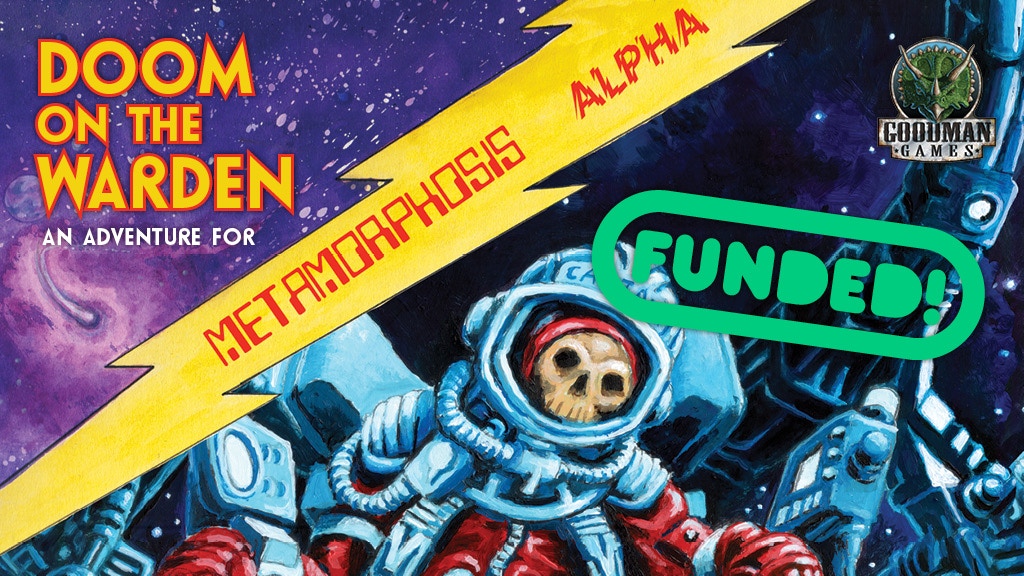 ​
Metamorphosis Alpha: Doom on the Warden
by
Goodman Games
END DATE: Thu, February 13 2020 1:00 AM EST.
SYSTEM(S): Metamorphosis Alpha 1e
PROJECT TYPE: Adventure module
MOST POPULAR PLEDGE: $25 + S/H for the PDF and print of the book
"An all-new adventure for the first edition of

Metamorphosis Alpha

! "The Tomb of Horrors" in space. Legendary game designer

James M. Ward

brings you

Doom on the Warden

, a

Metamorphosis Alpha

adventure of horror in space. The adventure includes pre-generated characters, and is playable as part of a campaign or as stand-alone play.

Doom on the Warden

is a new frontier for

Metamorphosis Alpha

, in both style and substance, and for the first time the pre-generated characters include wolfoids. Floating Above the Starship Warden… Think you know everything about the starship Warden? Think again!

Doom on the Warden

will be published as an 8.5"x11" hardcover, with an estimated length of 32-48 pages. (This will likely grow with stretch goals.) The hardcover is available with a color cover, or in a gold foil edition."
RPG QUICK HITS
The Forgotten Rites of the Moldering Dead
by
Donn Stroud
END DATE: Fri, February 7 2020 9:27 AM EST.
"RPG supplement containing tables to enhance and generate all facets of the dead, the un-dead, funerary rituals, and death rites."
Hidden Hand of the Horla: Old School Essentials Edition
by
Appendix N Entertainment
END DATE: Fri, February 7 2020 3:11 PM EST.
"A print run of the Hidden Hand of the Horla RPG adventure, re-written for Old School Essentials with new art and layout."
Strange Things Afoot role playing game
by
Point of Insanity Game Studio
END DATE: Wed, February 12 2020 10:04 AM EST.
"A new tabletop role playing game that draws inspiration from creepypasta and urban legends."
5e Monster Lairs - A Book of Monster Themed Mini Dungeons
by Cameron Wright
END DATE: Thu, February 13 2020 12:29 PM EST.
"A book of mini dungeons for Dungeons and Dragons 5th edition. Each dungeon is themed after a different monster."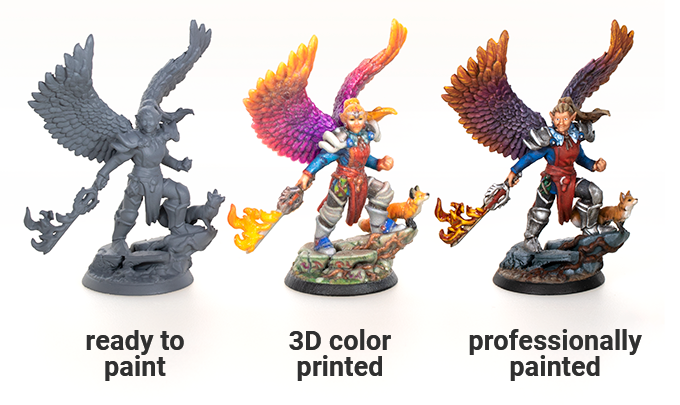 RPG ACCESSORIES
Full-Color Custom Miniatures with Hero Forge 2.0
by Hero Forge
END DATE: Thu, February 13 2020 11:00 PM EST.
PROJECT TYPE: 3D printed and painted miniatures
MOST POPULAR PLEDGE: $39 + $5 US S/H for a full-color 3D printed miniature
"Create Unique Tabletop Miniatures in Vivid Color with New Design Tools and Cutting-Edge 3D-Printing Technology. Using unparalleled new color customization tools and the newest, cutting-edge 3D printing technology, Hero Forge is excited to bring you full-color custom tabletop miniatures! Pledge today to get early access to the new color tools. Be among the first to order custom, full-color figures of your own design, printed with cutting-edge full-color 3D printing technology or hand-painted by our favorite mini painters!"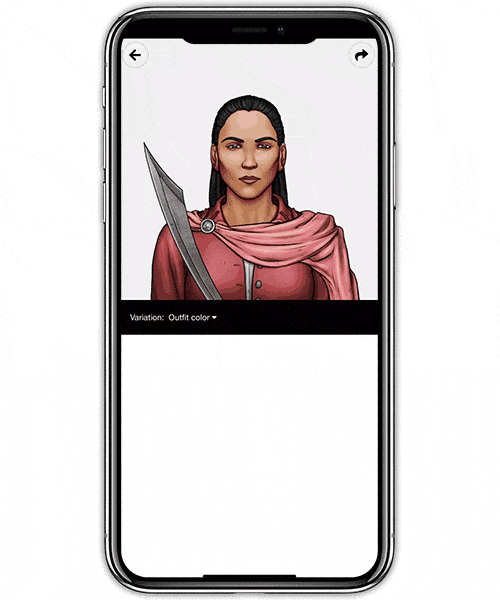 Portrait Workshop
by Worldspinner LLC
END DATE: Mon, February 10 2020 12:00 AM EST.
PROJECT TYPE: Character artwork
MOST POPULAR PLEDGE: $20 to design artwork for your characters
"Bring Your Character To Life. Portrait Workshop is a mobile app for iPhone, iPad, and Android devices that makes it easy to create beautiful customized character portraits. You can bring your own character to life in less than a minute - no art skills required! Portrait Workshop is not a library of pre-drawn portraits. Instead, it creates unique portraits from professionally hand-illustrated weapons, armor, gear, clothing, and facial features. You can make a million portraits without seeing the same one twice. The simple interface is fun and easy to use. Select your character's traits (age, gender, race, class, and beauty), and then multiple portraits appear. Pick one you like as a starting point, and fine-tune it until it matches your vision of your character."
Pure Wood Family Banner Dice
by Diving Hippo Studio
END DATE: Sun, February 9 2020 9:00 AM EST.
"d20 and token set engraved with fantasy and medieval symbols. For collections, dungeons and dragons, board and tabletop games, RPG."
Make100 Book Mimics!
by Vic
END DATE: Tue, February 11 2020 12:00 PM EST.
"100 handmade leather-bound book mimics, in a range of sizes and styles. Some notebooks, some dice boxes. Other mimic goodies available."
Progressive Pentacle Dice
by GameRoomThings
END DATE: Wed, February 12 2020 4:03 PM EST.
"Uniquely designed D6 dice that count through the progression of lines to create the ultimate Magic Pentacle!"
Dragon Scale Dice - Metal Dice Sets for Tabletop RPG Gaming
by Dice Dungeons
END DATE: Thu, February 13 2020 9:00 AM EST.
"Dragon inspired polyhedral metal dice for your RPG campaigns."
RoverBook: The 5e Notebook
by Timothy
END DATE: Thu, February 13 2020 11:57 AM EST.
"The Most Functional and Affordable 5e Notebook designed for players."
NOTE: This article includes affiliate links to DriveThruRPG. As a DriveThruRPG Affiliate I earn from qualifying purchases.
Last edited: