This week, I review 18 RPG crowdfunding campaigns through
Kickstarter, IndieGoGo,
and
GameOnTabletop
. These RPG related projects were selected because they end between November 1st through the 7th and include works such as
Haunted West, Ross Rifles,
and
Moth Children
.*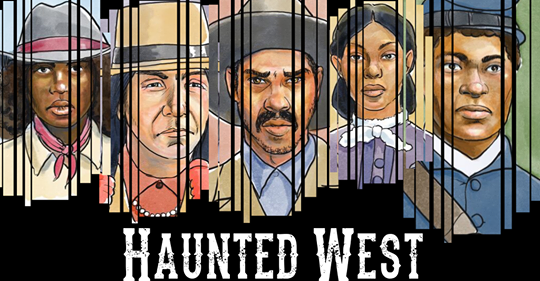 Haunted West, a Historical Weird West RPG Corebook
by
Darker Hue Studios
END DATE: Fri, November 1 2019 11:00 AM EDT.
SYSTEM(S): An original system
PROJECT TYPE: Core rulebook
MOST POPULAR PLEDGE: $55 + S/H for the PDF and hardcover of the game plus two PDF recipes
"Haunted West, A Historical-Fiction, Weird-Western, Spaghetti-Action Game. Amplifying the Voices of the Forgotten People of the Old West. Haunted West honors the many forgotten voices of the American Frontier, tips its hat to the Weird West genre, rides the trails with the Spaghetti and Hollywood Westerns, and drinks at the saloon with historical truths. It's a game about our real-world history that does not whitewash it, but instead amplifies the voices that shaped the West, and thereby America, helping define the world. We've taken an entirely new approach to the Weird West genre in gaming, with a system built from the ground up to enable you to tell the kind of stories you want, and accurately represent the history of the Old West while running games as gritty or as pulpy as you want. This is a role-playing game inspired by real-life icons such as Bass Reeves, Belle Star, Cathay Williams, Tom Threepersons, Ah Toy, Nat Love, Kate Warne, Jerome Crow Dog, Joaquín Murieta, John Henry Holliday, Lucy Eldine Gonzalez Parsons, Jackson Sundown, Mary Fields, and Fee Lee Wong. Haunted West: Reconstruction creates a timeline in which, in addition to killing Lincoln, Booth's assassination plot also kills Johnson as he had originally intended. Lafayette Foster becomes President, and without presidential opposition, the Southern confederates are not allowed back in congress. The land is divided and given to the enslaved people as was actually planned in our known history, changing the power dynamic of America, with black landowners battling against traitors who are terrorizing them and trying to steal their legally owned land."
Moth Children | A Vampire TTRPG
by
Cosmic Mirror Games
END DATE: Fri, November 1 2019 1:59 AM EDT.
SYSTEM(S): An original system
PROJECT TYPE: Core rulebook
MOST POPULAR PLEDGE: $7 for the PDF of the game
"

Moth Children

| A new vampiric story-telling TTRPG of manipulation and control. Keep the moth from the flame. This 200~ page, square book features a standalone game system of social intrigue and careful planning and manipulation of those around and beneath you.

Here's a loose playtest version.

Each year, a door in the world releases a moth. That moth finds a sleeping host and enters the sleeper's mouth, transforming them into a creature that lives in the night and wishes for the sun. But sun is damnation, burning away the host's body, as they are now vampire. Where do these moths come from? What are they, really? #RecognizeKSRU"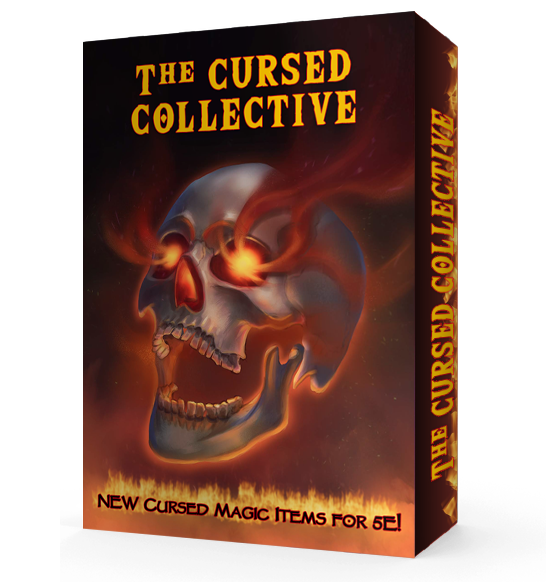 The Cursed Collective: 5E / PF 2.0 Compatible Cursed Items
by Session Zero Games
END DATE: Fri, November 1 2019 12:59 AM EDT.
SYSTEM(S): Dungeons & Dragons 5e and Pathfinder 2e
PROJECT TYPE: Sourcebook
MOST POPULAR PLEDGE: $10 for the PDF
"A collection of 50+ unique and creative Cursed Items suitable for all your tabletop role-playing game campaigns! The Cursed Collective is every DM's dream (and every player's nightmare - in a good way)! This collection of 50+ unique magic items is sure to bring a whole new sense of fun and adventure to the entire table! Now you'll be able to add useful magical items to your game that provide a conundrum for your players, most of them are useful in some way but come with drawbacks! These cursed items were designed to fit in perfectly with the rules for the 5th Edition of the world's greatest role playing game AND the newly-released Second Edition of the runner up (sorry, PF lovers... I'm just going by the numbers!)"
Welcome to the Midnight Tower campaign page!
by Midnight Tower
END DATE: Sat, November 2 2019 2:17 PM EDT.
SYSTEM(S): Dungeons & Dragons 5e
PROJECT TYPE: Adventure modules
MOST POPULAR PLEDGE: £16 for the PDF of the book
"The Secrets of the Drow trilogy: three fantasy RPG adventures for D&D 5e. Troubles in Winterhold, Find the Lost Expedition, [and] The Spider Queen's Ritual. Each adventure will be approximately 30 pages long (including illustrations) and aimed at a party of 3–5 players of 4th to 6th level."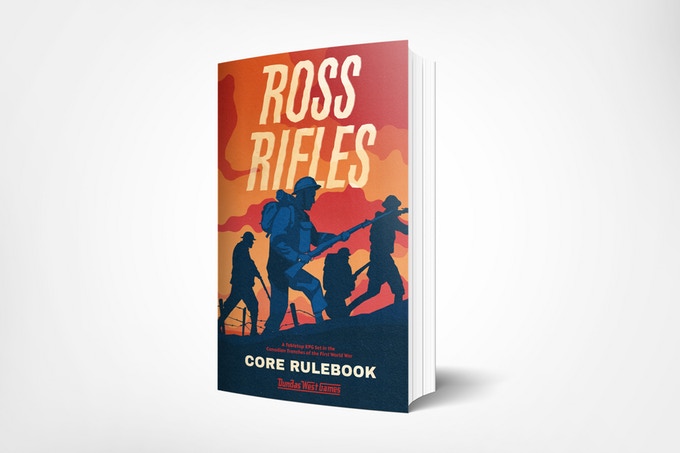 Ross Rifles
by
Dundas West Games
END DATE: Mon, November 4 2019 12:02 AM EST.
SYSTEM(S): Powered by the Apocalypse
PROJECT TYPE: Core rulebook
MOST POPULAR PLEDGE: CA$20 for the PDF of the book plus the quickstarter
QUICKSTARTER: Try before you buy with the quickstarter at DriveThruRPG
"A Trench Warfare Role-Playing Game, Powered by the Apocalypse. Introducing Ross Rifles - a tabletop roleplaying game set in the Canadian trenches of the First World War. From 1914-1918, Canada played a major role in assisting the British Empire in winning one of the fiercest wars in history. But victory came at a cost. The First World War took the lives of over 60,000 Canadians. It was from this vast entanglement of international alliances, leaders, and agendas that Canada emerged as a modern fighting force on the brink of nationhood. In Ross Rifles, you play as soldiers from the Canadian Expeditionary Force (CEF) struggling to survive the horrors of trench warfare during the First World War. Sent overseas to fight for crown and country, your characters will make personal sacrifices in the name of Canada. Ross Rifles enables you to create dramatic war stories like those of All Quiet on the Western Front, Storm of Steel, Journey's End, and War Horse."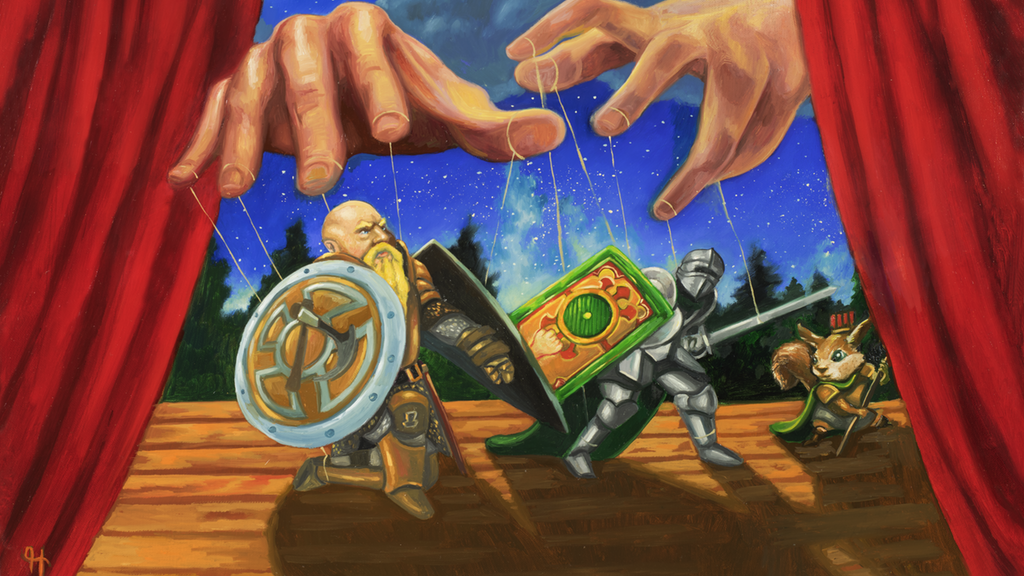 "The Legend of Gimcrack Jack" Family RPG Adventure Book
by 2 Kings Games, LLC
END DATE: Thu, November 7 2019 6:00 PM EST.
SYSTEM(S): Dungeons & Dragons 5e
PROJECT TYPE: Adventure modules
MOST POPULAR PLEDGE: $25 + S/H for the PDF and print versions of the book plus additional PDFs
"The first of four Little Feet Role-Playing Game adventure books for use with the 5th edition of the world's oldest role-playing game. Little Feet is a collection of adventure books for children ages 6-12 and their parents. Each book is composed of three chapters, and each chapter can be run in one or two hours of playing time. This way, play sessions can be run on weeknights between dinner and bed time as well as weekends. It is our hope that Little Feet Adventures will help parents introduce family-friendly, role-playing games to their children with fascinating stories, fun characters, and convenient, play sessions. Each Little Feet Adventure book is 32 pages of G-rated content, and is beautifully illustrated in full color. In Little Feet Adventures, the players portray one of the smaller races. Children can play dwarves, gnomes, or halflings. They may also choose from Little Feet original races like the ratatosk who are squirrel people with a penchant for telling tall tales, or the shape-changing, racoon folk, called the tanuki. Their characters will belong to Little Feet, Inc, a group that includes caravan guards, magic-users, and other lovable rogues who work for those who need help in exchange for favors."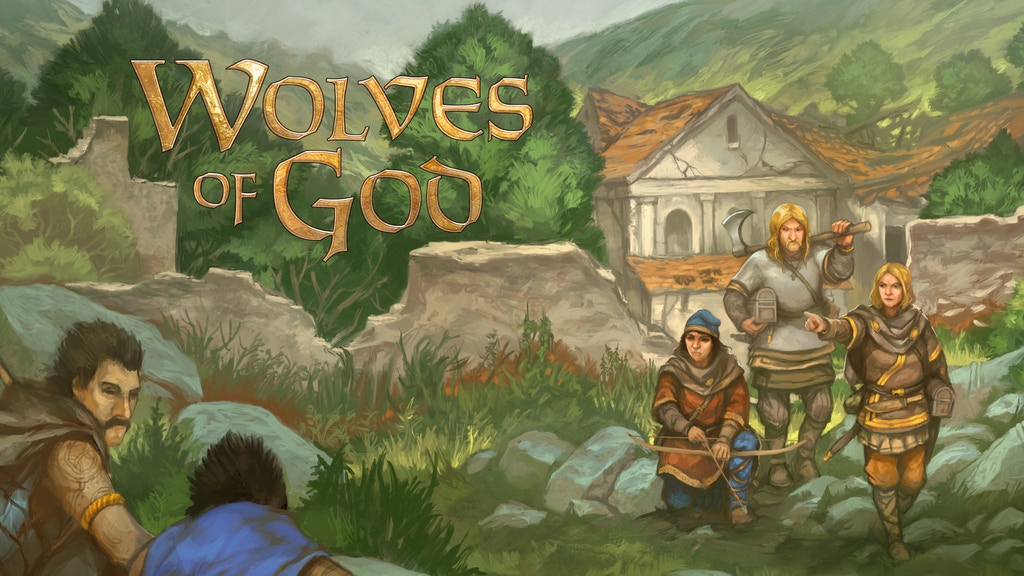 Wolves of God: Adventures in Dark Ages England
by
Sine Nomine Publishing
END DATE: Thu, November 7 2019 8:02 PM EST.
SYSTEM(S): Stars Without Number: Revised
PROJECT TYPE: Core rulebook
MOST POPULAR PLEDGE: $20 for the PDF of the game
"Experience savage adventures and grim perils in Dark Ages England in this historical fantasy RPG. Embrace the savage darkness of post-Roman Britain with Wolves of God, a semi-historical tabletop RPG from the creator of Stars Without Number, Godbound, Scarlet Heroes, and other best-selling role-playing games. It is the year 710 of our Lord as brother Bede reckons it. The barbaric English have long since swept over Britain, their passage shrouded by the smoke of burning cities. For six generations they have been masters of the best part of the island, driving the native Britons before them with bloody iron or taking them as thralls and subjects, until the wretched heirs of the Roman kings can have refuge only in the western mountains or the cold northern lands. The magnificent Roman cities of old have been thrown down, the roads have grown wild and perilous, and even the kings of the English must live in thatched wooden halls and ride from one royal villa to the next merely to feed their companions. It is an age of darkness, poverty, and unsleeping war. Wolves of God is built on classic old-school gaming lines and is fully compatible with Stars Without Number: Revised. It requires only slight tweaking to be used with other Sine Nomine Publishing games or games derived from B/X or early TSR role-playing games. Yet like all Sine Nomine games, it's built to provide abundant system-neutral GM support for those who want to use their own favorite system to have blood-curdling adventures in the savage wilds of Dark Ages England."
RPG QUICK HITS
Charm Universal Role Playing Game
by
Strange Machine Games
END DATE: Fri, November 1 2019 11:59 AM EDT.
"The Charm RPG Game: A universal RPG that allows you to make a complete character in moments that fits on a business card."
Japanese Mythology for Dungeons & Dragons 5e and Pathfinder
by Ty Hulse
END DATE: Wed, November 6 2019 3:43 PM EST.
"A book of Japanese Mythology designed to help with your world building & character creation."
QUICKSTARTERS
Devil of the Murder Cliffs
by Frog God Games
END DATE: Mon, October 28 2019
NOTE: For those concerned about coverage of a Frog God Games project, I'm linking the Joint Statement of BJ Hensley and Frog God Games
NOTE 2: This is on IndieGoGo
"The Devil of Murder Cliffs is an adventure for mid-level characters available now for print."
Devil's Staircase Wild West Roleplaying
by Peter Rudin-Burgess
END DATE: Thu, October 24 2019
NOTE: This is on IndieGoGo
"Diceless, rules light roleplaying in the old west."
CONVENTIONS AND GAME STORES
Asgard: A Gaming Venue & Community Hub
by Vincent Connolly
END DATE: Fri, November 1 2019 3:59 PM EDT.
"Asgard will be a gaming venue and shop that we hope will continue to be the cornerstone and hub for the gaming community in Walsall."
LexiCon 2020 Tabletop Boardgaming & RPG Friendly Convention
by Greg Franseth and Chris Grzywacz
END DATE: Sun, November 3 2019 11:59 PM EST.
CONVENTION DATES AND LOCATION: April 24 to 26, 2020. At the Clarion Hotel and Conference Center in Lexington, KY
"LexiCon Boardgaming 2020"
Arcanacon 2020 Games Convention
by Arcanacon
END DATE: Mon, November 4 2019 7:59 AM EST.
CONVENTION DATES AND LOCATION: January 18 and 19, 2020. At the Melbourne Convention and Exhibition Centre in Melbourne, AU.
"A fun and inclusive tabletop roleplaying convention held in Melbourne on Sat 18th & Sun 19th of January."
RPG ACCESSORIES
RPG Map The 1000 Swords Galleon, 4 decks + 4 Stern Castles
by Gaudreau Steve
END DATE: Mon, November 4 2019 12:53 AM EST.
"A full RP Galleon Ship Map, with 4 full decks and 4 Stern Castle decks, 1 scene, 1 description plan + an art pack of 50 nautical Items."
Quick Plots RPG Cards part II
by Gamers Tool Kit
END DATE: Mon, November 4 2019 2:02 PM EST.
"Two decks of Plots for adventures on the high seas and in the Ports!"
Boiling Poison Dice set
by Andy Kurovets
END DATE: Thu, November 7 2019 9:00 AM EST.
"Crazy dice set for your favorite games."
Avatar Elements Dice
by Kickstarter Stock
END DATE: Thu, November 7 2019 3:45 PM EST.
"Inspiration and nostalgia for a masterpiece. A unique set of CNC dice (aluminum) for board games."
SIGNAL BOOST
VAST KAVIYA
by
Mike Myler
---
Beyond these projects, two RPG
Kickstarters
recently ended prematurely. Abstruse shared a
scam project on Kickstarter
and how it ended. Read his story
here
(it's the sixth roundup piece in the article).
In a separate incident, the creator of a different
Kickstarter
learned that the art he bought
infringed on the copyright of other artists and decided to cancel the campaign because of it
. When you buy art in good faith, it's reasonable to expect the artist to be the expert on whether the work is their work. Because the art was not, the creator addressed it by canceling the campaign and planning to try again it with new art.
*Why didn't I include
Kingdoms, Warfare & More Minis!
by Matt Colville? Because this article looks at projects ending between November 1st through the 7th and that campaign ends November 21st which means it will be covered in two weeks.
NOTE: This article includes affiliate links to DriveThruRPG. As a DriveThruRPG Affiliate I earn from qualifying purchases.