Stranger Things
depicts what it was like to play
Dungeons & Dragon
s in the eighties ... right down to the end of a campaign and in some cases, friendships.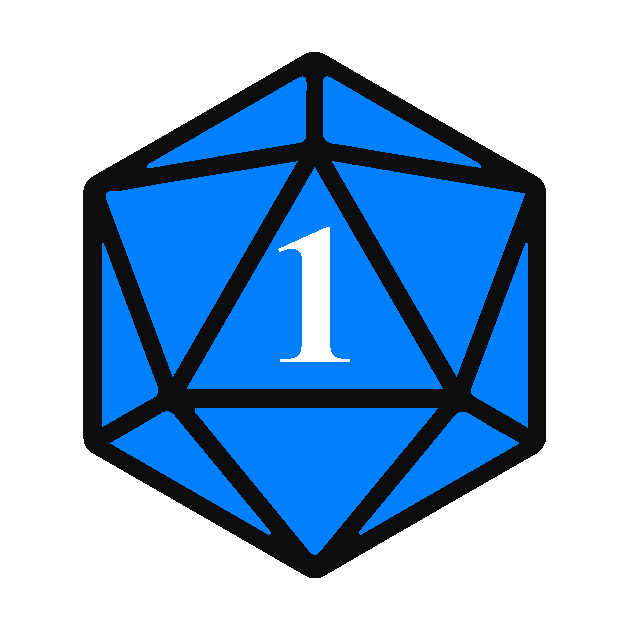 Picture by CherubAgent1440 - Own work, CC BY-SA 4.0,
File:D20 icon showing 1.png - Wikimedia Commons
​
The Case of the Missing Lifeguard​
The happy group of lifelong D&D players begins to experience a strain in Season 3, Episode 3, of
Stranger Things
, "The Case of the Missing Lifeguard." Will wants to play D&D, and is increasingly disconcerted by his friends Mike and Lucas, who are more interested in girls than in the game. Things come to a head when Mike and Lucas have their characters commit suicide to get out of playing.
It might sound ridiculous, but this situation happened several times in my campaigns.
The First Breakup​
My first group were my three next door neighbors. They played somewhat unwillingly, made jokes, and frequently had no interest in their characters, the rules, or what was going on. After a certain point I got fed up with them -- developmentally, they were more into sports and I wasn't -- so I ended the game, determined to find new players in junior high.
The Second Breakup​
After elementary school, I made an effort to make friends outside of my comfort zone, and I found a motley collection of geeks and outcasts. There were four of us, and one would go on to be my best friend. For three years, things were good.
But by tenth grade, things started to change. My best friend and one of the other players became very anxious about being cool enough to date, and particularly what would happen to them in college. They were hanging out at malls for no discernible purpose other than to "be cool." I had no interest, as I was too invested as dungeon master of my D&D campaign.
Our group had shrunk to just the two of them, so I found more players, and with a larger player base, my two original players decided to end things in the most dramatic way possible.
I knew something was up. My (soon-to-be-former) best friend seemed glum, and when I silently mouthed "what's wrong?" across the table, he just shook his head...
And then both characters turned on the four new players and attacked them.
They were higher level, and since the attacks were a surprise, nobody was prepared to defend themselves, and in fact weren't sure what was going on. As a DM, I was flabbergasted -- I figured they would leave the campaign at some point, perhaps heroically, but not this way -- and failed to adjudicate the game in any cohesive way. We just stopped playing in confusion, both players proclaimed they quit, and left the room. We eventually retconned that experience out of the game (
when Lew Pulsipher asked if we ever declared a do-over
, this was mine).
Years later, my best friend approached me and said that in college, his first girlfriend noticed he had the
Dragonlance
series of books in his dorm and thought it was cool because she had also read them. He apologized for his behavior, but we had all moved on by then.
The Third Breakup​
The remaining player group lasted on and off for over a few decades, culminating in a breakup I initiated a few years ago after concluding our fourth campaign. Because we were in different states (me in Connecticut, my friends on Long Island), the commute wasn't feasible. I was also the only parent with two kids, and the lack of enthusiasm from my players convinced me to shift play online, where it was easier for me and I had players who were more enthusiastic.
Unfortunately, that meant being cut off from my former friend group. Without D&D in common, there were no further attempts to get together. We had grown apart socially.
And that's when one of my players passed away from a heart attack
.
I now have a faithful group of online players, some are recent and some have known me for decades. We're all parents, all busy, and all grateful for each other's time. It's incredibly rewarding to play with them and I appreciate whenever we can get together (we try weekly but as busy adults that rarely happens).
In a lot of ways,
Stranger Things
preserves the wish fulfillment that your friends stay your friends no matter what. In real life, it unfortunately doesn't always work out that way.
Your Turn: When did life changes affect your group's cohesion?
Last edited: