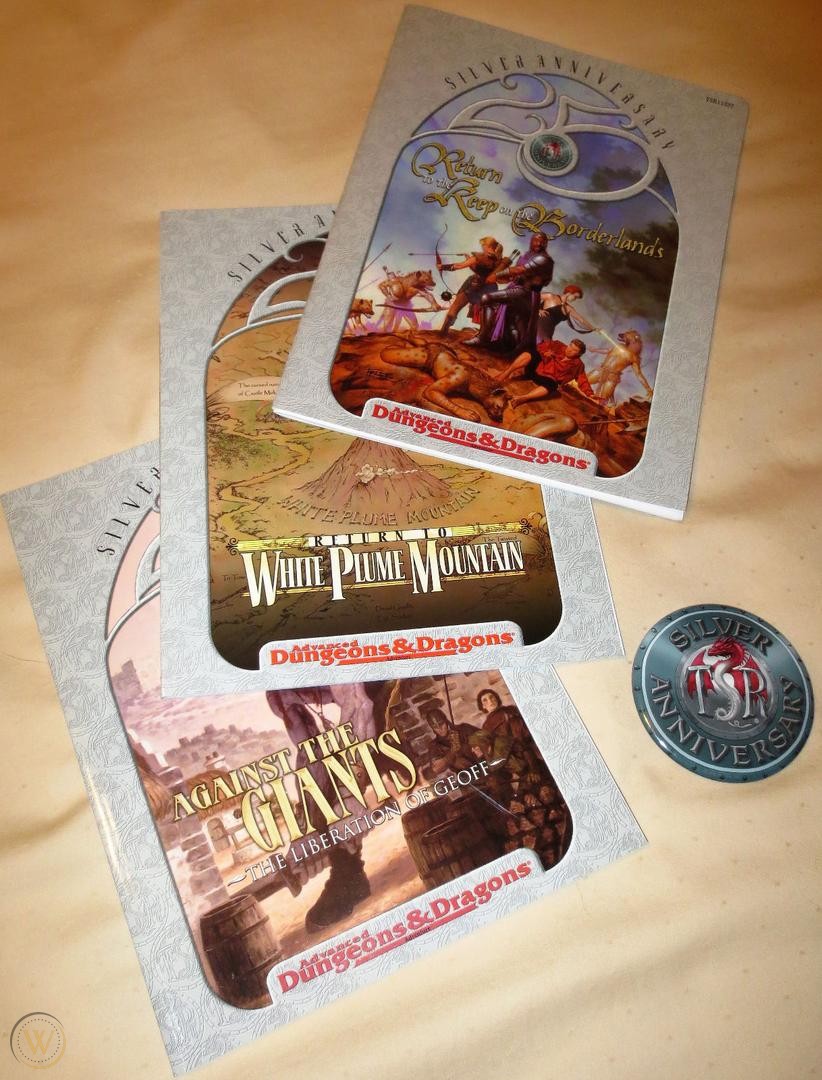 These adventures were, to my mind, things of beauty and warm nostalgia when they celebrated our game's 25th.
The Ravenloft 25th and the Dragonlance one were also part of the Silver Anniversary lineup, though I didn't get to play or DM them myself, unlike the three above.
I even managed to get together with an old school friend to return to Kendall Keep to revisit the gaming aspects of our teens.
So, with the Golden Anniversary approaching ( and cognisant of Goodman Games excellent work), what gems could get the golden treatment?
Personally, I'd like to see a Return of Tharizdun, with an updated threat linked to the Temple of Tharizdun and the Lost Caverns of Tsojcanth.
Other views?