Hi all,
I was sort of inspired by the basic character sheet hand-written, as shown below:
And, a while back, I posted a poll/thread about essential character sheet information.
So, here is a new character sheet (form-fillable pdf) for people to use if you want. It is 11 x 8.5, made to look like written on college-ruled paper. Many of the text boxes scroll so you can have additional information if you need it.
It is also available in the following colors (for the inputted information: black, blue, green, orange, pink, purple, and red). Below is the preview, and attached in the zips are all the color options.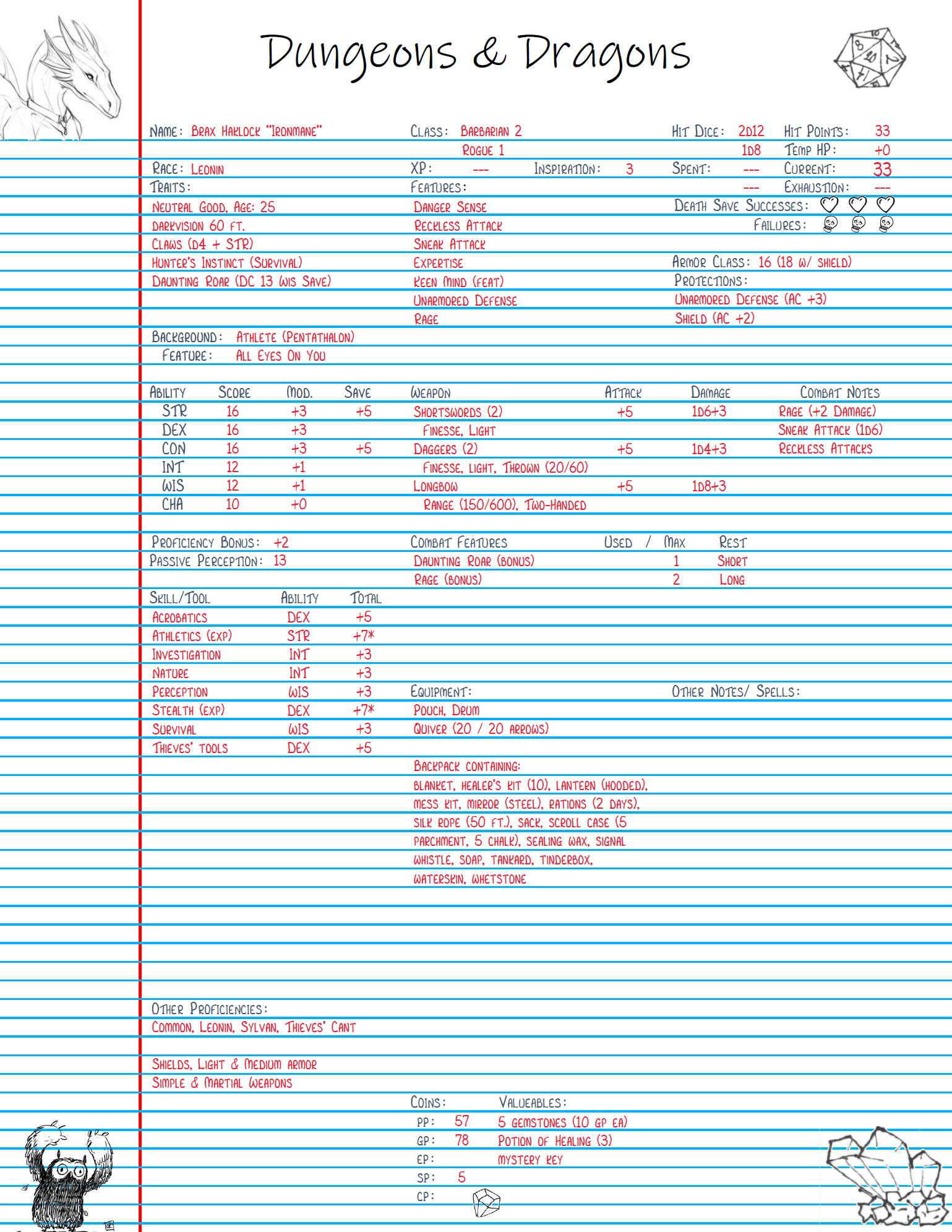 Anyway, hope you like it. Someday I might make an A4 size as well, but not now (sorry).
Oh, and I left some space in the margins for your own doodles if you print it out.