Can't get your Star Frontiers New Generation fix? Why not just use the original?
At
@darjr
's request, I'm posting screenshots from my just-arrived hardcover copy of Star Frontiers Alpha Dawn. It's also available in softcover.
The cover … is pink/purple? My boxed set is blue, but I have seen the original in this color. Not sure which version was first, but the glossy cover looks fantastic in person.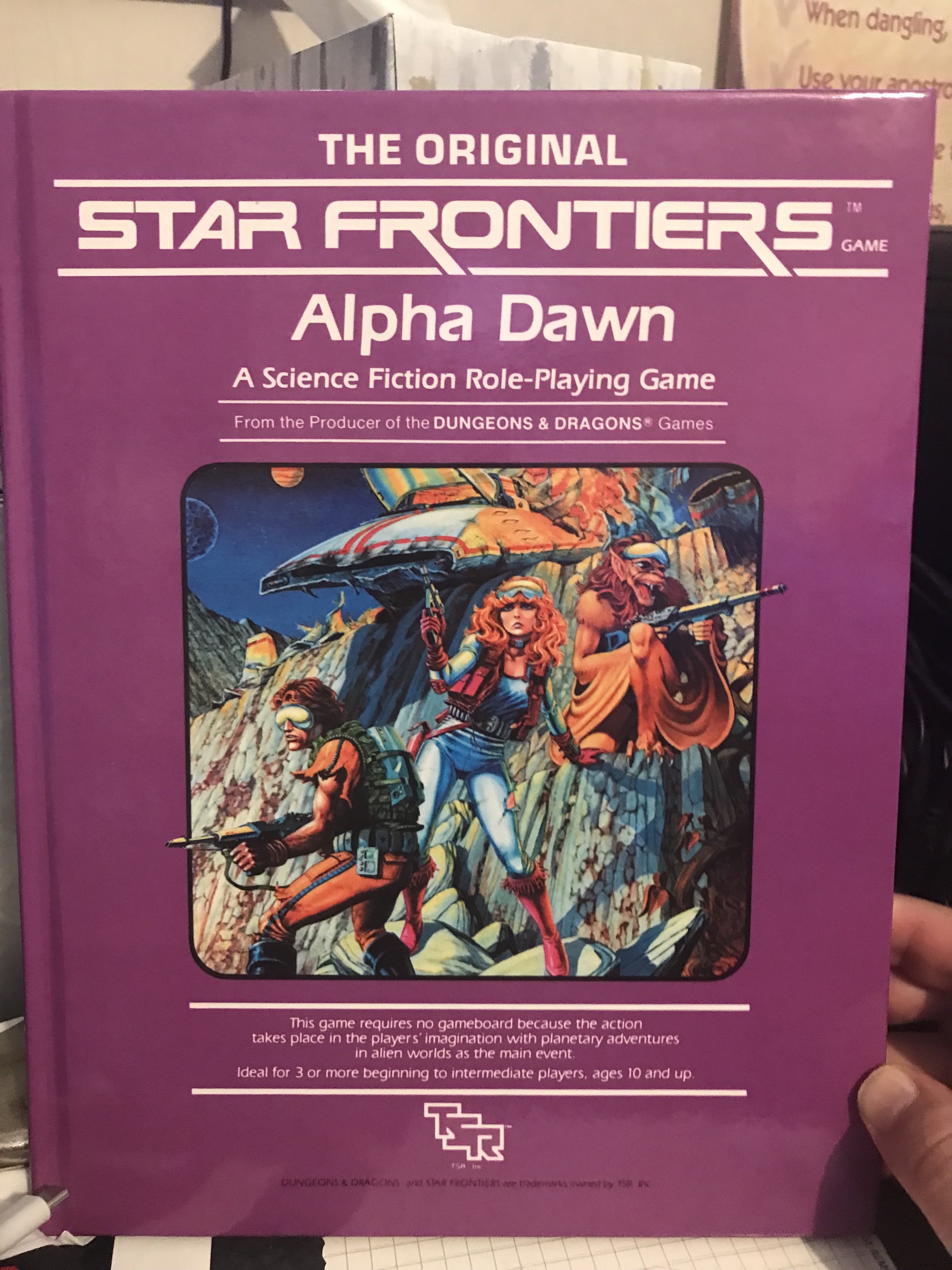 A shot of the human/drasalite page…(sorry for the shadows)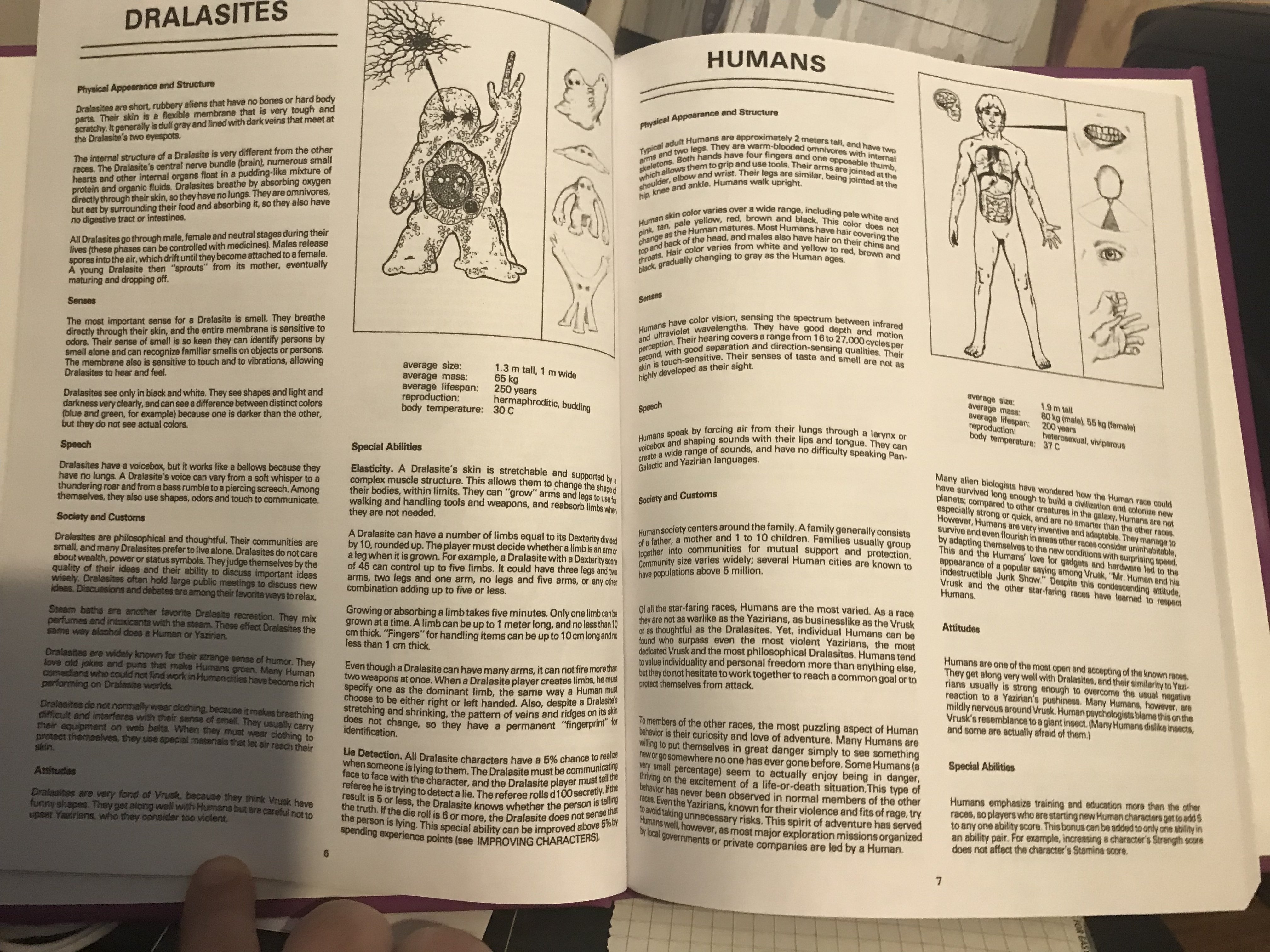 A page from the adventure booklet, which is bound into the book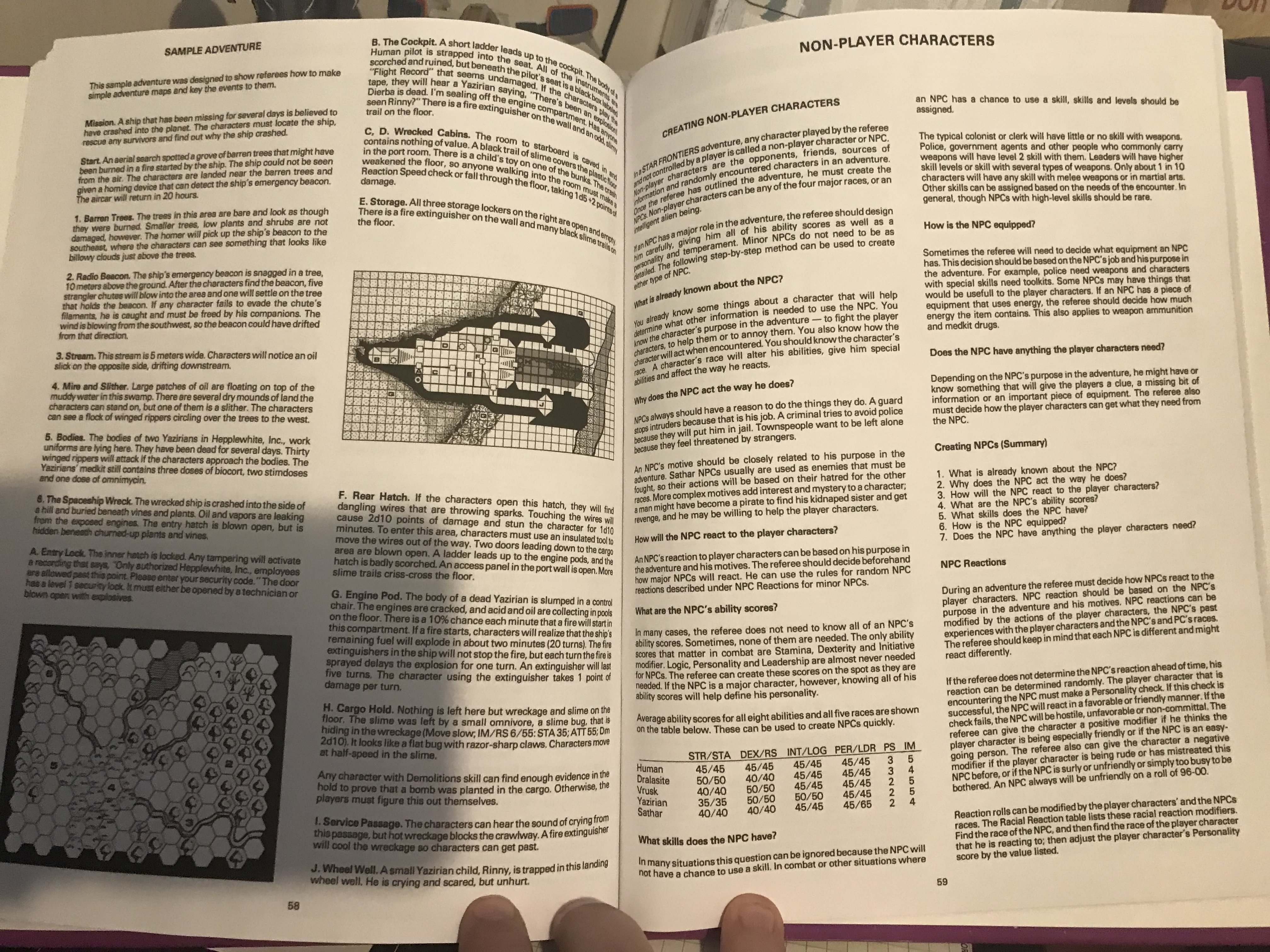 The maps are bound into the book as well, but if you get the PDF, you can print them separately if you need to use them. They do look great though-very crisp and colorful.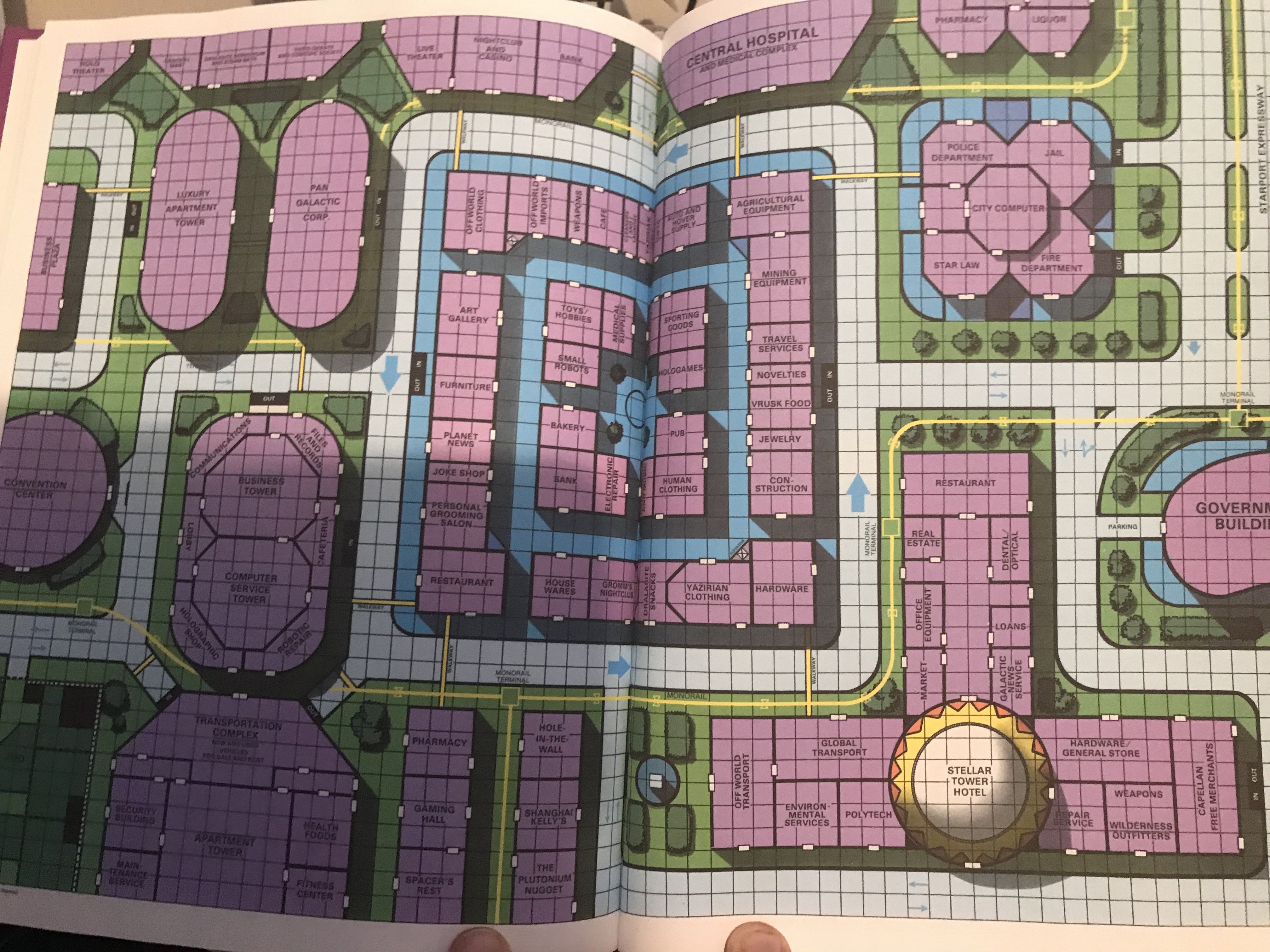 It's even got the chits, which my box set is missing after all these years. Again, if you need to print them for actual use I'd suggest doing so from the PDF, because you can't poke 'em out (though they are so crisp it looks like you could). But it's nice to have them for reference!