Despite bringing more copies of the
Starfinder
core rulebook to Gen Con than any other single product before, Paizo has sold out of them after just one day. Luckily, as they say, copies are out there at local game stores.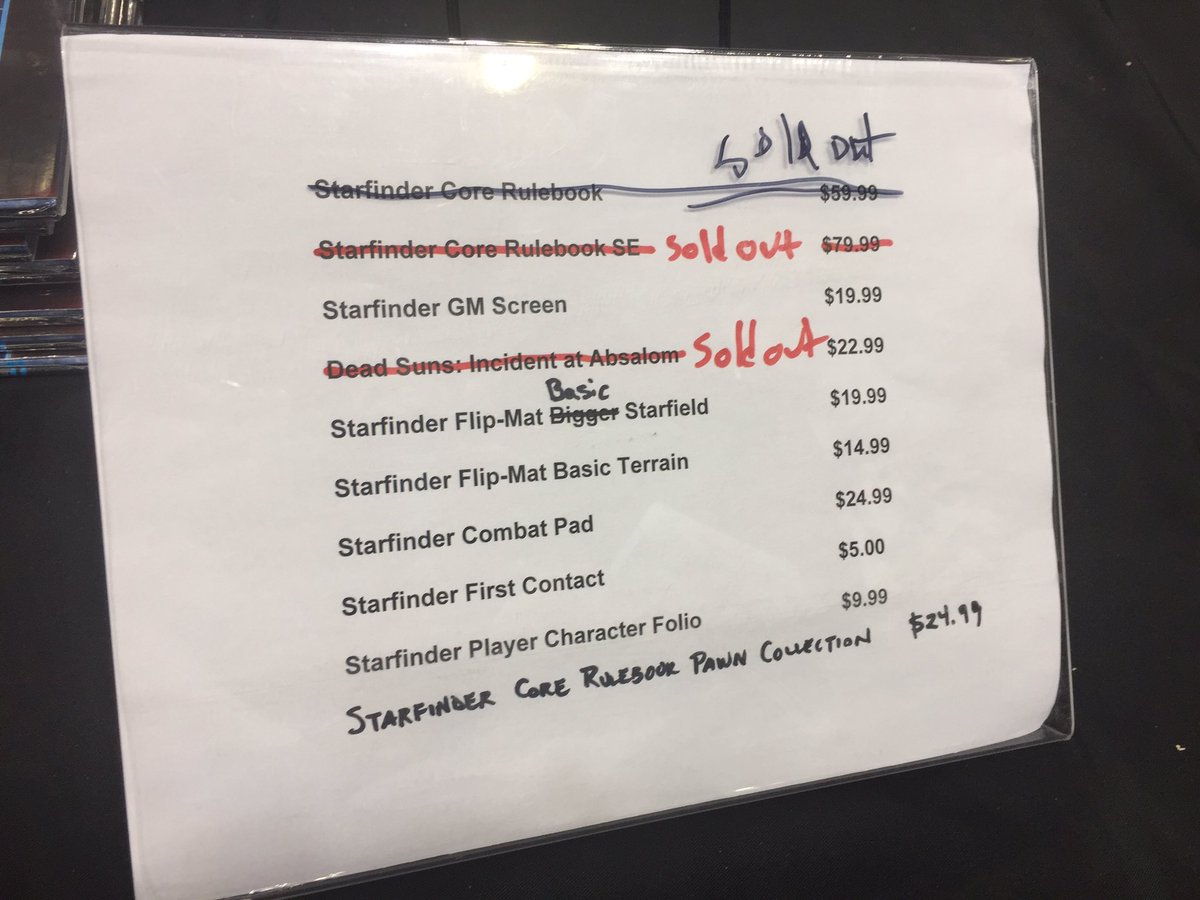 ​
Here's where they were almost sold out:
Here they were towards the end of the morning, with what Paizo termed
"a big hole in our inventory"
:
And here they were at the start of the day: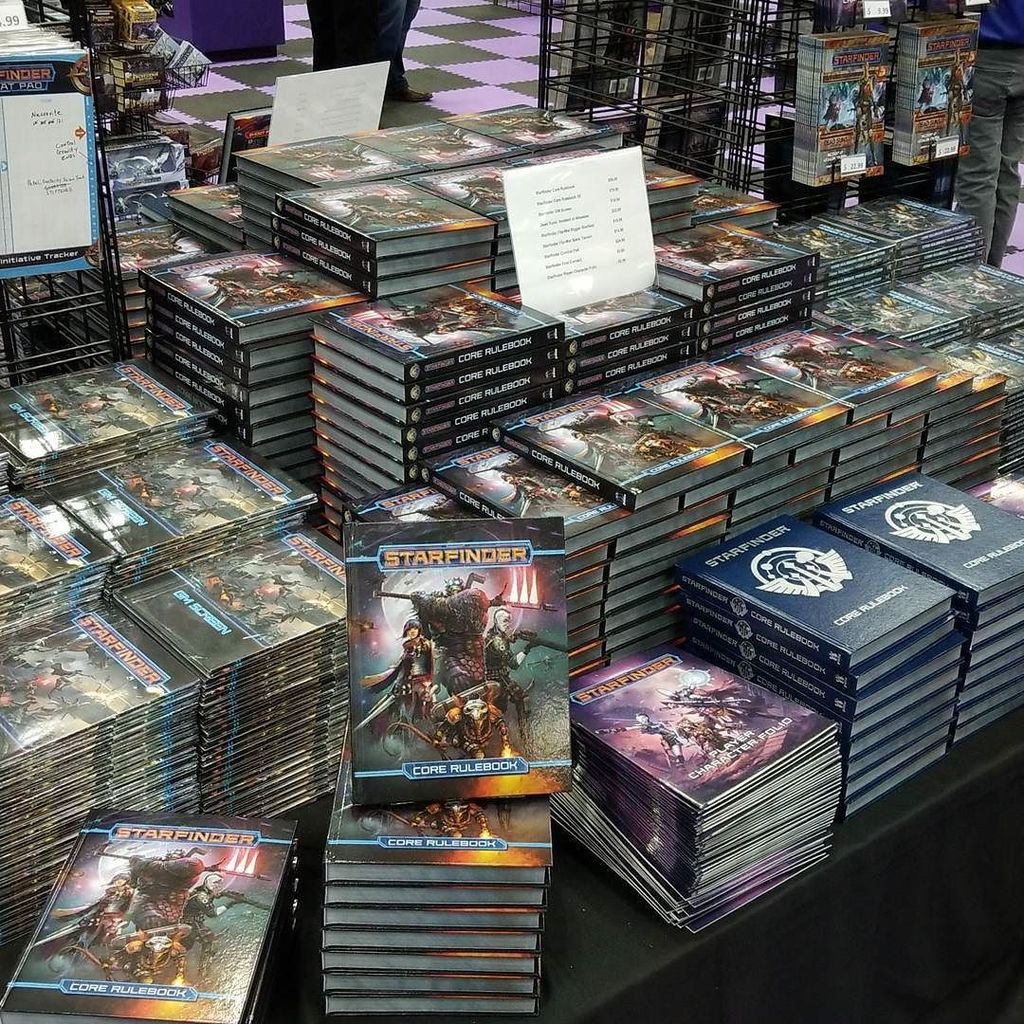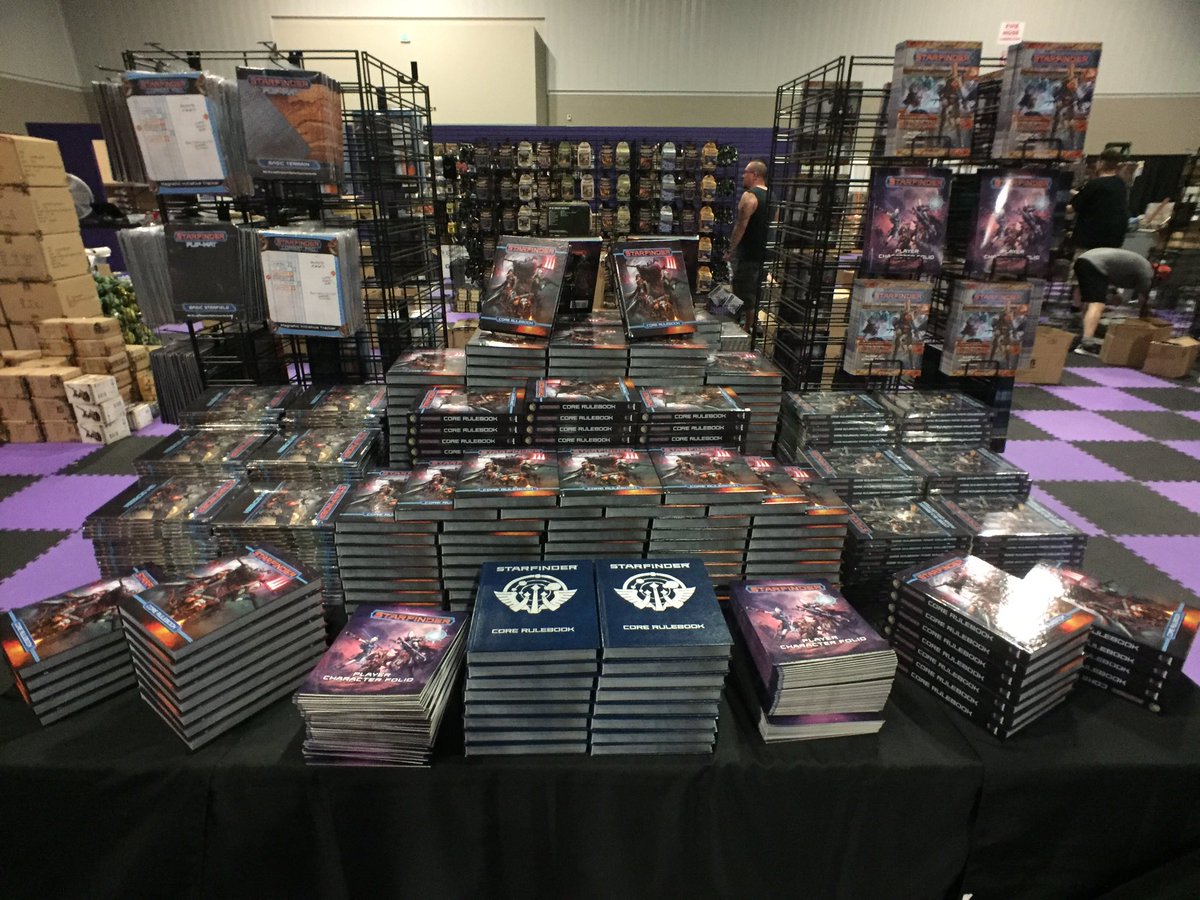 With announcements for a 30th anniversary edition of WEG Star Wars, Numenera 2, and The Expanse RPG all this week, it looks like sci-fi is definitely back to visit for a while!
Photos courtesy Paizo and Jason Bulmahn.


​